Award-Winning Data & Analytics Consultancy Brightblue to Merge with MightyHive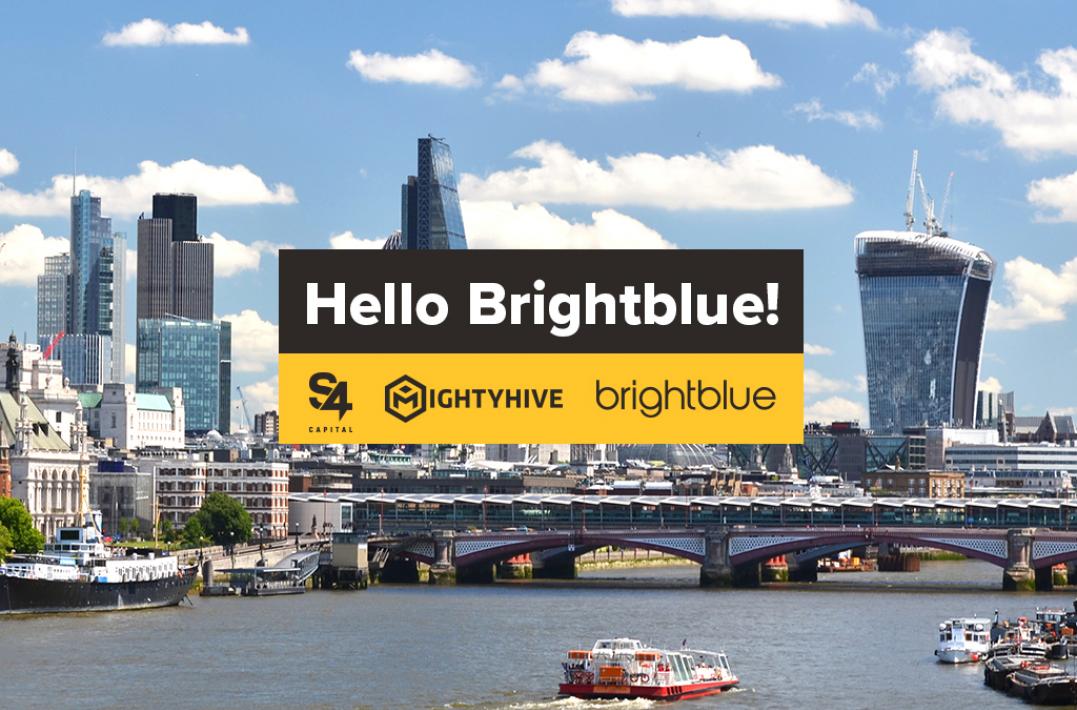 Today Brightblue, an award-winning UK-based data analytics and measurement consultancy, announced it will merge with MightyHive. The merger builds upon MightyHive's recently-launched data practice, adding deep probabilistic attribution expertise to its experienced and rapidly-growing team. 
With COVID-19 accelerating existing digital transformation trends, analytics will be more important than ever as marketers seek to fast-track digital maturity plans. This merger addresses an immediate need for marketers in the region and globally, over 65% of whom reported plans to increase analytics investments in the next year (2020 Global State of Enterprise Analytics).
Brightblue was founded in 2012 by Michael Cross after over a decade of consulting around predictive modeling and marketing ROI effectiveness, and is supported by directors Jamie Gascoigne, David Walsh, Ruan van de Venter, and Stephen Hilton. Today, the company helps help clients grow their sales and profits using a range of mathematical and econometric techniques to allow marketers to gain greater insight into their digital audiences. Clients include HSBC, The Co-op, LV, reed.co.uk, Three, and Royal Mail. 
Since its inception, Brightblue's outstanding work has earned the consultancy a number of prestigious awards, including a Cannes Lion, two honors from The Institute of Practitioners in Advertising (IPA), Financial Times 1000 Fastest Growing Companies in Europe, Start Ups 100 for the UK, Goldman Sachs 10k Small Business Program, and the Mayor's International Business Program. Additionally, both Brightblue and MightyHive have been named Best Places to Work. Brightblue is also an official effectiveness partner of the Incorporated Society of British Advertisers (ISBA).   
As a platform-agnostic, independent consultancy, Brightblue is a trusted advisor for clients looking for understandable, actionable insights from their analytics data. Brightblue and MightyHive both believe in delivering transparent solutions that will drive the greatest ROI for clients, leveraging the most appropriate platforms, media partners, and modeling strategies for each client's individual needs.
Continued Momentum in Data and Analytics
Brightblue's merger with MightyHive enables both companies to help marketers meet the rapidly growing need to move away from reliance on cookies. The econometric marketing mix models that Brightblue champions provide marketers with a view of performance and sales attribution across channels without relying on user-level data. Combining probabilistic models with privacy-safe, customized, deterministic attribution models will give marketers unprecedented visibility and control over their investments. 
Brightblue's team of statisticians and mathematicians provides unparalleled expertise in designing marketing mix models and optimization strategies, and uses proprietary automated workflows to achieve maximum efficiency for clients. This merger positions Brightblue to offer a larger suite of global solutions to its clients, as well as integrated marketing services through S4Capital.
MightyHive and S4Capital: Leading the Way for Marketers
As companies seek to make the most of their investments and meet new consumer expectations as a result of the COVID-19 pandemic, smart marketers realize that it's imperative to make data-driven decisions. Together, MightyHive and Brightblue will help companies more effectively analyze, understand, and mobilize their data for the best possible performance, revenue growth, and return on investment. 
MightyHive, reinforced by mergers in the UK and South Korea, Latin America, and Australia, and now joined by the stellar Brightblue team, is well-positioned to help marketers deliver the insights clients need to find efficiencies, optimize their marketing spend, and drive more profitable growth. As marketers accelerate digital transformation plans, MightyHive and S4Capital strive to help them quickly and efficiently stand up digital solutions that will leave them stronger and more prepared than their competitors.
In December 2018, MightyHive merged with S4Capital, a new age/new era advertising and marketing services company established by Sir Martin Sorrell. S4Capital's strategy is to create a purely digital advertising and marketing services offering by integrating leading businesses in three areas: first-party data, digital content, digital media planning and buying.
To learn more, contact us.
CONTACT MIGHTYHIVE
/contact-us
888-727-9742
394 Pacific Avenue, Floor 5
San Francisco, CA 94111