Australian Analytics Leader Lens10 Announces Intent to Merge with MightyHive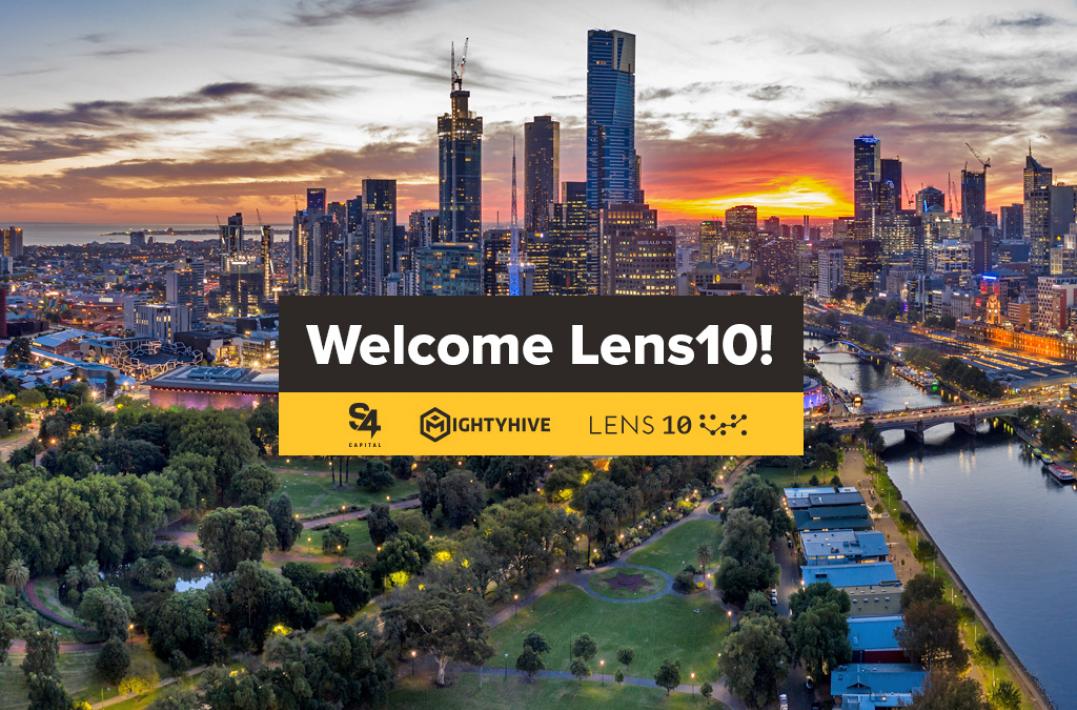 Today, MightyHive is thrilled to announce that Lens10, the leading Australian digital analytics consultancy specializing in digital strategy, analytics strategy, data visualization, dashboarding, and data integration, intends to merge with MightyHive. The deal, which is subject to regulatory approval, builds on S4Capital's existing analytics expertise and expands MightyHive's steady growth in the Asia-Pacific region. 
Asia-Pacific is consistently one of the world's fastest-growing economic regions. According to Deloitte's APAC 2019 Global Cost Survey, data and analytics are expected to be the most actively implemented technology sectors through 2021 as companies reach digital maturity and COVID-19 accelerates digital transformation trends. The proposed merger addresses an immediate need for marketers in the region and globally, over 65% of whom reported plans to increase analytics investments in the next year (2020 Global State of Enterprise Analytics).
Lens10, founded in 2010, has offices in Melbourne and Sydney. Today, the company helps clients optimize the performance of their digital assets and channels, supporting business success through data-driven decision making. Clients include Australian Ballet, CottonOn, Seek, National Rugby League, and ME Bank. 
Michelle McGrath
CEO
Lens10
Dean Gingell
Director and Strategy Principal
Lens10
Robin Jowett
Director and CTO
Lens10
Led by founder and former telecommunications executive Michelle McGrath, ecommerce strategist Dean Gingell, and experienced chief technology officer Robin Jowett, Lens10 holds multiple analytics partner certifications. The company is an authorized Google Cloud Partner and a Sales, Service and Technology Partner for Google Marketing Platform, certified specifically for Google Analytics, Tag Manager, Optimize, and DataStudio.
Additionally, Lens10 has been recognized as an Adobe Solution Partner, specializing in Adobe Analytics for Asia Pacific. Their deep expertise across multiple analytics platforms enables them to provide holistic data solutions for enterprises in Australia, and now globally.
Building Momentum in Data and Analytics
Lens10's intended merger with MightyHive would enable both companies to meet the rapidly growing demand for data and analytics expertise in Asia-Pacific and globally. 
The move will expand MightyHive's advanced data and analytics practice with an elite group of experts to solve complicated client challenges. Already recognized as Google AUNZ Partner of the Year two years in a row, MightyHive will deepen an already formidable talent bench to become the leading Google Analytics partner in the region. 
The Lens10 team provides expertise in designing sophisticated attribution models and optimization strategies for more mature analytics clients, and once the deal is final, will be positioned to offer a larger suite of global solutions to its clients and integrated services through S4Capital.
MightyHive: Helping Marketers Embrace Change
As companies revisit digital and data strategies to meet new consumer expectations as a result of the COVID-19 pandemic, savvy marketers are realizing that a user-centric, omni-channel strategy is crucial to maintain a competitive edge. Together, upon deal completion, MightyHive and Lens10 will help forward-thinking companies more effectively collect, organize, analyze, and activate data sources for the best possible results and return on investment. 
MightyHive, reinforced by mergers in the UK, South Korea, and Latin America, is well-positioned to help marketers fortify their digital strategies in preparation for an economic recovery, and now intends to broaden its expertise in this area by onboarding the exceptional talent at Lens10. As marketers accelerate digital transformation plans, MightyHive strives to help clients quickly and efficiently stand up solutions that will leave them stronger and more prepared than their competitors.
In December 2018, MightyHive merged with S4Capital, a new age/new era advertising and marketing services company established by Sir Martin Sorrell. S4Capital's strategy is to create a purely digital advertising and marketing services offering by integrating leading businesses in three areas: first-party data, digital content, digital media planning and buying.
To learn more, contact us.
CONTACT MIGHTYHIVE
/contact-us
888-727-9742
394 Pacific Avenue, Floor 5
San Francisco, CA 94111