Growth Mindset and Technology: How Caixa Seguradora Brought Operational Efficiency to Digital Marketing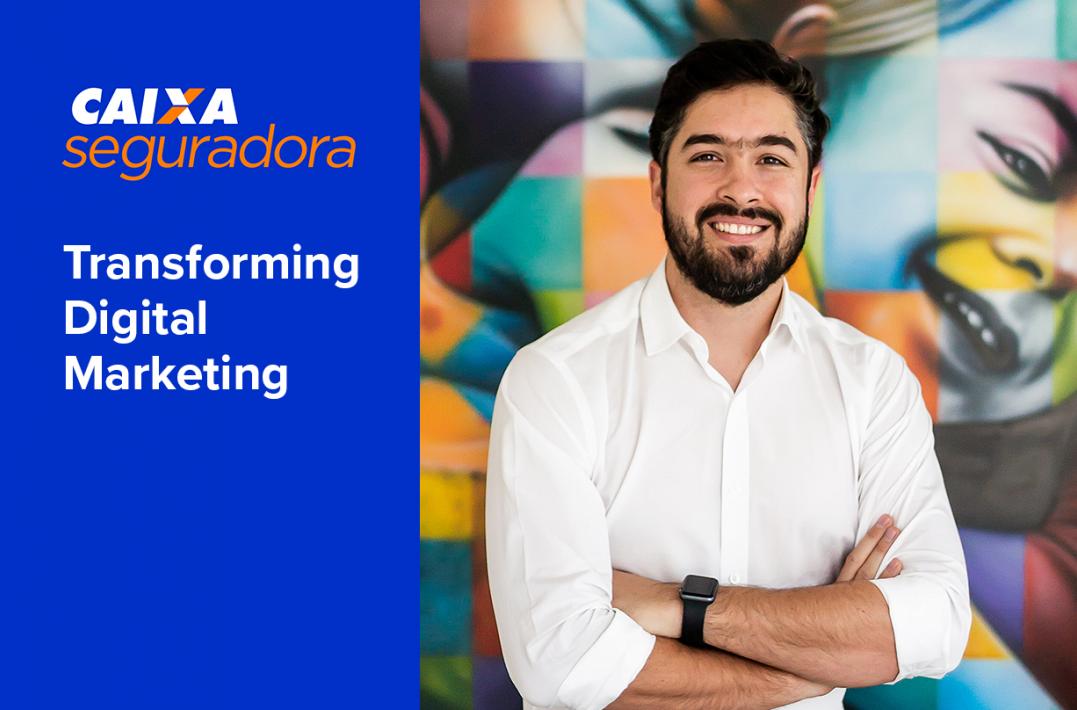 Besides answering consumers' demand for more personalized experiences, data and digital marketing strategies substantially contribute to a mindset and cultural change within a company. This was Caixa Seguradora's main goal when they hired MightyHive to standardize data analytics and develop the foundation for an effective digital transformation strategy focused on driving performance and results. After a year of working together, the company was able to craft a successful personalized digital marketing strategy that resulted in a historical boost in performance for the team.
"Developing digital marketing intelligence and an in-house team requires an environment of cutting-edge technology and constant evolution of its members. The work is hard, but the results are worth it. With the volume of actionable data that we have today, it is startling how we worked 'almost blind' in our analysis in the past."

- Rodrigo Fraga, Digital Marketing Manager, Caixa Seguradora
Setting the Foundation: Building a Unified Data Taxonomy



Working side by side on building processes for digital media operations, both teams built a taxonomy model where all information followed a consistent pattern, making information easier to find and organize. 
"A digital transformation hardly happens without the right organization and use of data, and in companies as big as Caixa Seguradora, which have massive loads of data and information, standardization is an extremely important step that enables the execution of advanced projects in the future."

-Bruno Rebouças, Managing Director, MightyHive LATAM
Once the standardization process was complete, the teams implemented ad serving and advanced analytics technologies to improve the efficiency of digital campaign routines. Data insights helped fulfill audience demand in real time. 
Streamlining the Creative Optimization Process
With the tech stack ready to go, a dynamic creative strategy saved time, effort and money both in the creation and execution of campaigns. A layer of automatization and real-time personalization in creative production enabled the automatic delivery of creative based on type of audience per user. This strategy resulted in 23.5 times bigger engagement rates and 7.6 times bigger campaign conversion rates.
Turning Data into Insights With Real-Time Dashboarding
On a journey toward digital transformation, data management is always a primary concern. In the case of Caixa Seguradora, this took the form of a Google Cloud Platform-based data lake that allowed for accurate data to be fed into real-time strategic business dashboards. Now, the teams can take data-based actions much faster than they ever did before.

The company is also among the first in Brazil to use a data clean room solution to analyze sensitive data. In times of increased restrictions on the use of user data, Google's Ads Data Hub (ADH) allows advanced analyses to be carried out while preserving privacy, since it's impossible to handle individual user information.
Creating Customer Connections Through Data
With the ADH implementation, both media and consulting teams were able to prove the importance of leading the user through every step of the conversion funnel (in this case awareness, consideration and conversion). Users who went through more than one stage showed conversion rates up to 5.3 times higher than users who engaged in just one stage. It was also possible for the team to check the optimal frequency of a user according to the previous established KPIs, saving up to 50% of the campaign's budget. With these savings, they could reinvest the budget and bring even more return to the operation.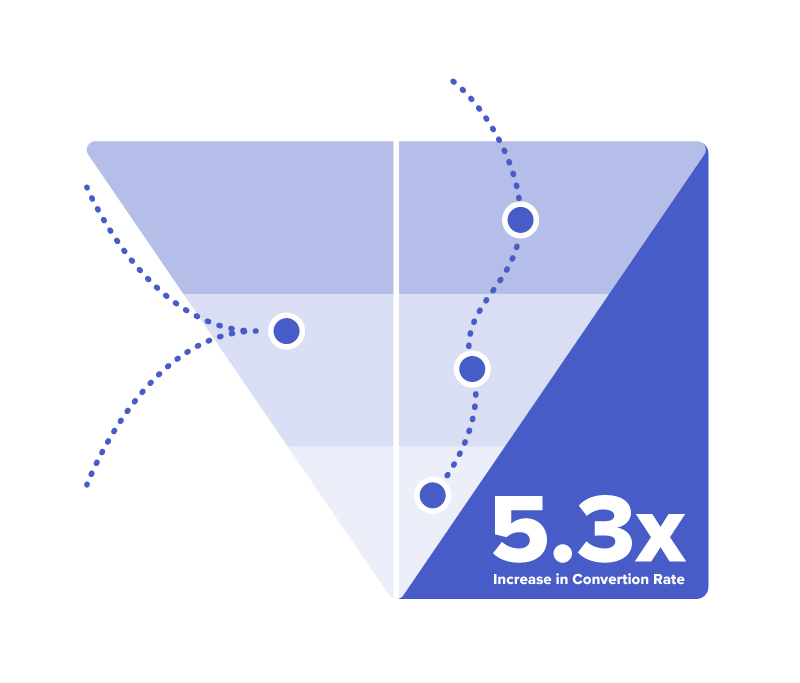 "The application of cloud technology to handle first party data aggregated to products such as the Ads Data Hub allows advertisers to maintain their focus on the right audience—therefore building relevance of campaigns while ensuring they meet consumer privacy concerns. Projects like this one are a great example of how brands can transform the way they do digital marketing and change company culture in the process to generate tangible results."
 

-José Torga, Platforms Partners Manager, Google
---
Tecnologia e Mindset de Crescimento: a Combinação que traz Eficiência Operacional Para o Marketing Digital
Além de responder a uma demanda dos consumidores por experiências cada vez mais personalizadas, as estratégias de dados e marketing digital contribuem substancialmente para a mudança de cultura e mindset interno de uma empresa. Esse foi um dos principais objetivos da Caixa Seguradora ao realizar um trabalho com consultoria da MightyHive para padronizar a operação e desenvolver as bases para uma estratégia de transformação digital efetiva com foco em performance e resultados.

Depois de um ano de trabalho conjunto, a seguradora conseguiu moldar uma estratégia de marketing digital personalizada de sucesso, resultando em desempenhos históricos recordes para a área.


"Desenvolver um time de inteligência e operação de marketing digital dentro de casa requer um ambiente de tecnologia de ponta e constante evolução de seus integrantes. O trabalho é árduo, mas os resultados compensam. Com o volume de dados acionáveis que temos atualmente, chega a assustar como trabalhávamos "quase cegos" nas análises há um tempo atrás."

 

- Rodrigo Fraga, Gerente de Marketing Digital, Caixa Seguradora
Estabelecendo a base: construindo uma taxonomia de dados unificada

Trabalhando lado a lado na construção de processos e padronização da operação de mídia digital, os times realizaram em um primeiro momento um esforço para elaborar um modelo de taxonomia, onde todas as informações do marketing digital da empresa seguissem um mesmo padrão e fossem facilmente organizados e encontrados.
"Dificilmente uma transformação digital acontece sem a correta organização e uso de dados, e em companhias do porte da Caixa Seguradora que possuem uma carga de informação enorme, a padronização é um passo super relevante que permite a execução de projetos mais avançados no futuro."

-Bruno Rebouças, Managing Director LATAM, MightyHive
Feita a padronização, tecnologias de adserving e de advanced analytics foram implementadas para buscar gerar mais eficiência nas rotinas de campanhas digitais. Os insights extraídos dos dados trabalham para responder a demanda da audiência em tempo real.
Racionalizando o processo de otimização de peças criativas
Com a base tecnológica já configurada, foi possível realizar uma estratégia de criativos dinâmicos, economizando assim tempo e investimento tanto na criação quanto na execução de campanhas. As peças trouxeram uma camada de personalização em tempo real e automatizada para a comunicação online, com centenas de mensagens diferentes sendo entregues automaticamente de acordo com a audiência a qual o usuário pertencia. A estratégia resultou em um ganho de 23,5 vezes maior nas taxas de engajamento e um aumento de 7,6 vezes na taxa de conversão da campanha, tudo isso com o mesmo budget.
Transformando dados em insights com painel de controle em tempo real
Na jornada de transformação digital, um dos pontos centrais para qualquer empresa sempre é a gestão de dados. No caso da Caixa Seguradora, o caminho foi a criação de um data-lake com base no Google Cloud Platform (GCP), que permite a leitura e o consumo de dados estratégicos de negócio em tempo real para alimentar dashboards que são disponibilizados para os times.

A empresa também está entre uma das primeiras do Brasil a utilizar uma solução de Data Clean Room, uma espécie de "quarto limpo" para o tratamento de dados sensíveis. Em tempos de aumento das restrições para uso de dados de usuários, a tecnologia Ads Data Hub (ADH) permite a realização de análises avançadas com estes dados, porém sempre preservando a privacidade e com a impossibilidade de tratar nenhuma informação de forma individual. Mantém-se o benefício dos outputs com dados de usuários, porém, com preservação total de privacidade.


Criando conexão com os consumidores por meio de dados
Com a implementação do Ads Data Hub, os times de mídia e consultoria conseguiram provar a importância de levar um mesmo usuário a mais de uma fase do funil de conversão: awareness, consideração e conversão. Usuários que passaram por mais de uma etapa mostraram taxas de conversão até 5,3 vezes maiores do que usuários que foram impactados em apenas um dos estágios. Em um segundo momento é possível verificar qual é a frequência ótima de um usuário de acordo com os KPIs de cada etapa do processo, economizando até 50% do Budget da campanha. Com esse saving é possível "reinvestir" nas campanhas e trazer ainda mais retorno para a operação.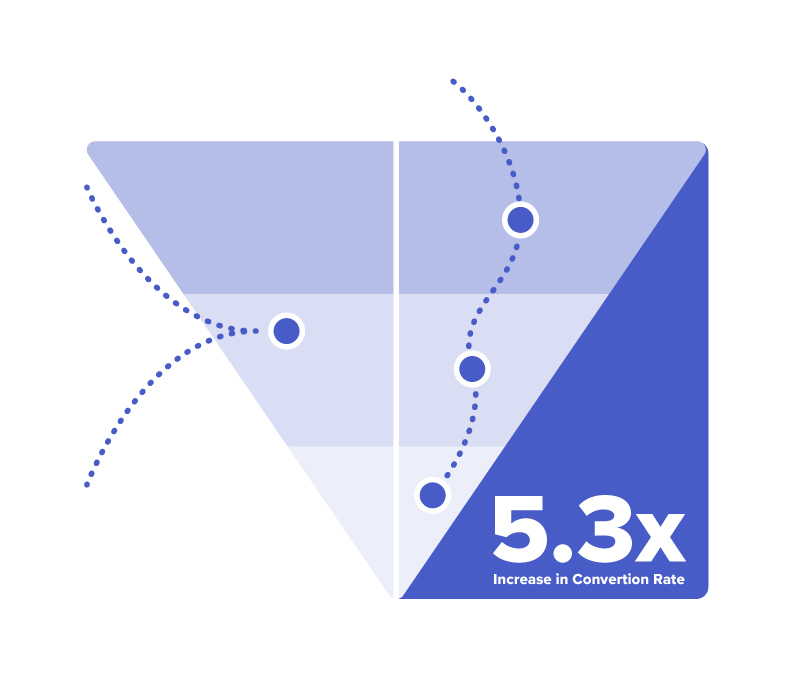 "A aplicação de tecnologia de nuvem para tratar dados próprios agregados a produtos como Ads Data Hub permite que os anunciantes mantenham o foco na audiência correta, assim como suas campanhas relevantes. Tudo isso sem deixar de garantir a privacidade, que é uma demanda crescente dos consumidores. Projetos como o da Caixa Seguradora com a MightyHive são um exemplo de como transformar a forma de fazer marketing digital, atuar na cultura da empresa, e gerar resultados palpáveis em marketing." 

-José Torga, Gerente de Canais, Plataformas de Marketing do Google
CONTACT MIGHTYHIVE
/contact-us
888-727-9742
394 Pacific Avenue, Floor 5
San Francisco, CA 94111