WEBINAR: Watch Google's "Digital Transformation" Session with Sprint, Harvard and MightyHive. Get Your FREE Copy of the Sprint Case Study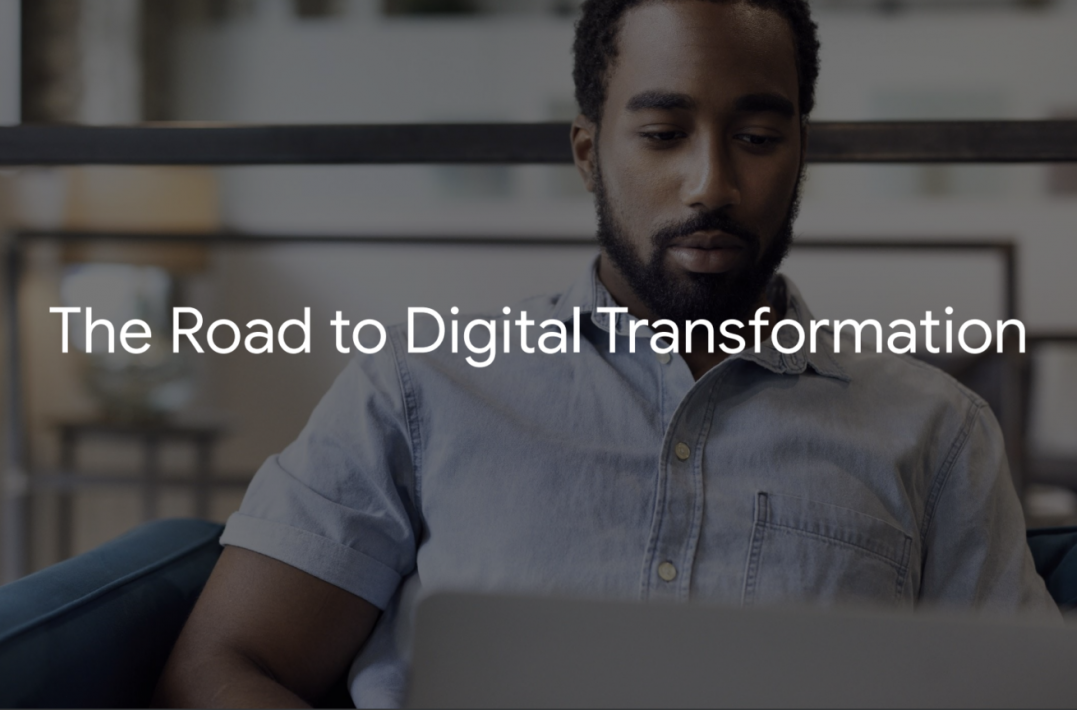 Last year, telecom giant, Sprint (now T-Mobile), completed a digital transformation that caught the attention of Harvard Business School. Seeing it as an example of a business trend among large brands, Harvard published a comprehensive case study for its graduate students in July. And on October 29, Google brought it all to life as Part IV of its "Digital Transformation" series of webinars. 

Google assembled an online panel comprised of MightyHive CEO, Pete Kim, Harvard Business School professor, David Bell, and T-Mobile SVP Digital Emerging Products, Rob Roy. Each shared unique experiences and views on the MightyHive/Sprint partnership, including technical and personnel challenges, and how the case study reflects business challenges faced by many enterprise brands today.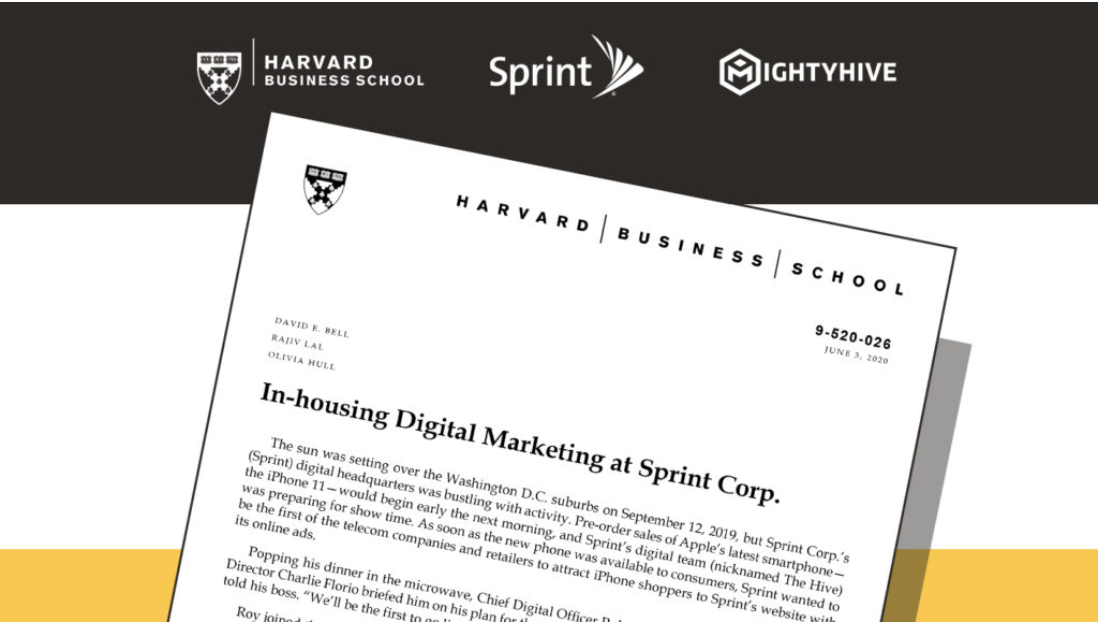 "When the CEO tells you got to go figure out how to do the largest Fortune 500 transformation, you have to come up with some unique ideas with some goal posts that are really far out."
"I had an amazing set of individuals and partners in MightyHive and others behind us to actually make this thing happen.
"I challenged the tea, but the effort was really around the individuals who wanted to do something that was really unique, do something that hadn't really been done at the scale that we did it, and do it all while also trying to grow the business."
"The people that we brought in are the type of people who are excited by the challenge and don't want to rest on the norm. We created something very unique that has given us more and more opportunity as we peel back the onion."
"This is my third attempt at a transformation and through the first two, I learned quite a bit. The bigger focus that I wanted to place on the company was that if were going to really have a disruptive digital transformation, it had nothing to do with buying new tools, creating a new website or a fancy app. It was really about the people. How do we digitally transform the people and how to we create a democratization of digital so there is no digital team, but digital is throughout the organization? This is a legacy challenge that companies born in a more analog world have to transition to. We went and created a bunch of new processes and new experiences with the larger part of the organization and that really led us to gain the ability to take the next steps which was bringing media in-house, of building AI bots, or building unique apps. But we needed the whole company on board and not just a digital team going out and trying to hit a couple KPIs. We were very pleased with the outcome.
"We teach entirely by the case method at Harvard Business School. So we are always looking for case situations that can help our students understand what is going on in the world and naturally, the big changes are digital in the world."
Understanding business situations requires understanding how everything fits together. Management is cross function not just within the functions and I believe this case study does that.
We didn't come into it with an assumption that in-housing was the right solution. It is one solution among many. There are many ways to skin the digital transformation cat, if you will. From the broad spectrum of options -- total outsourcing to 100% in-housing -- there's a lot of different ways you can go about this. The first thing is to understand where on that spectrum each particular client should aim for. Ands that is going to be an assessment that is going to have to do with the business itself and the preparedness of the teams.
Starting in 2016, Sprint underwent a digital transformation aimed at simultaneously responding to changing customer habits and improving operational and advertising efficiency. Sprint ramped up their online customer experience so consumers could sign up, add features, and manage their accounts without needing to make an in-store visit. Customers were pleased with the new experience and their interactions with the online brand yielded a trove of consumer data for Sprint. Data enabled Sprint's deeper understanding of customer behavior and needs. With MightyHive's help, Sprint harnessed this data and brought media buying operations in-house. The result was better data insights and analytics and more efficient advertising. 
Get your free copy of the case study to learn more and watch the session to hear all the stories. 
WATCH "Digital Transformation" to hear Sprint's stories. 
DOWNLOAD the HBS Case Study to learn how Sprint executed a complete digital transformation.
VIEW the Slides from the Digital Transformation session.
CONTACT MIGHTYHIVE
/contact-us
888-727-9742
394 Pacific Avenue, Floor 5
San Francisco, CA 94111