Breaking Down the S4 Fellowship Program with Pete Kim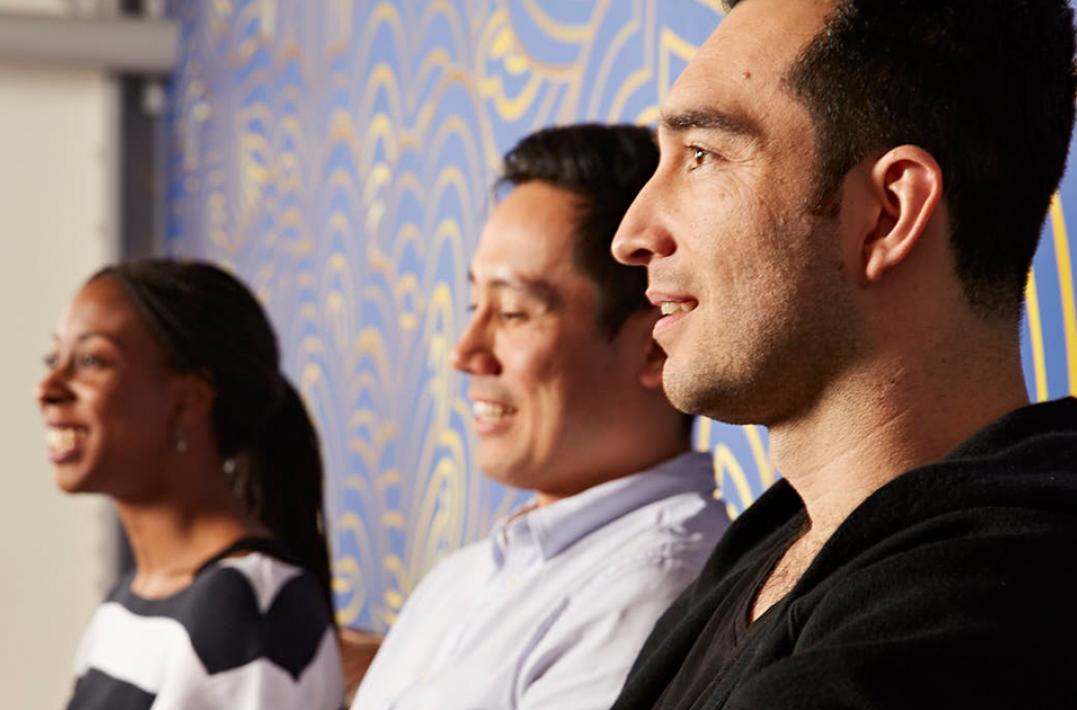 Innovation happens when fresh thinking finds new methods, mediums or connections—and it's only amplified by diversity of background and experience. Still, the technology field historically lacks the diversity needed for true innovation–a problem that's compounded by the impact that digital has on all aspects of our lives, ranging from education to work to socialization and more.
That's why we've built the S4Capital Fellowship Program, which aims to mitigate these challenges by empowering exceptional students from traditionally underrepresented communities to leave their own mark in shaping the path of technological innovation.
To better understand the program's significance, we checked in with Pete Kim, who is Co-Founder and CEO at MightyHive and one of the S4 leaders that Fellows can expect to apprentice with.
What's the S4 story to you – why do you personally care about what we do?
Pete Kim: To me, the S4 story is all about transforming a critically important global industry that is ripe for change. Clearly, this means that we will deliver groundbreaking results for our clients and our industry.
But what is just as exciting to me is what this will mean for our people: we're creating an awesome and exciting career for our employees, who ultimately are the key in delivering amazing results for our clients.
While doing this, we're driving and becoming a part of the many changes that we'd like to see in our culture and society, which the S4Capital Fellowship Program is a testament to.
What's the fellowship story, and how did it come about?
PK: The fellowship is one of the several responses that S4 has made to assist in the cause of diversity, equity and inclusion, and was spearheaded by Sir Martin Sorrell. With the fellowship we're saying to under-represented students and professionals in tech that success at a global powerhouse like S4 is achievable for them. The door is open, come on in.
Why is the fellowship important to you, and what will your contribution be?
PK: I firmly believe in both the power of diversity and inclusion and the moral imperative that every company has to do its part to change the world in a positive way. All of the teams at S4 have made public commitments to move forward in this regard, and this initiative is one example of how we're keeping our word.
What should the fellows expect?
PK: A lot! This is a transformative experience that provides the opportunity to learn about an industry from the very best–and in the process, jumpstart a career. And that word "opportunity" is key, because much will be expected of the Fellows to do the hard work of walking successfully through the door that has been opened to them.
Along the way, they'll gain access to different parts of the business, as well as a group of executives who span different disciplines, far in excess of what one would expect in a typical fellowship program.
What do you want the Fellows' impact to be on the company and its clients?
 PK: The Fellows will serve as role models for youth in the field, and I hope they'll inspire the next generation of talent. Our goal with the program is to show that diversity, equity and inclusion is good for our people, our communities, and the bottom line. I'd like to see their work amplified to showcase these benefits to our clients, employees and to the world at large.
For the inaugural class of the S4Capital Fellowship Program, we're seeking U.S. graduates from Historically Black Colleges and Universities who boldly question the status quo and rip up the rulebook when confronted with challenges, using creativity and analysis to launch new ways of thinking, working and doing. If you're energized to build on the foundation of a new era, we encourage you to apply here.
CONTACT MIGHTYHIVE
/contact-us
888-727-9742
394 Pacific Avenue, Floor 5
San Francisco, CA 94111