Download the Slide Deck and Video that Explain Data Clean Rooms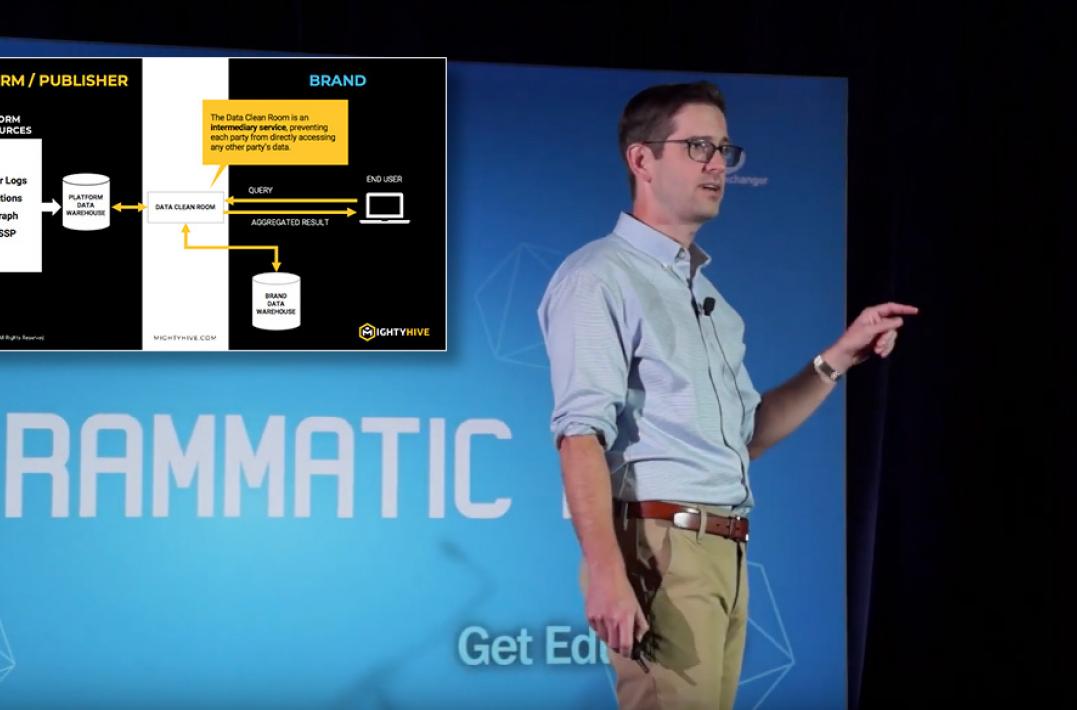 Meet Your New Best Friend: the Data Clean Room
Recently I had the privilege of delivering a packed session at AdExchanger's Programmatic I/O in New York. The session, titled "Meet Your New Best Friend: the Data Clean Room," quickly brought marketers up to speed on:
What data clean rooms are
How they work
How they'll help bridge the gap between user privacy and marketing insights
There was a lot of demand for the slides following the session! So we've packaged up the PowerPoint deck and the complete session video and made them available for download. Marketers, media buyers, and tech platforms are all looking for practical solutions to preserve measurement and insights in a privacy-first era. This deck offers an overview of data clean rooms that are available now (e.g., Ads Data Hub) as well as what might be coming next.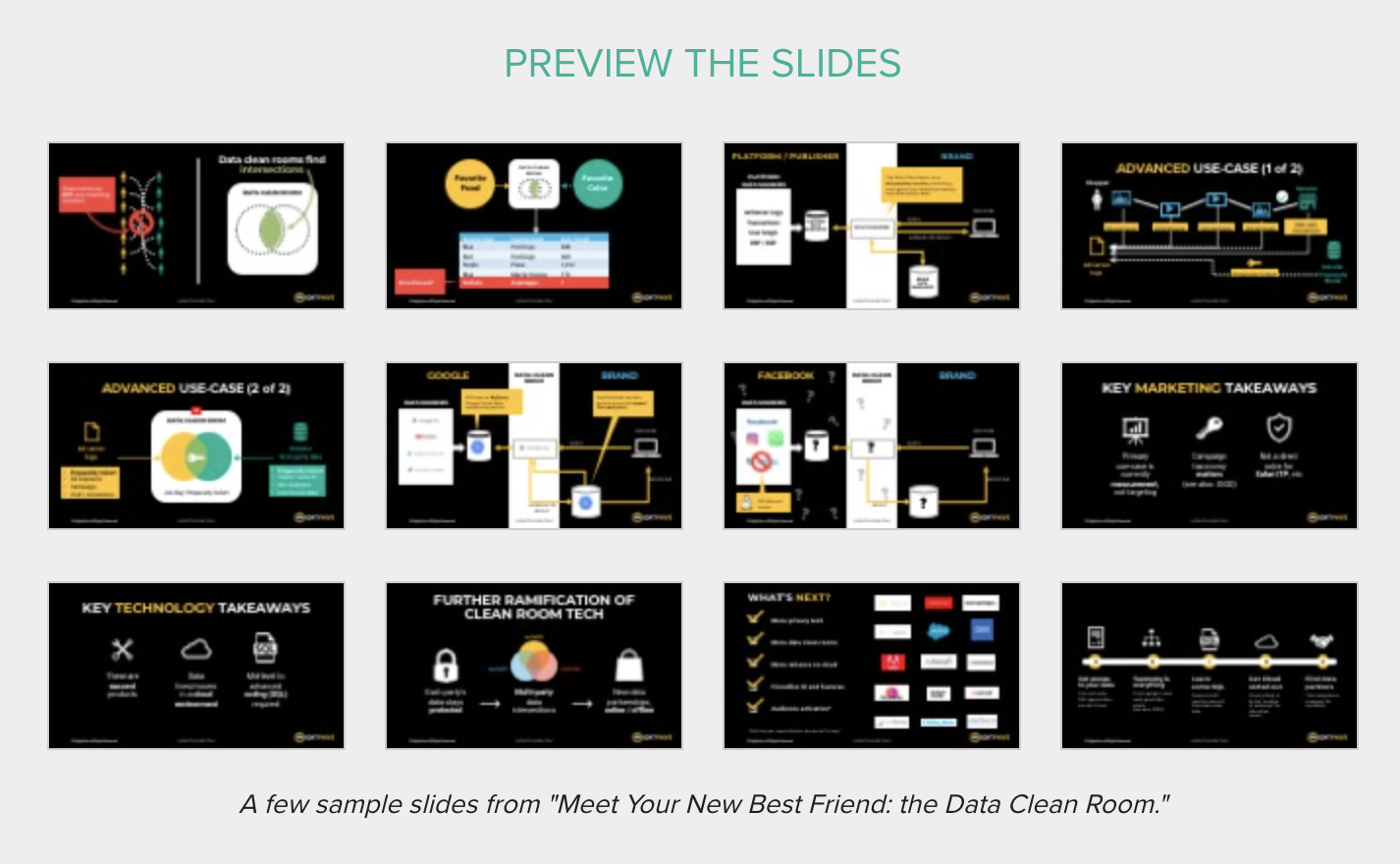 Get up to speed on data clean rooms in under 30 minutes
Here's a highlights reel of what the session covers in about 25 minutes and 44 slides:
How data clean rooms maintain privacy by being a "Switzerland" for data
An overview of Google's Ads Data Hub, the best-documented data clean room
A look at Amazon's purported clean room solution
Why Facebook's data clean room should be called the "Keyser Söze of ad tech"
What strategic partnerships like Target + Disney might have to do with data clean rooms
DOWNLOAD THE SLIDE DECK & VIDEO
CONTACT MIGHTYHIVE
/contact-us
888-727-9742
394 Pacific Avenue, Floor 5
San Francisco, CA 94111