Responsive Search Ads: How To Bring Back Brand Control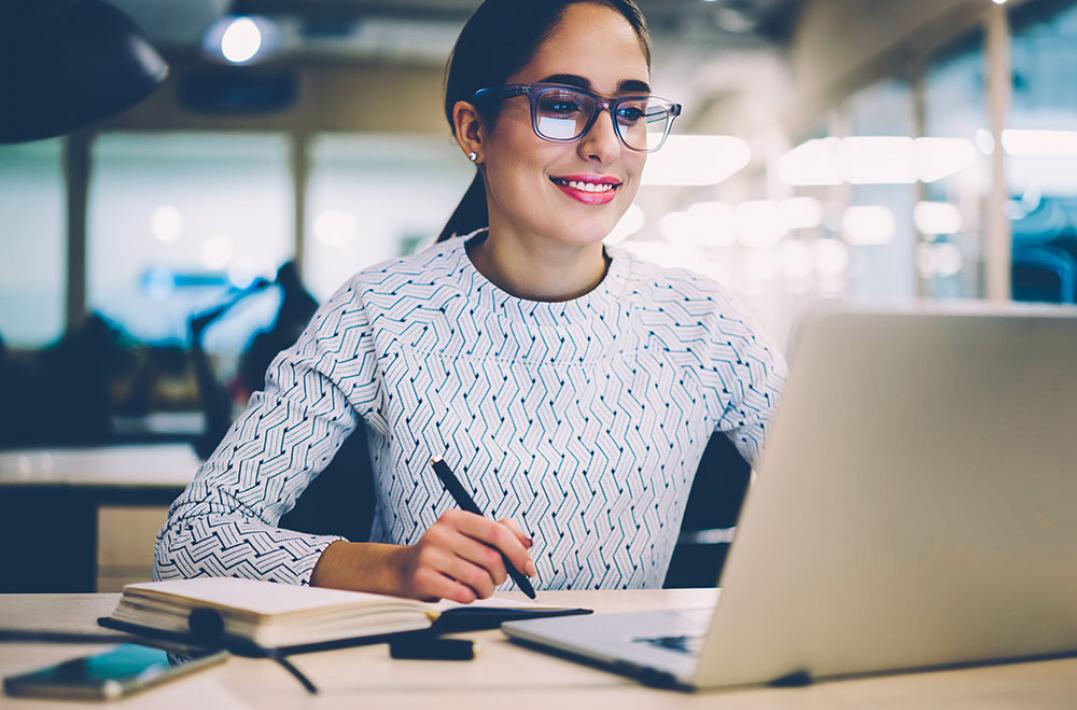 Automation. The word that strikes both excitement and fear into all PPC marketers around the globe.
Can it save time? Improve performance? Remove the necessity for manual mundane tasks? The answer is, of course, yes to all of the above. The benefits are clear to see, but something which Google sometimes forgets to consider is Brand image. How will my Responsive Search Ads appear?
As if adding in 10-15 individually unique headlines doesn't take up enough brainpower, we also need to ensure that if I pick any 3 variations of those headlines, they have to fit together seamlessly into a winning ad? Now my head hurts.
This post will help you to utilise Responsive Search Ads in the most optimum way – without completely relinquishing control of your Brand image.
What is a Responsive Search Ad?
Although the official announcement for Responsive Search Ads was only on the 22nd October 2019, many of us have been using the beta version since around September 2018, and, as a whole, the general consensus has been positive if used in the right ways. For those of you not aware of responsive search ads here is a brief summary of what they are:
Responsive Search Ads are Google's introduction to prevent the need to manually test multiple variations of Expanded Text Ads. You have the option to enter up to 15 headlines and 4 descriptions which Google will automatically stitch together to create ads in its traditional 3 headline, 2 description (or 2 headline, 1 description) format. Using machine learning it aims to show the right combination of ads to the right people at the right time. Sounds foolproof, right?
The Problem
When auditing accounts we regularly see, either, Responsive Search Ads not being used, and/or the full features not being used to their full potential. 
The starting point is thinking of up to 15 unique and engaging headlines and descriptions. This alone isn't an easy task but often Brands have particular names or phrases which need to be in certain locations. Ads simply won't make sense or stick to strict brand guidelines if care is not taken here. The below example shows how headlines could appear: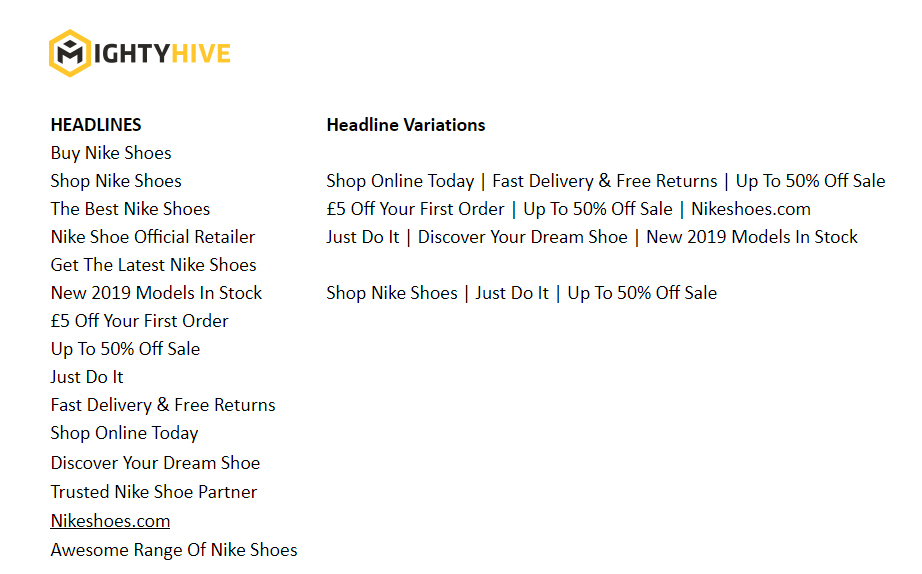 Within the variations we can see some headline combinations which work well, however, some don't even mention the brand name or even search terms which a user was looking for. This will ultimately lower CTR, harm performance and also removes the brand awareness factor within your PPC campaigns.
The Solution
Pin like a pro. 
Break down your headlines into positions, each with 3-5 headline variations.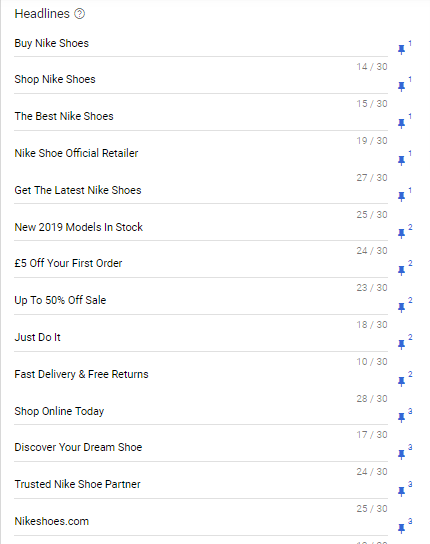 Position 1:
Highly relevant to targeted search keywords. 
Position 2: 
Entice the user with unique selling points or offers which will make you stand out from the competition. 
Position 3:
Bear in mind here that Headline 3 is not going to appear 100% of the time due to the way Ads appear. Avoid including critical information and include only information here that adds value if present, but is not a valuable USP or offer.
The same concept can be taken with descriptions by pinning two descriptions in position 1, and 2 descriptions in position 2: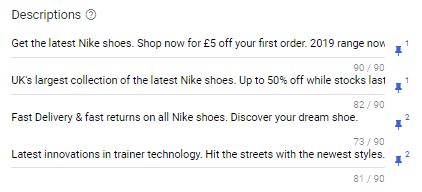 To Summarise
Responsive Search ads are soon going to be a necessary feature of your search campaigns within Google Ads. Utilising Google's pinning feature is the perfect way to bring back control to advertisers whilst also embracing automation and machine learning. 
Want to see how MightyHive can help boost your Google Ads performance? Get in touch with our digital media specialists today!
CONTACT MIGHTYHIVE
/contact-us
888-727-9742
394 Pacific Avenue, Floor 5
San Francisco, CA 94111