Audience Reference Guide Series, Part 2: Display & Video 360 Audiences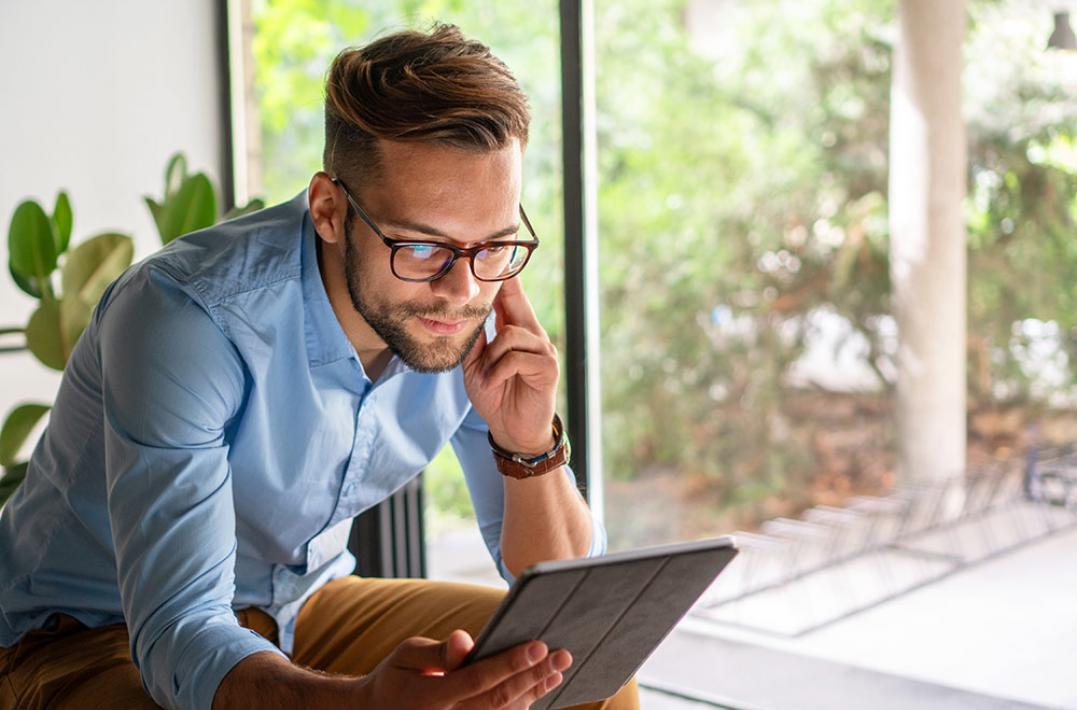 Following on from our guide to Google Ads audiences, MightyHive is proud to present part 2 in the Audience series – Display & Video 360 Audiences!
In DV360, you're able to use first- and third-party audience lists, as well as affinity and in-market audiences to ensure your content reaches the most valuable users, but with the many audience options available to marketers using the Google Marketing Platform, knowing which audiences to leverage can be tough.
With the help of our guide to audiences in DV360, we make it easy to quickly find the answers you need.
Find out which regions support household income targeting, the minimum size of Customer Match audiences for TrueView, which audiences Network Users of DV360 can utilise and much more besides.
Want to take the next step? Check out our recipe for activating audiences across Google Marketing Platform.
Read on to find your one-stop reference guide to DV360 audiences.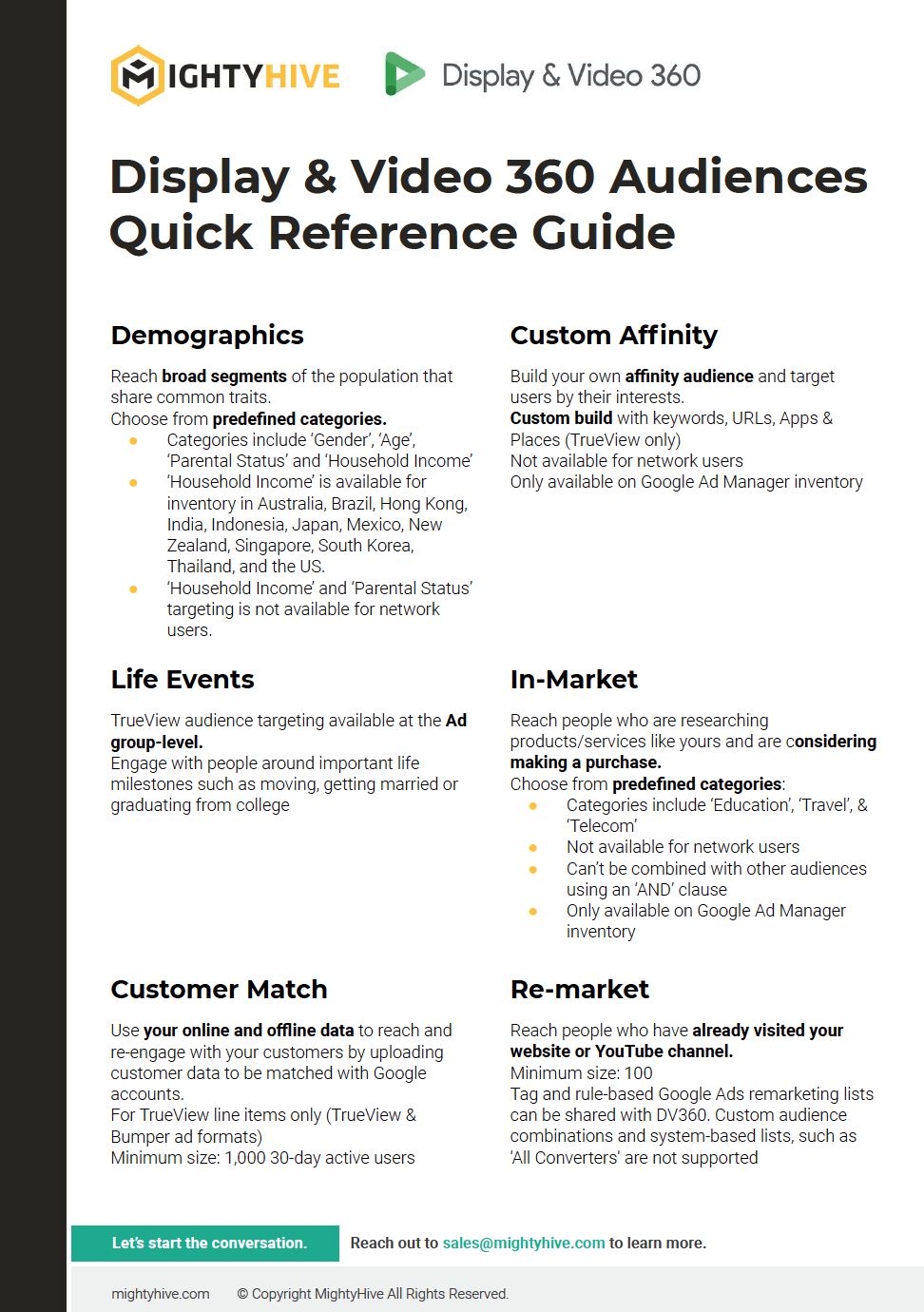 CONTACT MIGHTYHIVE
/contact-us
888-727-9742
394 Pacific Avenue, Floor 5
San Francisco, CA 94111