Event: Think With Google Transform Stockholm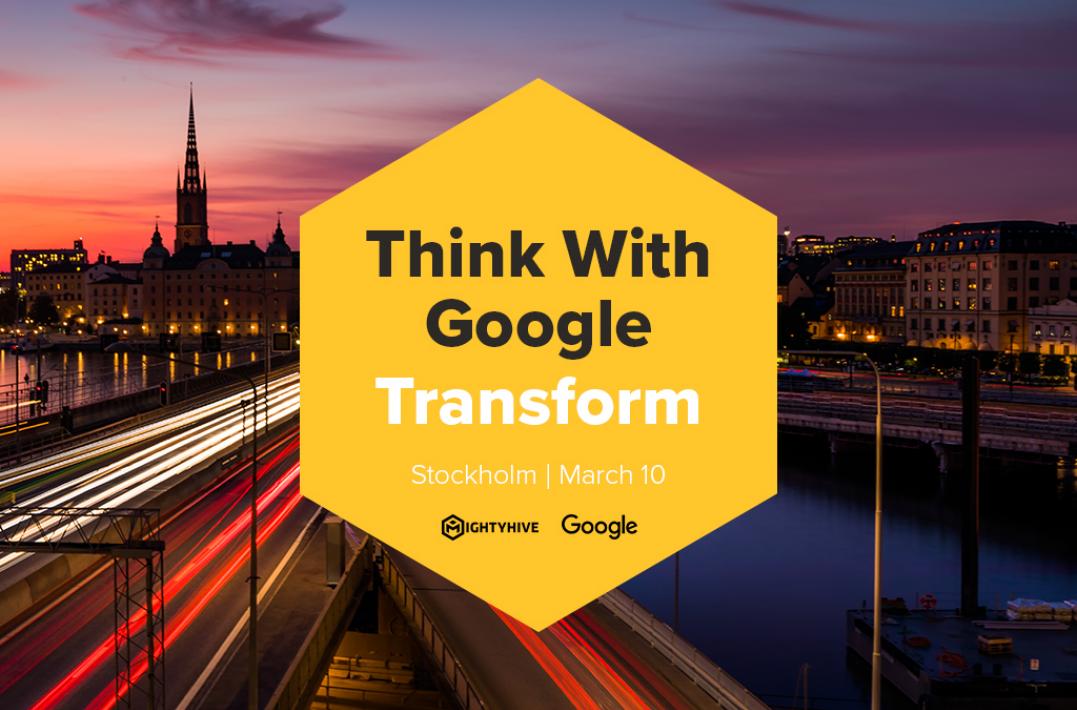 The Think with Google Transform event in Stockholm, Sweden will gather about 250 C-level and senior marketers from top regional advertisers and partners to discuss how digital marketing can transform businesses.
S4Capital Executive Chairman Sir Martin Sorrell and MightyHive CEO Pete Kim will sit down with Google Partner Manager Emma Magnuson for the session, Fireside Chat: What is the outlook for the industry? 
Consumer expectations are higher than ever, and as such, the future of marketing is all about delivering relevant, useful and assistive experiences. To benefit from this opportunity, businesses need to develop and implement a road map to digital maturity.
Transform attendees will hear from brands and industry experts to understand how and why improving digital maturity positively impacts business results. The event will explore the latest developments in the future of marketing to provide actionable takeaways for advertising more effectively today.
Session Information
Fireside chat: What is the outlook for the industry?
March 10, 2020 | 14:05 - 15:05 p.m.
Speakers
Sir Martin Sorrell
Executive Chairman
S4Capital
Pete Kim
CEO
MightyHive
Emma Magnuson
Partner Manager
Google
Interview MightyHive Leadership
Interested in learning more about S4Capital and MightyHive from its leadership as the company continues its pan-European expansion?
While our executives are in the region for the event, coordinate an interview by emailing pr@mightyhive.com.
Sir Martin Sorrell, Executive Chairman, S4Capital
Pete Kim, CEO, MightyHive
Event Information
Where
Hotel At Six
Brunkebergstorg 6, 111 51
Stockholm, Sweden
When
Tuesday, March 10, 2020
11:30 a.m. - 16:00 p.m.
Add to: Google Calendar | iCalendar
CONTACT MIGHTYHIVE
/contact-us
888-727-9742
394 Pacific Avenue, Floor 5
San Francisco, CA 94111