Audience Reference Guide Series, Part 1: Google Ads Audiences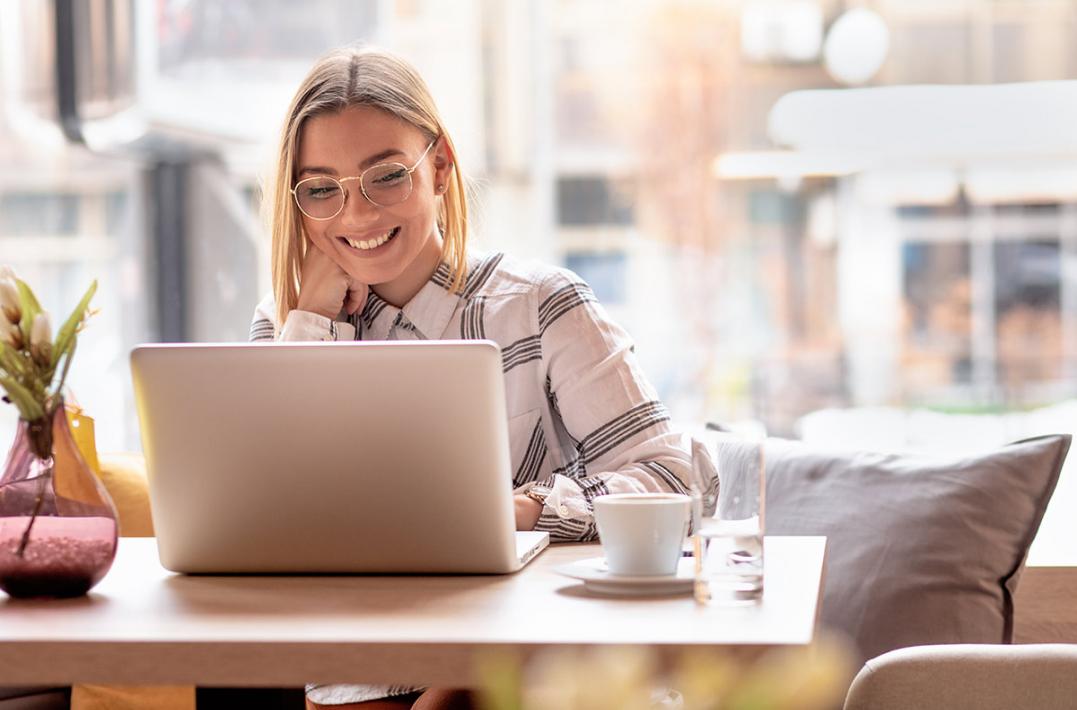 With developments across the biddable media landscape coming thick and fast, it can be a challenge to keep up-to-date.
Take Google Ads audiences for instance. There are so many options, it can be difficult to know which audiences will get your ads in front of the right people at the right time – and the options are always improving!
These developments have allowed targeting to become more precise, leading to higher quality traffic, as well as expanding reach, though it can be tough to keep up.
Worry not, fellow marketers. We feel your pain and we're here to help!
Confused by Customer Match? Addled by Affinity? Scared by Similar?
If you've ever wondered what an In-Market audience is, where you can use it, or how it differs from Custom Intent, MightyHive has you covered.
Need to know how large your remarketing list needs to be to target the Display network? Unsure if you can target Video ads by demographic?
Read on to find your one-stop reference guide to Google Ads Audiences.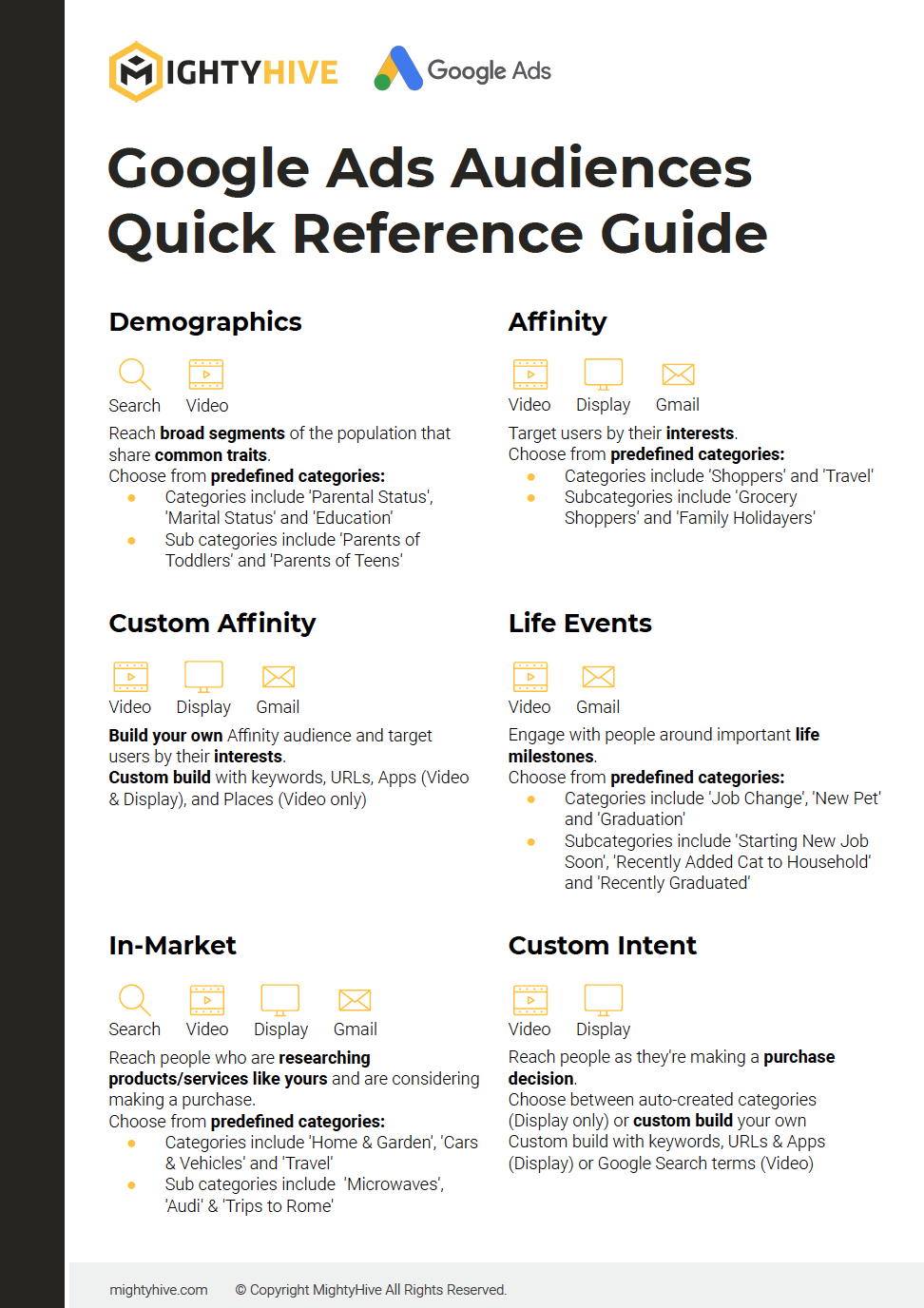 CONTACT MIGHTYHIVE
/contact-us
888-727-9742
394 Pacific Avenue, Floor 5
San Francisco, CA 94111