Marketers Deserve Better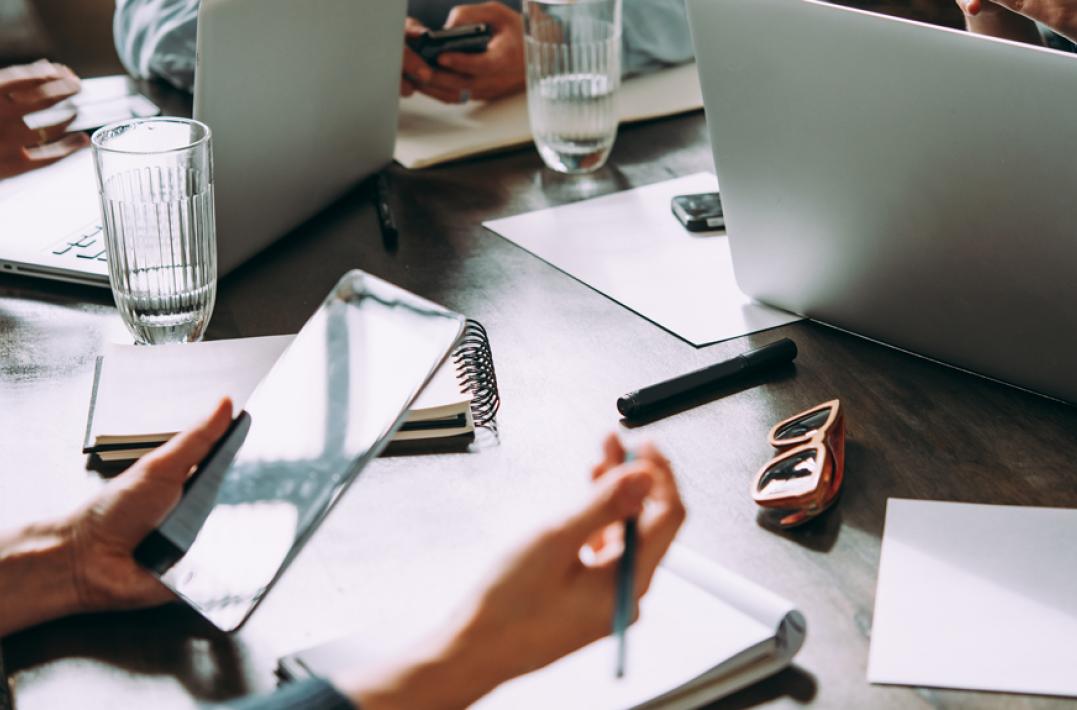 Last week, the UK's Incorporated Society of British Advertisers (ISBA) published a landmark Programmatic Supply Chain Transparency Study. Every day, MightyHive helps clients gain transparency into their digital media spend and take control of their media buying and analytics. The collective efforts of the ISBA, the Association of Online Publishers (AOP), PricewaterhouseCoopers (PwC), and participating brands and agencies are greatly appreciated in giving the industry ecosystem constructive insights as we chart a path forward.
Join us on Tuesday, May 19 for a special "Live with MightyHive" episode with our head of Media Activation Rachel Adams to dig into the technical complexities behind the ISBA report. Space is limited, so register now.
It has been four years since the bombshell 2016 ANA K2 report laid bare the egregious lack of transparency in digital and programmatic media buying. Based on our experience, and as the ISBA's study has confirmed, it seems there is still a great deal of work to be done in making digital media work better for marketers. The experience of the ISBA in even conducting the study exposed significant barriers and gaps:
Out of 15 advertisers studied, nearly 300 distinct supply chains to a mere 12 publishers were identified;
The study ran a full nine months longer than planned due to difficulties accessing needed data;
Out of 267 million impressions analyzed, only twelve percent could be mapped, meaning only about 1 in 8 impressions could even be studied at all!
The report highlights important issues, and points to a fundamental truth that many who work in online advertising already know: though programmatic advertising represents a leap forward in marketing efficiency, there are many issues that need to be solved before it can reach its true potential.
The programmatic ecosystem's flaws boil down to two root causes:
Complexity. Ecosystem complexity is at best a burden on brands, and often an outright liability. There are simply too many companies offering a confusing and often overlapping capability set. Case in point: the ISBA study called out that just one data set for one supply chain needed the coordination and approval of four different entities to allow access.
 
Lack of transparency. Transparency issues continue to cost marketers time and money. For example: to conduct the study, the ISBA partnered with PwC, one of the world's most respected auditing firms, and even a team of professional auditors grappled with data access and reconciliation issues, causing months-long delays and incomplete analyses.
MightyHive has been tirelessly working and innovating on these issues for years, and so I would like to offer our experiences, viewpoint, and possible solutions.
Unsustainable Ecosystem Complexity
We've all seen the "logo soup" of the LUMAscapes and Martech 5000 (now 8,000 actually). This complexity is as unsustainable for marketers as it is for the ecosystem itself. In 2018, I wrote about the need for ecosystem consolidation and I still believe this is the right path. To be fair, it is entirely normal for new technology ecosystems to be chaotic before they mature, but the ISBA study reminds us that marketers are navigating a byzantine and often counterproductive web of vendors, contracts, pricing, and capabilities.
However, I think it's unfair to characterize the ecosystem as an "ad tech tax." When you fly, somewhere around 15-20% of the price of your ticket goes to the oil industry to pay for jet fuel. Is that portion of the cost a nefarious "petrochemical tax?" No, it's just part of the value chain that lets you conveniently fly from point A to point B.
When MightyHive engages with brands, our goal is not to fire every tech vendor and get intermediary costs to zero. Instead, we seek to maximize efficiency and advertiser ROI. Our first step is to assess a client's current setup so they can at least know what they're paying for. Equipped with that knowledge, we then partner with them to optimize for the value of various intermediaries.
I'm extremely proud of the work we did in 2017 with Sprint, one of our first major in-housing clients. We did not get their intermediary costs to zero, but as part of a deliberate, informed, and holistic approach, we were able to consolidate their tech and partner footprint. And we didn't stop there. We helped Sprint implement process improvements, put the right in-house staff in place, and overhaul creative production and optimization. The results were staggering: Sprint nearly doubled performance while lowering spend.
Transparency: Data and Visibility in Every Transaction Should be the Default
The fact that the ISBA and PwC, after a fifteen-month study, were still left with an "unknown delta" that ranged as high as 86% shows that marketers (or their agencies) are still not putting best practices into, well, practice. Granted, there will always be variances when comparing large volumes of internet data, so an "unknown delta" of zero is probably unrealistic (Ari Pararo, CEO of Beeswax has some great thoughts on the "unknown delta"). But still—eighty-six percent?
The underlying causes of an "unknown delta" will vary from case to case. Parts of it are likely benign. It seems obvious that marketers should not have "unknown deltas"—that is to say, marketers should take immediate steps to avoid situations in which significant portions of their budgets are apparently being spent with zero accountability. We should also note that the US DOJ investigation into agency media buying practices is still ongoing.
As the ecosystem consolidates around a few platforms, and as standards like ads.txt and sellers.json gain wide adoption, it's going to get harder for non-transparent vendors and tactics to hide amid the chaos. Marketers need to know that "unknown deltas" can be removed.
MightyHive has used our Spectrum of Control methodology to help brands like Bayer, Electrolux, Mondelēz, Sony Pictures, and Sprint take some degree of buying, ad serving, measurement, and analytics in-house. A key ingredient is always to evaluate what's possible in terms of getting brands direct ownership and control over their digital media data.
Consolidation and Transparency are but Means to an End
Transparency, vendor consolidation, and supply-path optimization are only part of the story. One reason MightyHive is so passionate about helping marketers tackle these challenges is that, once they are addressed, a world of new possibilities opens up. Access to data and a finely-tuned tech stack will not only yield budget transparency and optimization benefits, but will also unlock incredible possibilities in targeting, personalization, and measurement. Alongside MediaMonks, S4Capital performs this work across the value chain, and our purely digital model is what enables transparency and flexibility for our clients.
Our work with Mondelēz is, in my view, the gold standard of what a brand can achieve with access to data coupled with the right tech and partners. In order to be the first CPG in their category to see the direct correlation between digital advertising and in-store sales, Mondelēz needed to gain access to its digital media, to standardize that data, and then to make innovative use of cloud architecture for analysis, measurement, and personalization. Sure, "transparency" was a big part of the story, but it was a stepping stone on the path to something much greater.
For all the issues discussed here, it's worth closing with a reminder of the benefits of ad tech and programmatic media. Though there is much work to do, my confidence and optimism remain unchanged: these powerful technologies are only going to get better as the industry continues to mature by solving these issues and innovating in countless other areas.
Our goal should be an ecosystem that is fully auditable, completely transparent, and which provides a powerful ability to deliver compelling content to consumers, meaningful ROI for marketers, and a steady source of income for the publishers and content creators.
If you have questions or would like to begin a deeper discussion, please reach out to us at questions@mightyhive.com.
Lastly, I invite you to join us for a special episode of "Live with MightyHive" on Tuesday, May 19 that will dig further into the ISBA report. You can RSVP here (space is limited). MightyHive Head of Media Activation Rachel Adams will examine the technical complexities behind the study and walk through some of the approaches MightyHive takes to solve for issues of complexity and transparency. I hope you're able to make it.
CONTACT MIGHTYHIVE
/contact-us
888-727-9742
394 Pacific Avenue, Floor 5
San Francisco, CA 94111