MightyGuide: Tokyo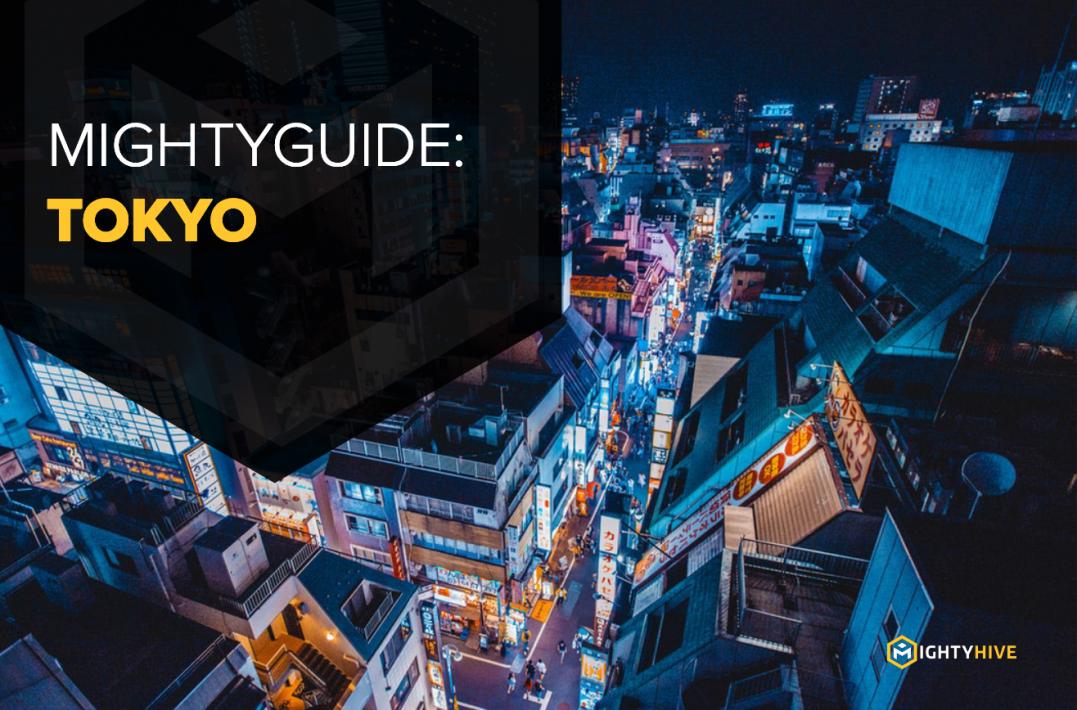 MightyHive recently announced the opening of our new office in Tokyo, which will serve to connect Japanese marketers with local MightyHive talent, supported by our network of digital experts across the globe.
Our team in Tokyo is looking forward to partnering with marketers in the Japanese market, helping to guide them as they take control of their digital futures through unified media and analytics. The team brings a wealth of programmatic knowledge to the APAC region, and we are very excited to welcome everyone in Tokyo to the MightyHive family.
We wanted to get to know both the team and Tokyo better, so we asked Toshihiko Honda, a Digital Analytics Specialist based in our Tokyo office, to answer a few questions about the best parts of living and working in Tokyo.
Check out the interactive map at the end of this post for more information on each of Toshihiko's recommendations.
Q: What brought you to MightyHive?
The Tokyo office just launched in February 2019, and we are establishing MightyHive's footprint in a new market. The Japanese digital market is huge and unique in many ways, making this an exciting opportunity to build a new branch from scratch.
"After meeting with different members of the MightyHive team, I was really impressed with MightyHive's collaborative culture and that's what really drew me to the company."
Although we are based in Tokyo, we are collaborating with the entire MightyHive team globally, which allows us to tap into MightyHive's collective expertise to support our Japanese clients.
We have a challenging task ahead of us, but working cross-functionally makes it a very exciting opportunity!
Q: What's your favorite part of working in Tokyo?
Everyone here is very professional and projects usually proceed on time, as everyone is punctual.
The city itself is very clean and traffic is managed efficiently, so it's easy to get around and you don't need to worry about traffic delays.
Another bonus is the food. You can find really tasty food at a reasonable price. Good Japanese food and sake are everywhere in Tokyo!
Q: What are your favorite restaurants in Tokyo?
One of my favorite places to eat in Tokyo is in Shinbashi. It's a business area, but it's also famous for its many delicious Japanese style bars and restaurants (They are called Izakaya:居酒屋).

SOURCE: Uokin Facebook, Jidoriya Facebook, Coco Ichibanya Trip Advisor
My favorite restaurants in Shinbashi are:
Uokin

: If you come to Japan, you can't miss the seafood. You can find fresh seafood at a reasonable price at Uokin. They have some branches in Shinbashi, but you'll have great seafood, no matter which branch you choose.

Jidoriya

: Jidoriya is one of the best traditional yakitori (grilled chicken) places in Shinbashi. As the restaurant is pretty small, I would recommend you to go with a small group.  

Coco Ichibanya

: Coco Ichibanya is a Japanse curry rice restaurant. Japanese curry is a little different than Indian curry, but it's a Tokyo staple. Coco Ichibanya is a chain restaurant, so they have locations all over the city.
Q: Favorite cultural activities?
One of the best ways to experience the culture of Tokyo is to simply walk (or sometimes run) around the different neighborhoods. In fact, I usually spend the weekend walking around the city with my wife.
Since Tokyo is such a large, populated city, each neighborhood has its own unique personality. For instance, Otemachi is a very upscale business neighborhood around the Imperial Residence where you will find a nice view and a lot of runners. Shibuya is a very busy and crowded tourist area with shops, nightlife, and restaurants. Ginza is an upscale tourist area, and Harajuku is a popular cultural and shopping area for teens.
Just walking around the different areas in Tokyo will give you a rich cultural experience.
Q: What are some of your favorite off the beaten path activities?
Good question! Because there are so many people in Tokyo, it's important to find a non-touristy location to spend your weekend.
My recommendation is Koganei park. Although it is located a little far from the central area, the park is not crowded and you can spend a slow afternoon enjoying the day. The park is also home to the Edo-Tokyo Open Air Architectural Museum where you can explore architecture from the Edo era.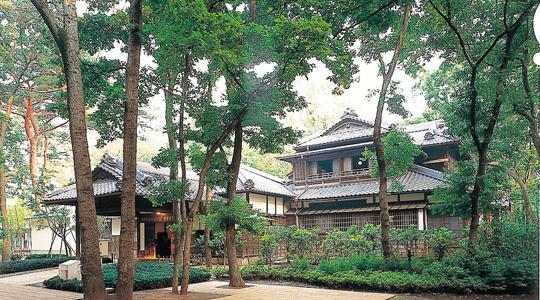 SOURCE: Edo-Tokyo Museum Facebook
Q: Where are the best places for a great cup of coffee (or tea)?
You should go to the Okushibu neighborhood (located near Shibuya) for the best cafes.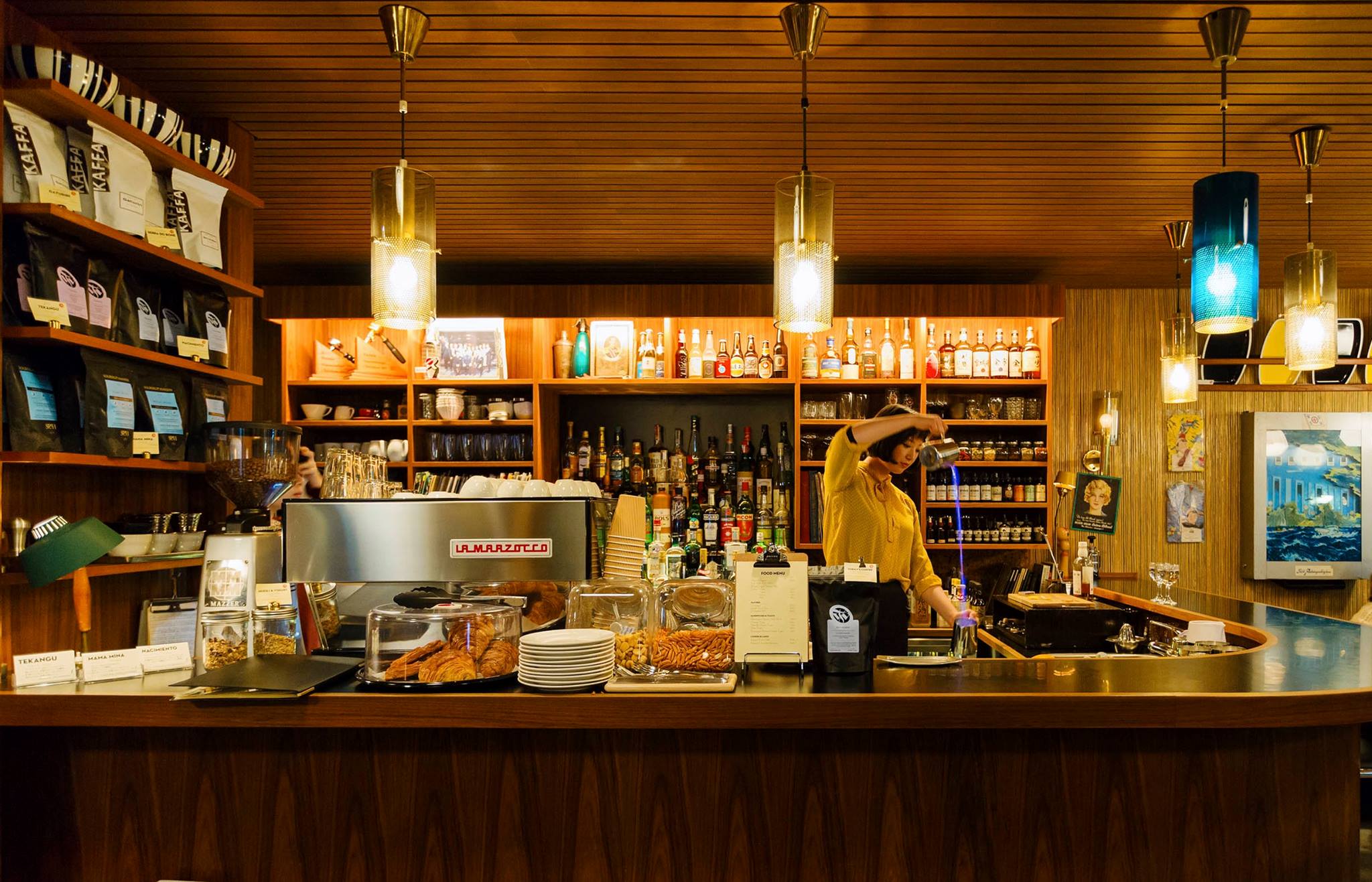 SOURCE: Fuglen Tokyo Facebook
My favorite is Fuglen Tokyo. The interior of the cafe is from Norway, and the mood is very relaxing. There are great cafes all over Okushibu, so no matter which one you choose they all serve high quality drinks.
If seats are not available at the cafe, take your coffee to Yoyogi Park. It's the biggest park in Tokyo and a good place to relax.
Q: Finally, what's your favorite neighborhood in Tokyo?
While not technically in Tokyo, you should definitely visit a hot springs area while you are in Japan. It's a big cultural activity here and is very relaxing, so one of my favorite places is the Izu Peninsula where you will find many of these hot springs.
One of my favorites is Izunagaoka Onsen. As it takes about 2 hours by train, I recommend making your visit a weekend trip.
We are excited to bring MightyHive's services and solutions to Japan to offer full regional support, helping Japanese marketers take control of their programmatic futures and providing unified media and analytics solutions across regions. MightyHive is currently looking to fill a variety of roles in the Tokyo office. Visit our careers page to learn more and apply
CONTACT MIGHTYHIVE
/contact-us
888-727-9742
394 Pacific Avenue, Floor 5
San Francisco, CA 94111