MightyHive Named Top AUNZ Google Marketing Platform Partner Second Year in a Row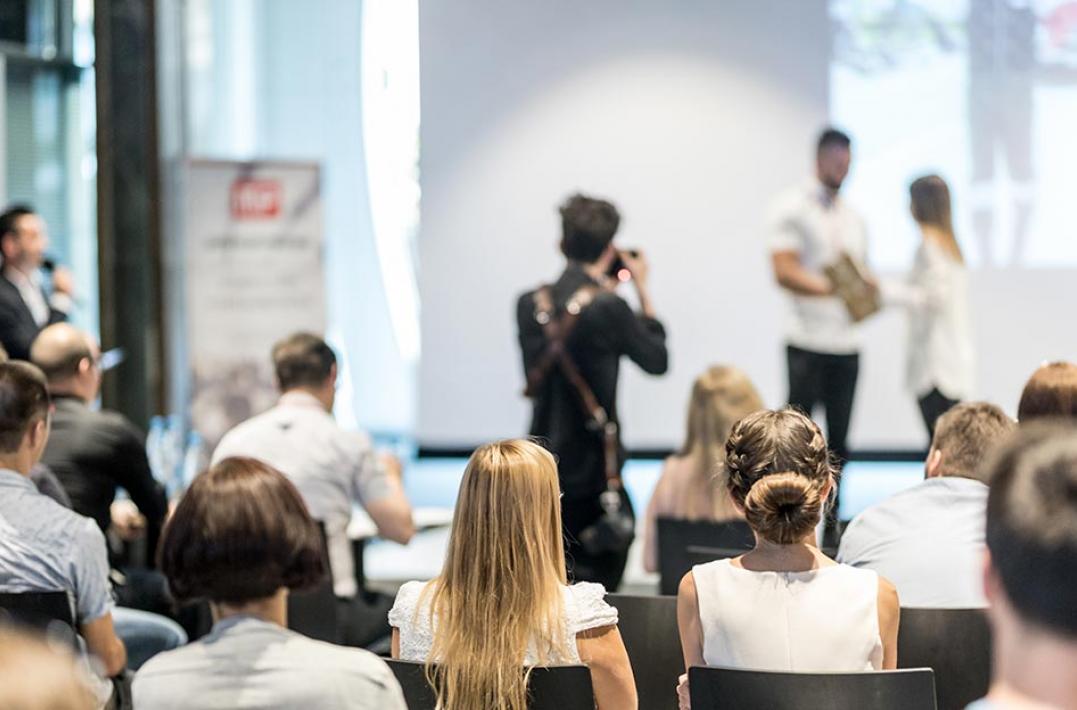 MightyHive is thrilled to have been named the top Australia / New Zealand (AUNZ) Google Marketing Platform (GMP) Partner for 2019, winning the honor for the second year in a row. In the midst of a rapidly growing AUNZ market and a growing ecosystem of AUNZ GMP Partners, we're proud that our dedication to client success and unsurpassed Google Marketing Platform expertise continues to set us apart.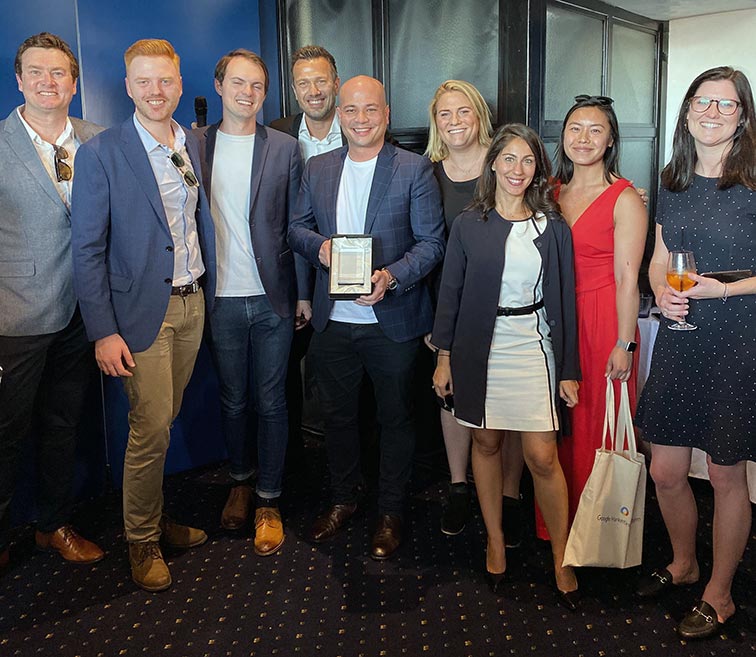 The MightyHive AUNZ offices across Sydney, Melbourne, and Auckland (contact us here) offer full-stack GMP expertise, support, and managed services across the full stack of GMP tools including Display & Video 360, Campaign Manager, Google Analytics 360, Search Ads 360, and Google Tag Manager. According to eMarketer, digital ad spending in Australia is expected to grow by over 23% through 2023, so MightyHive is committed to providing locally-based, comprehensive programmatic advertising and analytics solutions.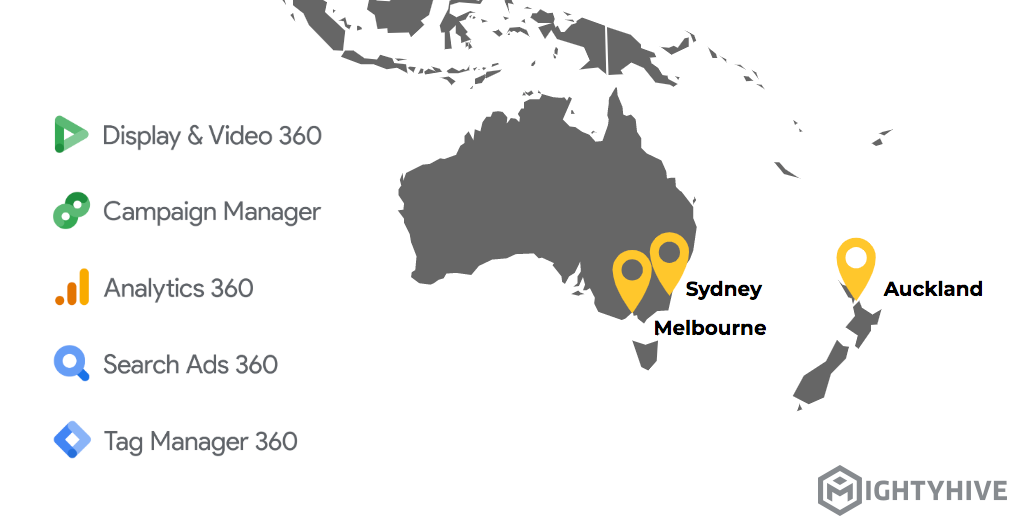 MightyHive is the top Google Marketing Platform Partner for AUNZ, providing full-stack expertise across Display & Video 360, Campaign Manager, Google Analytics 360, Search Ads 360, and Google Tag Manager.
The Asia-Pacific region is expected to account for over 40% of worldwide ad spend growth this year, and nearly half of MightyHive offices are in the greater Asia-Pacific region. While we're proud to be named Partner of the Year for AUNZ, we're excited to support the success of brands across the Asia-Pacific region and global brands in need of local-market APAC expertise. Most recently, we announced the MightyHive's expansion to South Korea, adding a strong team and deep analytics expertise for South Korea and APAC brands.
Marketers looking for expert Google Marketing Platform support in Australia, New Zealand, or across the Asia-Pacific region can learn more about MightyHive capabilities here and then contact us to get started.
CONTACT MIGHTYHIVE
/contact-us
888-727-9742
394 Pacific Avenue, Floor 5
San Francisco, CA 94111