WEBINAR: A Discussion with Ace Hardware About Offline Data and Online Marketing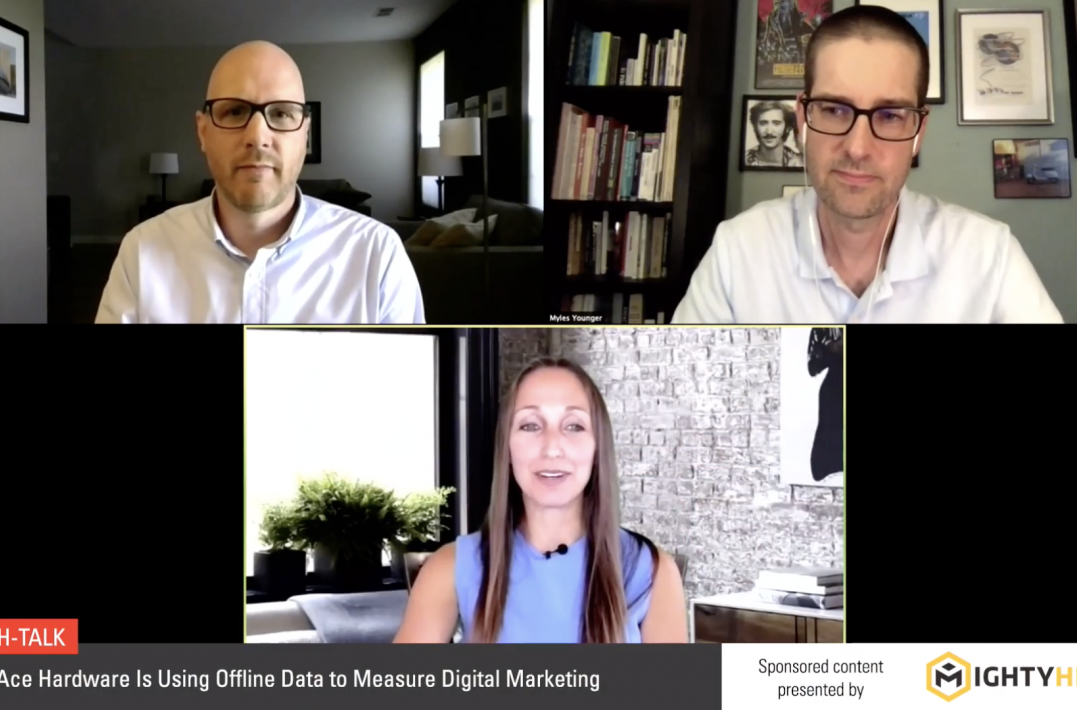 **Scroll down to watch the video**
How Ace Hardware is Using Offline Data to Measure its Digital Marketing
A recent Google report titled "How Consumers Solve Their Needs in the Moment," cited 76% of people who search for something nearby on their smartphone visit a related business within a day. And 28% of those searches result in a purchase. "That's significant," said Mark Lowe, Director of Digital Marketing at Ace Hardware. "So it is critical for us to have the [online customer experience] be as helpful as possible."
Lowe is a seasoned digital marketer and on August 4, he provided a glimpse into how Ace Hardware is adjusting to shifting consumer habits during an eMarketer "Tech Talk" webinar titled "How Ace Hardware is Using Offline Data to Measure Digital Marketing." Along with Myles Younger, Senior Director of Marketing MightyHive, the two discussed how he balances nationwide digital trends with in-store buying at the retail level.
Ace Hardware generates a significant amount of first-party data from its website and its stores. By partnering with MightyHive, they reimagined ways for online and offline data to inform each other. "That means a very pure approach to data since many data sources need talk to each other," explained Jack Pace, Project Lead at MightyHive. "Offline data from the store, online data from the site and app, franchisee sales data, manufacturer data from the thousands of SKUs carried throughout the chain -- each store is different."
Lowe is excited by the possibilities. "We are getting good insight into how many people are going into the store to pick up their online orders as well as the attachment sales when they are making their pickup," explained Lowe. "And we are really leveraging several tools such as Google store visits and store sales direct from Google to connect the dots and understand the impact across all channels."
With 4500 retail locations, a robust online presence, and thousands of SKUs, Ace Hardware had a unique challenge with its data but the efforts are paying off. "As data-driven marketers, we really want the same level of precision that we have with our online measurement with our offline," explained Lowe. "There is going to be a certain level of extrapolation but it's all about getting to the point where you can make actionable business decisions."
In this eMarketer "Tech Talk" webinar you will learn about:
The Ace Hardware digital marketing tech stack

Successes, opportunities, and challenges in measuring the offline impact of digital campaigns

The role web UX can play in collecting and growing first-party data
FILL OUT THE FORM TO WATCH THE eMARKETER WEBINAR: "HOW ACE HARDWARE IS USING OFFLINE DATA TO MEASURE DIGITAL MARKETING"
CONTACT MIGHTYHIVE
/contact-us
888-727-9742
394 Pacific Avenue, Floor 5
San Francisco, CA 94111