MightyHive Welcomes the Raccoon Group, the Most-Awarded Digital Agency Team in Latin America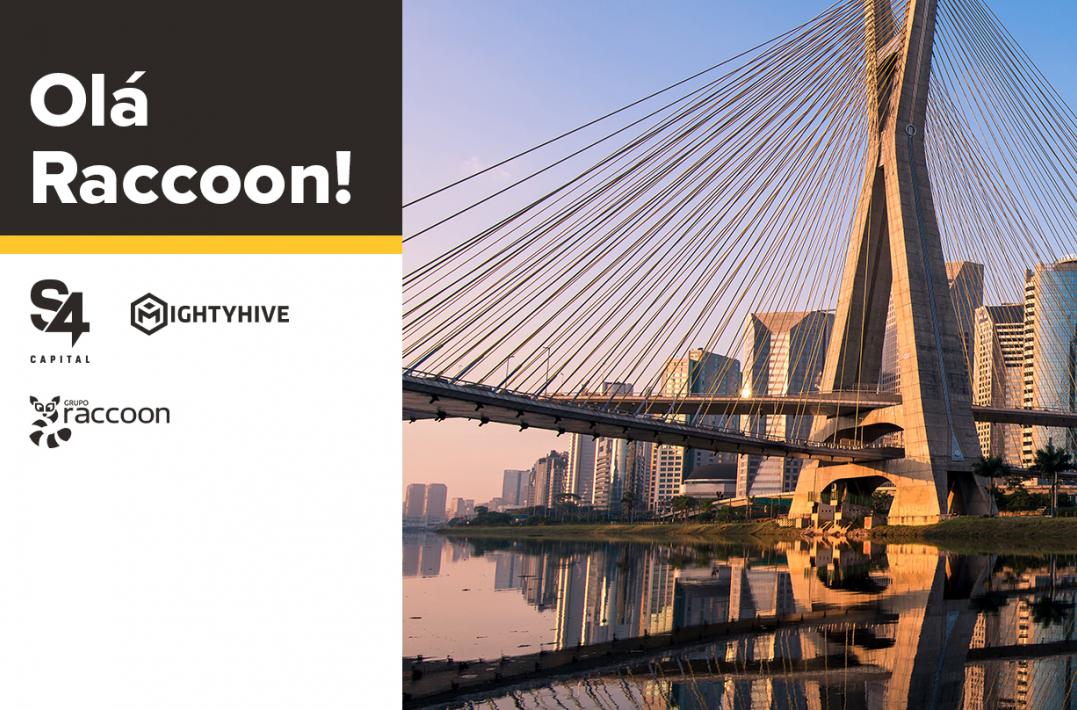 We are thrilled to announce that Raccoon, the most-awarded performance marketing agency in Latin America, has joined MightyHive.
Founded in 2013 by two ex-Googlers, André Palis and Marco Túlio Kehdi, Raccoon specializes in digital paid media (search, social, and commerce media), inbound marketing (search engine optimization and conversion rate optimization), and analytics services. With a broad client base including Natura, 99apps, XP Inc., Google, Nubank, C&A, Grupo Big and Yduqs, the Raccoon Group comprises over 450 digital media specialists, engineers, mathematicians, statisticians, and programmers.

Leading Digital Solutions, Backed by Top Performance Marketing Talent
The merger will deepen MightyHive's data and digital media practice with a passionate team of award-winning performance marketing experts. Recognized as Microsoft Agency of the Year, Google Best Agency in the Americas, Google Premier Partner Award Winner (three years in a row!) and more, one of Raccoon's greatest assets is its people.
The Raccoon Group is made up of three agencies: Raccoon Digital Marketing, ROCKY Digital Marketing and Calina Digital Marketing. These agencies are led by Andre Palis, Founder & CEO, Raccoon Digital Marketing; Marco Túlio Kehdi, Founder, COO & HR Director, Raccoon Digital Marketing; Leonardo Lima, Managing Partner, Raccoon Digital Marketing; Daniela Gebara, Partner and Commercial Director, ROCKY; Luiz Fernando Ruocco, Partner and Director of Operations, ROCKY; Daniel Palis, CEO, Calina Digital Marketing; and Bruno Melo, Partner and Director of Operations, Calina Digital Marketing.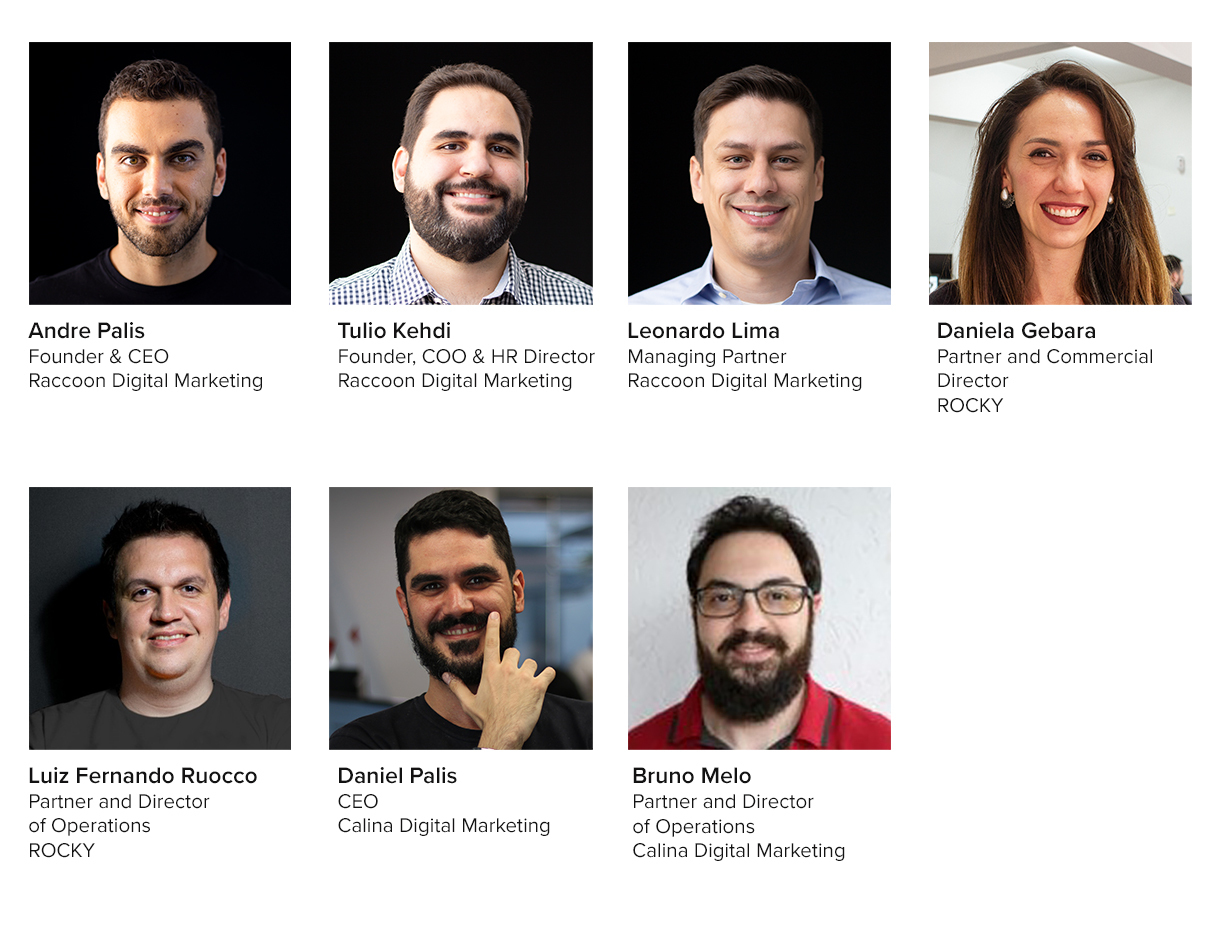 Not only will Raccoon equip MightyHive teams with more resources to help clients grow and thrive around the globe, the merger also reinforces S4Capital's people-driven mindset and obsession with training, growing, and nurturing top-tier talent.
"At Raccoon, we're driven by our values; most importantly we value our teams and strive to build a workplace that's inclusive, fun, and offers plenty of opportunities for people to learn and grow," said CEO Andre Palis.
S4Capital: Bringing Our Clients Closer to Their Customers
Now more than ever, enterprise marketers and retailers are looking for scaled and comprehensive digital solutions that reflect the power of a global brand but with localized talent to understand cultural nuances and preferences. Brazilian brands and global brands who want to reach Brazil's rapidly maturing digital consumer base need a local partner with intimate knowledge of the market and its rich cultural traditions. MightyHive Brazil delivers exceptional programmatic and data talent, bolstered by the outstanding Raccoon team, and backed by the powerful infrastructure offered by S4Capital.
Locally-resourced teams offer added cultural insight to fill gaps that data can't reveal, injecting an element of authenticity into marketing campaigns.
"Old-school decentralization is not scalable… Leveraging data and technology platforms is the new way to scale local execution and to truly become responsive to local consumer needs."

- Sir Martin Sorrell, Executive Chairman, S4Capital
We are excited to welcome Raccoon to the MightyHive and S4Capital family.
To learn more, contact us.
---
MightyHive dá as boas-vindas ao Grupo Raccoon, a agência mais premiada da América Latina
Temos o prazer de anunciar que a Raccoon, a agência de marketing de performance mais premiada da América Latina, agora faz parte da MightyHive.
Fundada em 2013 por dois ex-funcionários do Google, André Palis e Marco Tulio Kehdi, a empresa é especializada em três tipos de serviços: Mídia Digital (busca, canais sociais e de e-commerce), Marketing Inbound (busca automatizada e optimização das taxas de conversão), e TI/Business Intelligence (análise de dados). Com uma base sólida de clientes que incluem Natura, 99apps, XP Inc., Google, Nubank, C&A, Grupo Big e Yduqs, entre outros, a Raccoon compreende mais de 450 especialistas em mídia digital, engenheiros, matemáticos, estatísticos e programadores.

Soluções digitais líderes, apoiadas por talentos de marketing de alto performance
A equipe da Raccoon irá intensificar a prática de dados e mídia digital da MightyHive com uma equipe premiada de especialistas apaixonados por marketing de performance. Entre os reconhecimentos recebidos pelo grupo está o de Agência do Ano pela Microsoft, Melhor Agência do Google nas Américas, e vencedor do Prêmio Google Premier Partner por três anos consecutivos. Entretanto,  um dos maiores ativos da Raccoon é o seu time de colaboradores. 
O Grupo Raccoon é composto por três agências: Raccoon Digital Marketing, ROCKY Digital Marketing e Calina Digital Marketing. Essas agências são lideradas por Andre Palis, Co-Fundador e CEO, Raccoon Digital Marketing; Marco Túlio Kehdi, Co-Fundador, COO e Diretor de RH da Raccoon Digital Marketing; Leonardo Lima, Sócio Diretor da Raccoon Digital Marketing; Daniela Gebara, Sócia e Diretora Comercial da ROCKY; Luiz Fernando Ruocco, Sócio e Diretor de Operações da ROCKY; Daniel Palis, CEO da Calina Digital Marketing; e Bruno Melo, Sócio e Diretor de  Operações da Calina Digital Marketing.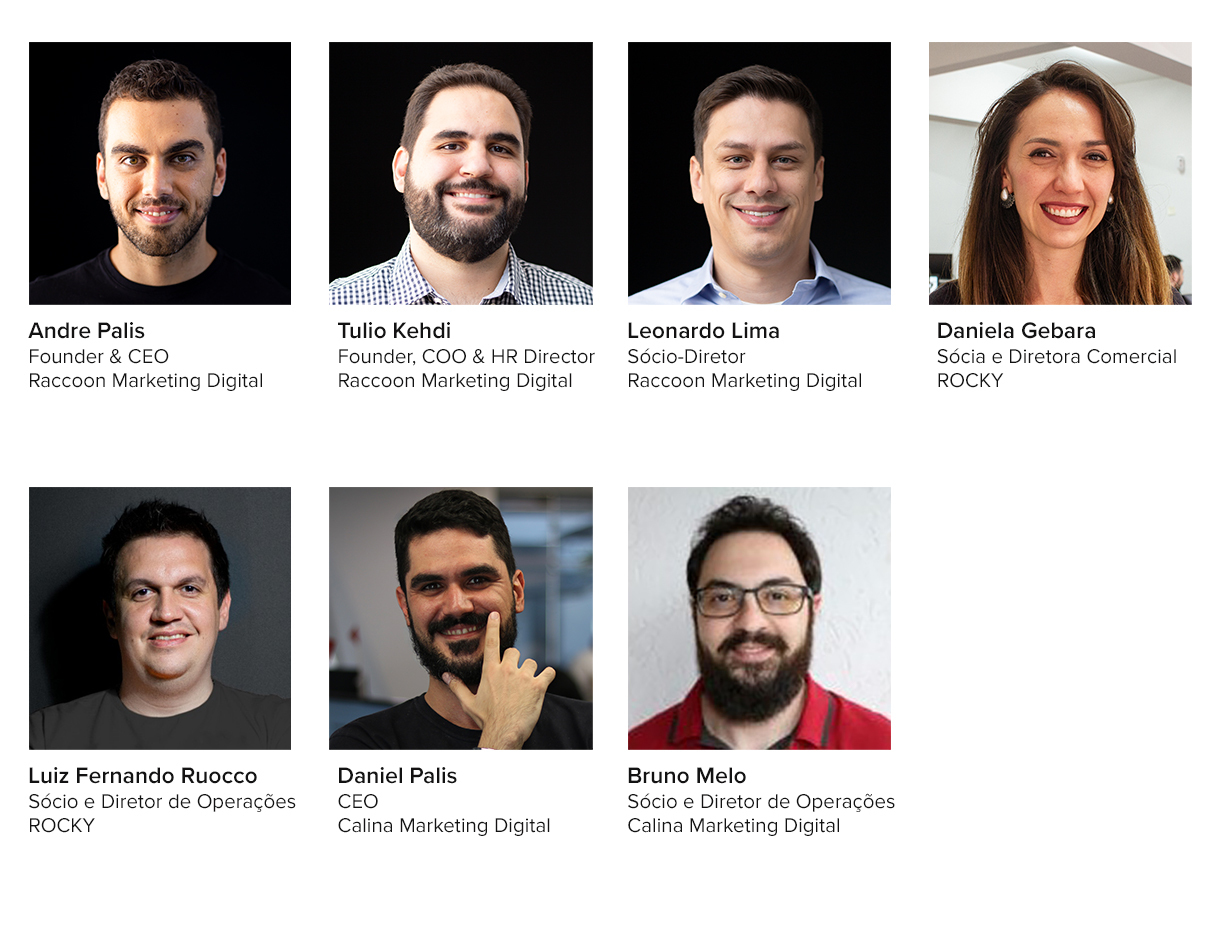 A Raccoon não apenas irá fortalecer as equipes da MightyHive com mais recursos para ajudar os clientes a crescerem e prosperarem em todo o mundo, como também reforça a mentalidade voltada para as pessoas da S4 Capital e sua obsessão por treinar, crescer e nutrir talentos de primeira linha.
"Na Raccoon, somos movidos por nossos valores; o mais importante é que reconhecemos nossas equipes e nos esforçamos para construir um local de trabalho que seja inclusivo, divertido e ofereça muitas oportunidades para as pessoas aprenderem e crescerem," disse o CEO André Palis.
S4Capital: Aproximando nossos clientes dos seus consumidores
Agora, mais do que nunca, os profissionais de marketing e varejistas estão em busca de soluções digitais abrangentes e em escala que reflitam o poder de uma marca global, mas com talentos localizados para compreender nuances e preferências culturais. Marcas brasileiras e marcas globais que desejam alcançar a base de consumidores digitais do Brasil, que amadurece rapidamente, precisam de um parceiro local com conhecimento íntimo do mercado e suas ricas tradições culturais. A MightyHive Brasil oferece excepcional talento programático e de dados, apoiado pela excelente equipe Raccoon e com o suporte da poderosa infraestrutura oferecida pela S4Capital.
Equipes com recursos locais oferecem uma visão cultural adicional que preenche lacunas que os dados não podem revelar, injetando um elemento de autenticidade nas campanhas de marketing.
"A descentralização da antiga forma de fazer publicidade não é escalonável ... Alavancar dados e plataformas de tecnologia é a nova maneira de escalar a execução local e realmente se tornar responsivo às necessidades locais do consumidor."

- Sir Martin Sorrell, Presidente Executivo, S4Capital
Estamos entusiasmados em dar as boas-vindas à Raccoon na família MightyHive e S4Capital.
Para saber mais, entre em contato conosco.
CONTACT MIGHTYHIVE
/contact-us
888-727-9742
394 Pacific Avenue, Floor 5
San Francisco, CA 94111