Case Study: MightyHive Drives Conversions for Auto Agency Intice®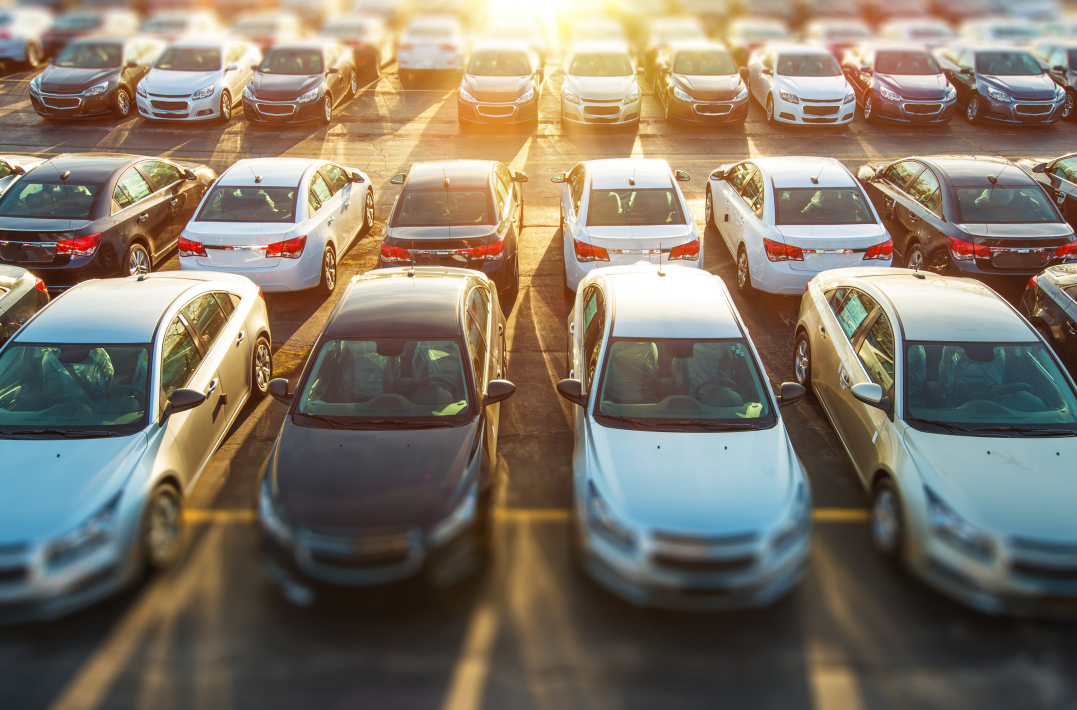 "Ultimately, this experiment with Optimize 360 helped us enhance the customer journey. The results will act as a catalyst to implement similar designs on other dealership websites. And we'll be able to continuously improve upon those results in a way that we simply could not have done previously."

-David Farmer, CEO, Intice
Testing and optimization is an important part of any marketing strategy, but many marketers and agencies struggle to establish successful testing and optimization strategies. When Intice approached MightyHive for help optimizing their visitor engagement tool, Leadmaker, MightyHive worked to identify the right variables for testing with Google Optimize 360. Using Google Optimize 360 and drawing on MightyHive's A/B testing experience,conversions increased 138% in just 18 days.

Intice is a digital agency that specializes in auto dealership marketing. Intice helps their dealership clients develop their digital presence and improve lead generation through a series of owned web engagement tools, including Leadmaker. Leadmaker is a pop-up alert that offers an incentive to visitors in exchange for filling out some information about their purchase intent as they enter or exit the dealership's website.

Once MightyHive evaluated the Leadmaker architecture to determine variants for testing. MightyHive determined that there were color and text variations that could be tested on the pop-up. MightyHive created a handful of variants, which they tested over a period for 18 days.
After the test period, Intice and MightyHive calculated the results and the winning variation delivered a 138% increase in conversions. Additionally, Intice saw an increase in overall goal conversions and a decrease in the bounce rate. With the success of the first optimization campaign, Intice wants to apply MightyHive's expertise to their other marketing products for better optimization. Intice is now ready to drive even more value for their clients and increase the success of their campaigns.
Want to see the full results of our Optimize 360 case study with Intice? Read the full case studyhere. Ready to start optimizing your website with MightyHive? Pleasecontact us.
MIGHTYHIVE DRIVES CONVERSIONS
FOR AUTO AGENCY INTICE
(click to read the full case study)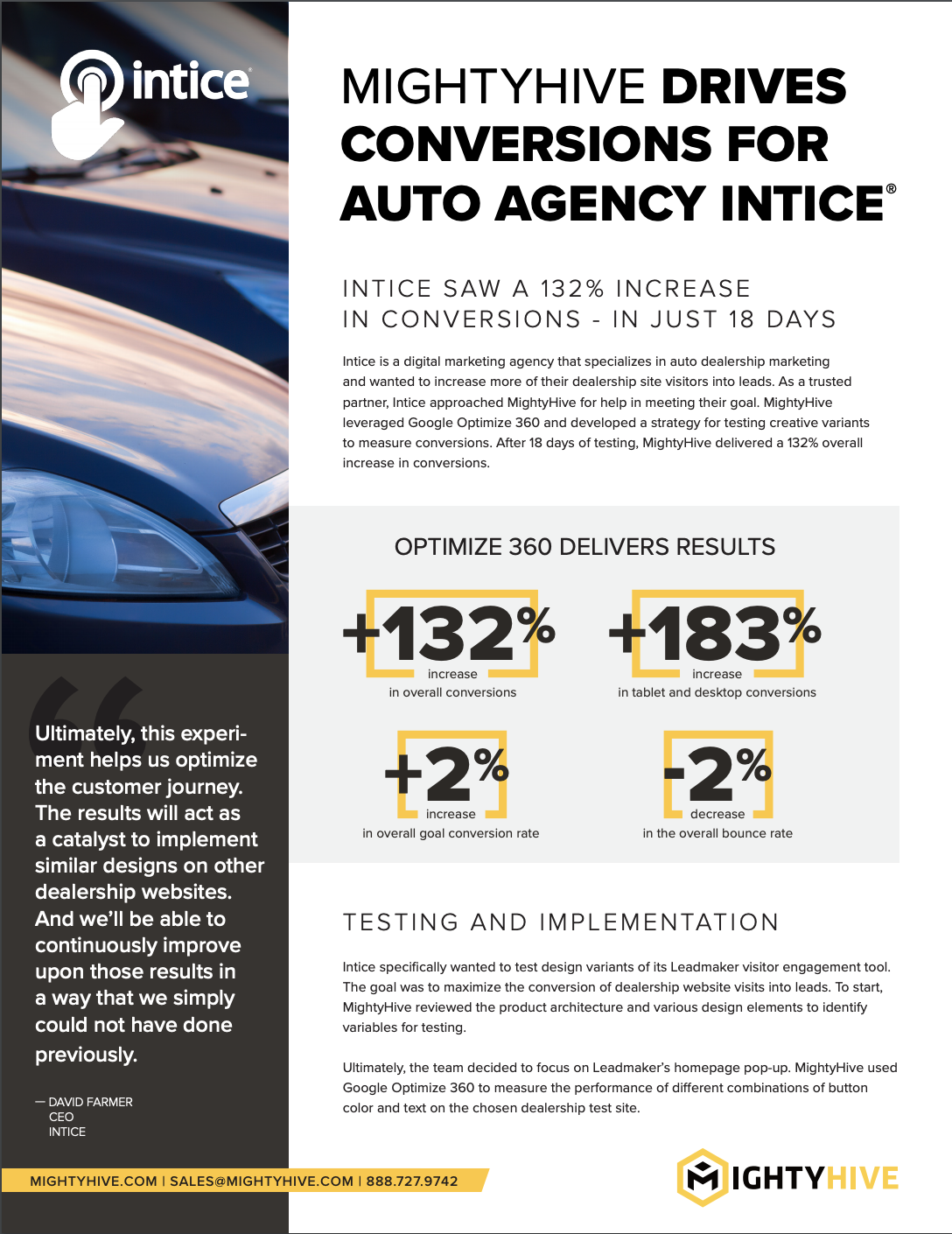 CONTACT MIGHTYHIVE
/contact-us
888-727-9742
394 Pacific Avenue, Floor 5
San Francisco, CA 94111