Get Ready for the Data-Confident Marketer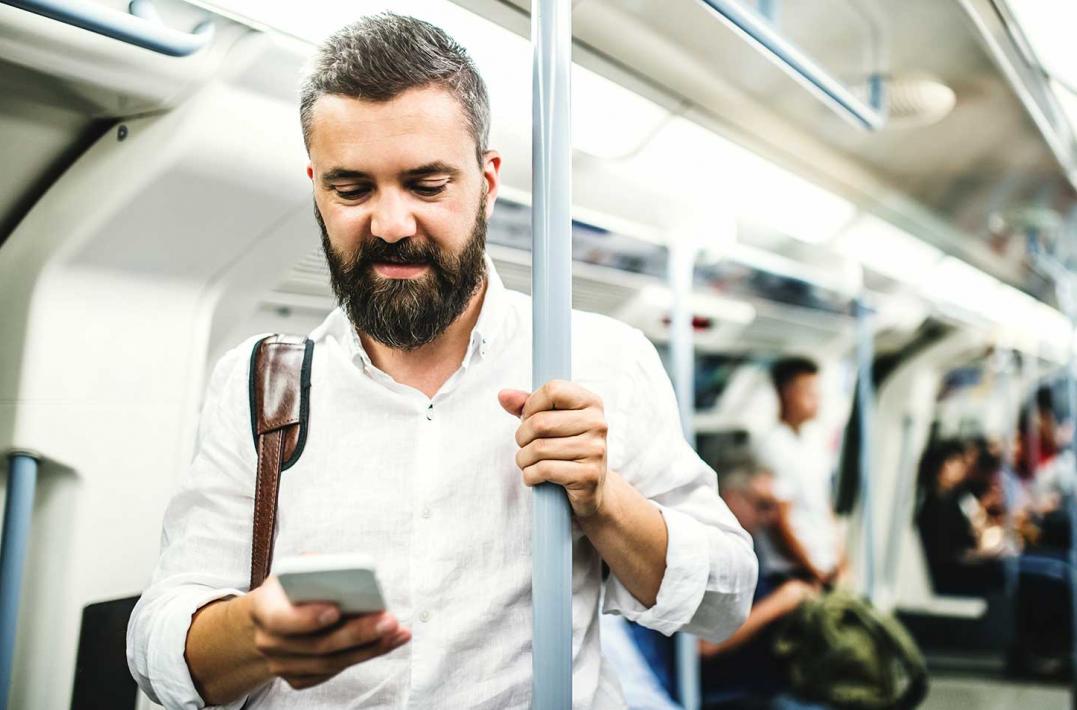 As first-party data takes on "strategic asset" status, brands are engaged in high-stakes jockeying to decide who will take the First-Party Data High Ground. Will the outcome hinge on company size? Speed and agility? Technology? Agencies and solutions partners?
The jury is still out, but new research on first-party data from MightyHive sheds some light on those marketers that feel they're pulling ahead of the pack. MightyHive partnered with Advertiser Perceptions, surveying 200 brand marketers and conducting five in-depth marketer interviews to attitudes, goals, and expectations around first-party data (timelines, ROI, ease of access, etc).
Interesting Patterns in the Data
When we crunched the numbers from the survey data, we saw some interesting lines get drawn between marketers. Not only were some marketers more confident in their timelines and expected ROI, but these "data-confident" marketers exhibited clearly different characteristics than their less-confident counterparts. Our research found that data-confident marketers:
Use a more diverse range of technologies to manage and activate first-party data
Are more likely to use partners such as agencies and consultancies to help unlock first-party data
Put a significantly higher priority on certain first-party data types such as ad serving data and mobile app analytics
What Do Data-Confident Marketers Stand to Gain?
Admittedly, our survey asked marketers to make a self-assessment, so one can't assume that just because some marketers said they expected higher ROI from their first-party data that those marketers will actually achieve higher ROI. But...when you consider that, for example, this higher-ROI cohort also indicated significantly greater adoption across every one of the four different partner types we asked about (Agencies, Management Consultants, Systems Integrators, and Ad Tech Vendors), it gets more difficult to chalk higher ROI expectations up to marketer hubris.
Even our survey responses seemed to reinforce the stakes in advertising's current era of upheaval. When asked what the primary reasons were for using first-party data, these were marketers' top four answers:
Improved performance / ROI
Accuracy / data quality
Lends to more precise targeting
Improved measurement and attribution
Perhaps not coincidentally, those four answers can be rearranged into a loop or cycle:
It is urgently important to understand that that cycle is a positive feedback loop. Meaning that once marketers "crack the code," the feedback loop will kick in and they will amass an ever-larger and richer trove of first-party data that they will do a better job of activating in campaigns and customer funnels that throw off yet more first-party data. We've already seen this happen with DTC brands that have, in a few very short years, sprung from out of nowhere and are giving incumbent brands a run for their money.
Download the Report and Stay Updated
Download "The Data-Confident Marketer" here.
Over the next several weeks, expect more analysis digging deeper into the report. We'll also reveal additional data and insights that were left on the cutting-room floor. So when you register for the report, opt in for email updates, or follow MightyHive on LinkedIn and Twitter.
If you have questions on the report, please email us at data-confident@mightyhive.com. We look forward to hearing from you.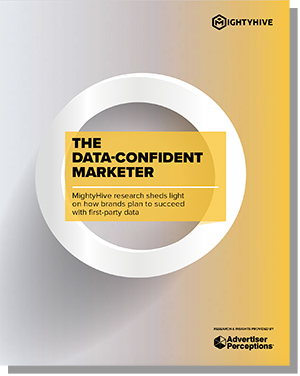 CONTACT MIGHTYHIVE
/contact-us
888-727-9742
394 Pacific Avenue, Floor 5
San Francisco, CA 94111