How Salesforce Journey Builder is Set to Power the Next Generation of Programmatic Advertising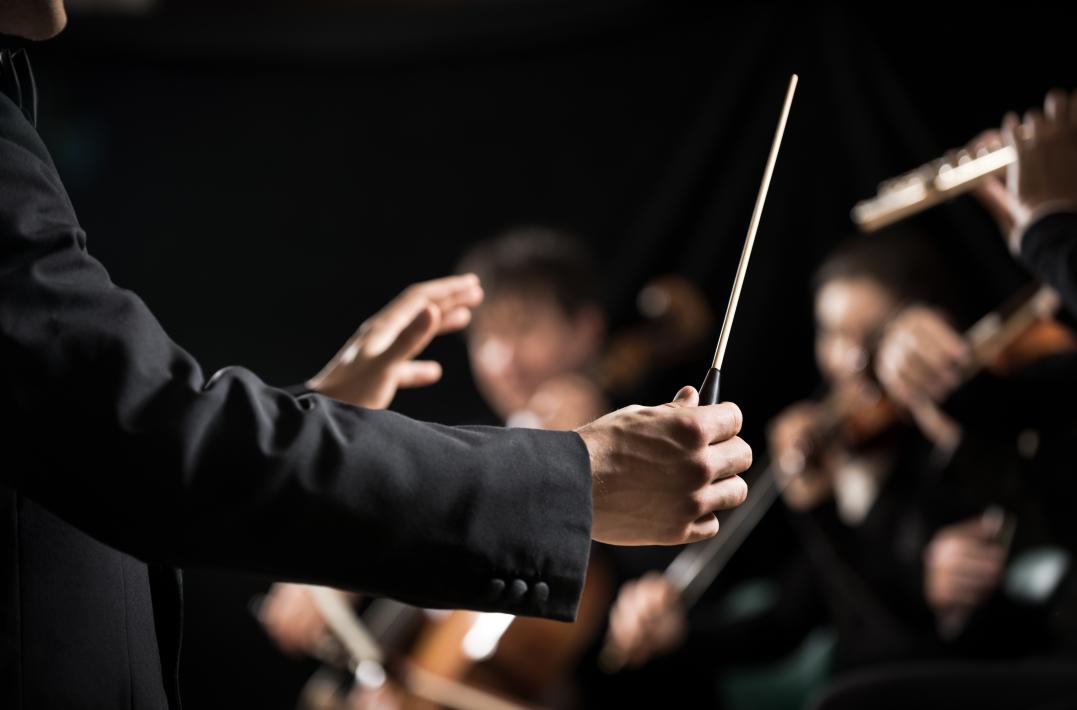 Salesforce and Google, the tech giants joining forces to solve the traditional gap between offline and online customer journeys could have an unexpected impact on the digital advertising industry.
Uniting the Online and Offline Customer Experience
First announced at the end of 2017, the Salesforce and Google global partnership has come to fruition with an enhanced integration between Google Marketing Platform and standard connectors for Google Analytics 360. One of its greatest benefits is making online behavior and insight data available across Salesforce Sales Cloud and Marketing Cloud, enriching traditional CRM customer data (offline) with live (online) metrics.

Simultaneously, Salesforce has been advancing Journey Builder, the customer engagement tool that is central to its Marketing Cloud package. The result is a powerful, robust tool capable of delivering responsive and highly personalized data-driven automated campaigns.
Composing a Symphony of Data
Think of Journey Builder as an orchestra conductor making sure the musical ensemble is playing perfectly and following the partition. Previously, the conductor was only hearing from one ear (offline data) and adding Google Analytics 360 to the mix let the conductor hear with both ears (online). While performing well before, suddenly the musical ensemble is able to play a much larger repertoire.
In this sense, the integration between Google Analytics 360 and Salesforce gives marketers a more complete view of their customer data, with Journey Builder enabling a path for improved engagement.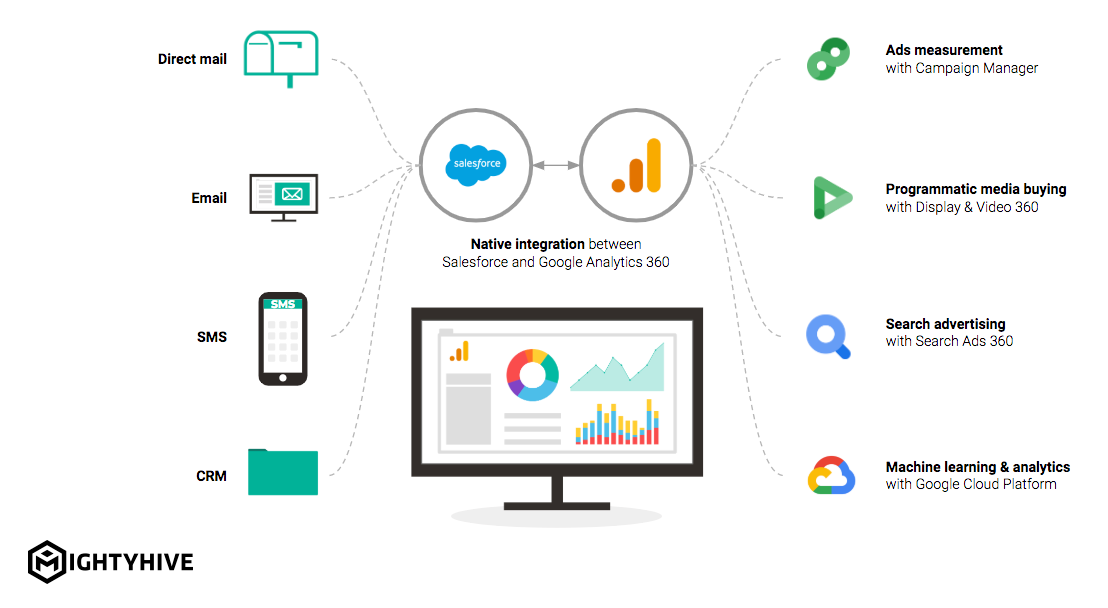 As Google and Salesforce describe it, it's a match made in marketing heaven. This match has also created additional benefits for marketers looking to upgrade their technology but wanting to balance their needs against those of their organization. This results in alignment between the goals of the CMO and CIO. The CMO benefits from a powerful actionable tool mapped on the entire B2C customer journey and provides the CIO a cost-efficient alternative to custom integration and implementation.
Salesforce and Google Marketing Platform Today
Marketers today have the ability to view Google Analytics data within Marketing Cloud, associating those site usage goals and e-commerce data points to email metrics.
In the latest release, Marketing Cloud includes improvements to its Google Analytics 360 connector allowing marketers to capture online behavior by linking to Google Analytics 360 audience activation. Using unique IDs shared between the two solutions, it allows marketers "to build audiences based on Google Analytics data for web and mobile app activity, email engagement, and offline behavior."
Capturing online customer behavior and activities allows marketers to trigger automated, personalized journeys through the Marketing Cloud engagement channels via Journey Builder.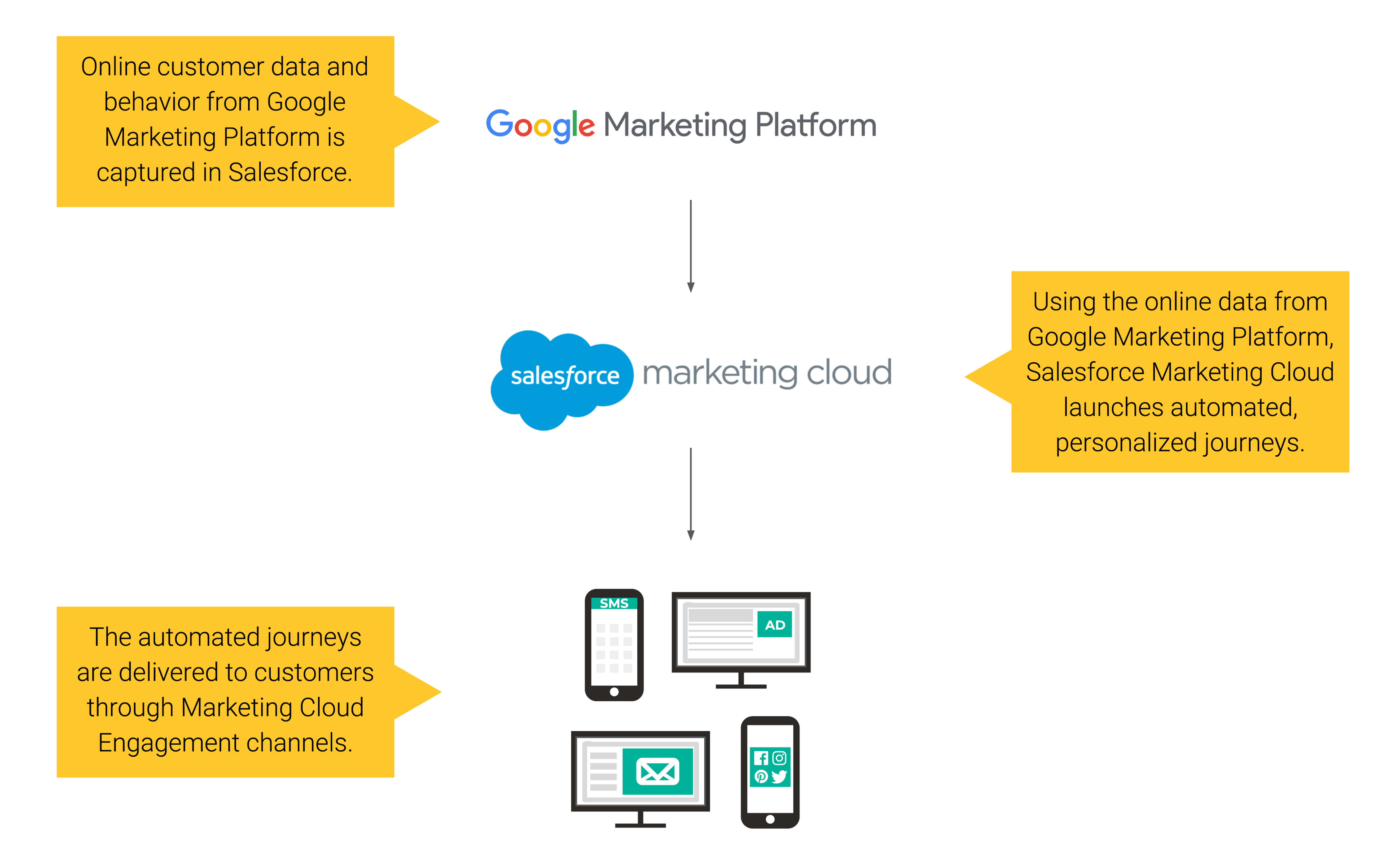 While the latest release is packed with new features, it's hard not to see the exciting future ahead of us as the product roadmap is expected to include deeper links with the Google Marketing Platform stack including Google Optimize 360, Surveys 360, and Data Studio.
Looking Forward: The Impact on Programmatic Advertising
Journey Builder always seems to have been destined to enter the digital advertising arena. With the goal of fulfilling a marketer's dream of enabling 1:1 marketing, Journey Builder is set to become a valuable tool for helping advertisers streamline and personalize their campaigns in real-time for a better customer experience using online data collected from Google Marketing Platform.

Allowing Journey Builder to connect with the other platforms in the Google Marketing Platform stack such as Campaign Manager or Display & Video 360 would open the gates for even smarter and more efficient programmatic ad buying.
The integrated ecosystem will ultimately encourage and help facilitate brands who are thinking of bringing their digital advertising in-house. With the hyper-targeted audiences activated via Marketing Cloud, marketers will also be able to drive overall acquisition costs down, making the business case for in-housing their digital advertising more compelling.
MightyHive is a leading partner for brands looking to integrate Google Marketing Platform and Salesforce. With a focus on uniting media and analytics, we help our clients own their analytics and insights to inform a data-driven campaign strategy.
To learn more about how MightyHive can help you activate a unified data and media strategy with Google Marketing Platform and Salesforce, please contact us.
CONTACT MIGHTYHIVE
/contact-us
888-727-9742
394 Pacific Avenue, Floor 5
San Francisco, CA 94111