Marketers Looking To Go In-House Must Evaluate Where They Fall on the Spectrum of Control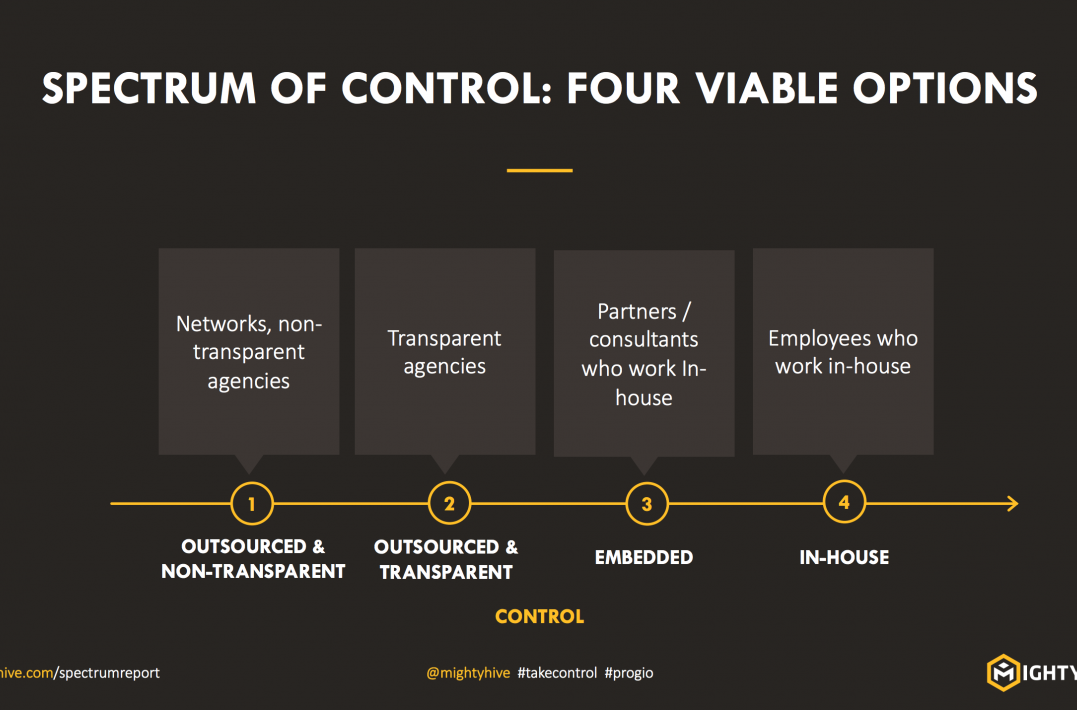 "Digital transformation doesn't happen overnight - you have to make an in-housing plan based on your goals and go step by step."

- Pete Kim, CEO, MightyHive
In-Housing: From Trend to Solution
The ANA recently conducted a survey of their members asking about their in-housing plans. The results were compiled into a report, which revealed that 78% of marketers have some kind of in-house agency. Just five years ago, only 58% of marketers had these insourced resources. Research suggests that these numbers may be low, as many brands are hesitant to reveal their strategy by disclosing their plans.
There has been a trend towards increasing in-house capabilities over the last five years as marketers look to take more ownership of their data and digital strategy. With brands likeGlaxoSmithKline, Bayer, and Uber announcing that they are taking programmatic in-house, it's a trend that's quickly gaining widespread adoption. With greater transparency, control, and cost efficiencies on the table, in-housing is an appealing solution for enterprise marketers who are under pressure to deliver results while simultaneously reducing costs.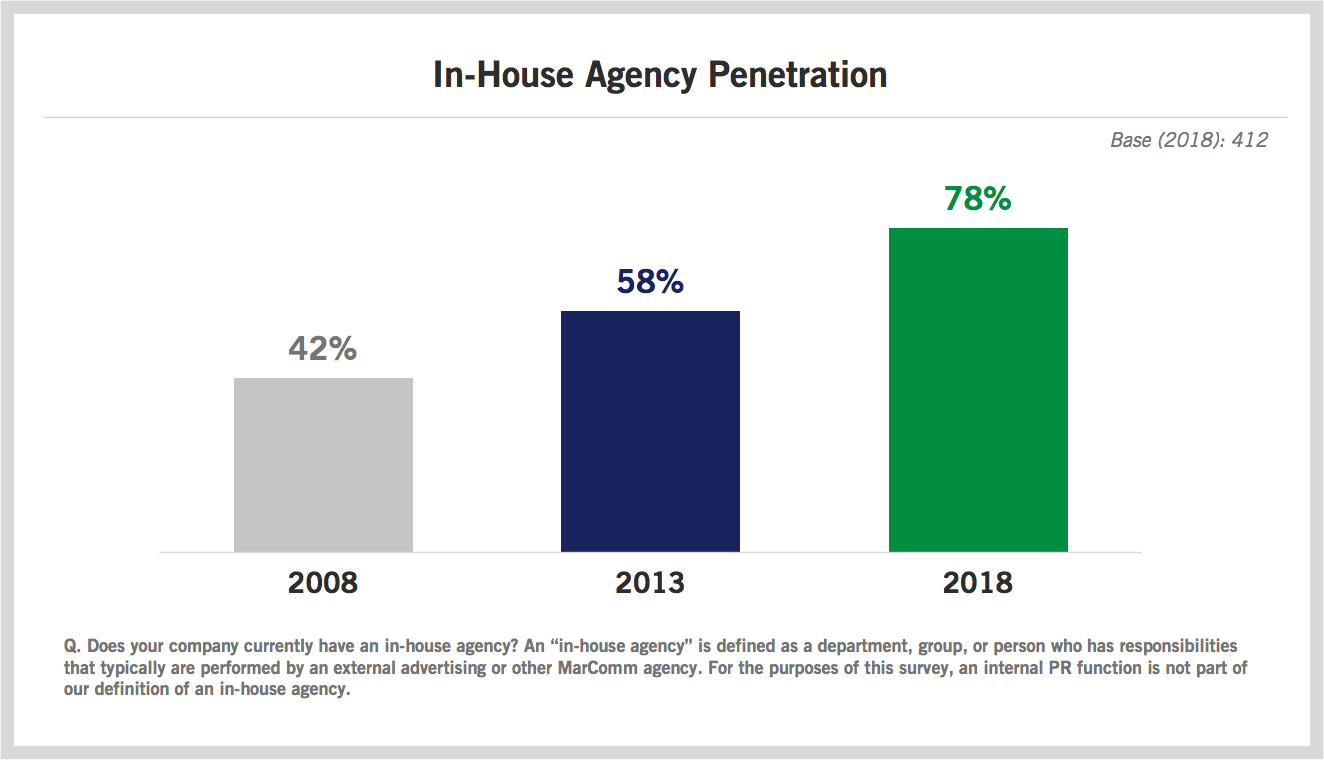 Driving Value With In-Housing
While there are benefits to be gained from in-housing, there are also considerations that marketers should evaluate when thinking about moving forward with an in-housing strategy. Taking any of your media or marketing in-house is not a binary decision, there is a full spectrum comprised of different levels of control.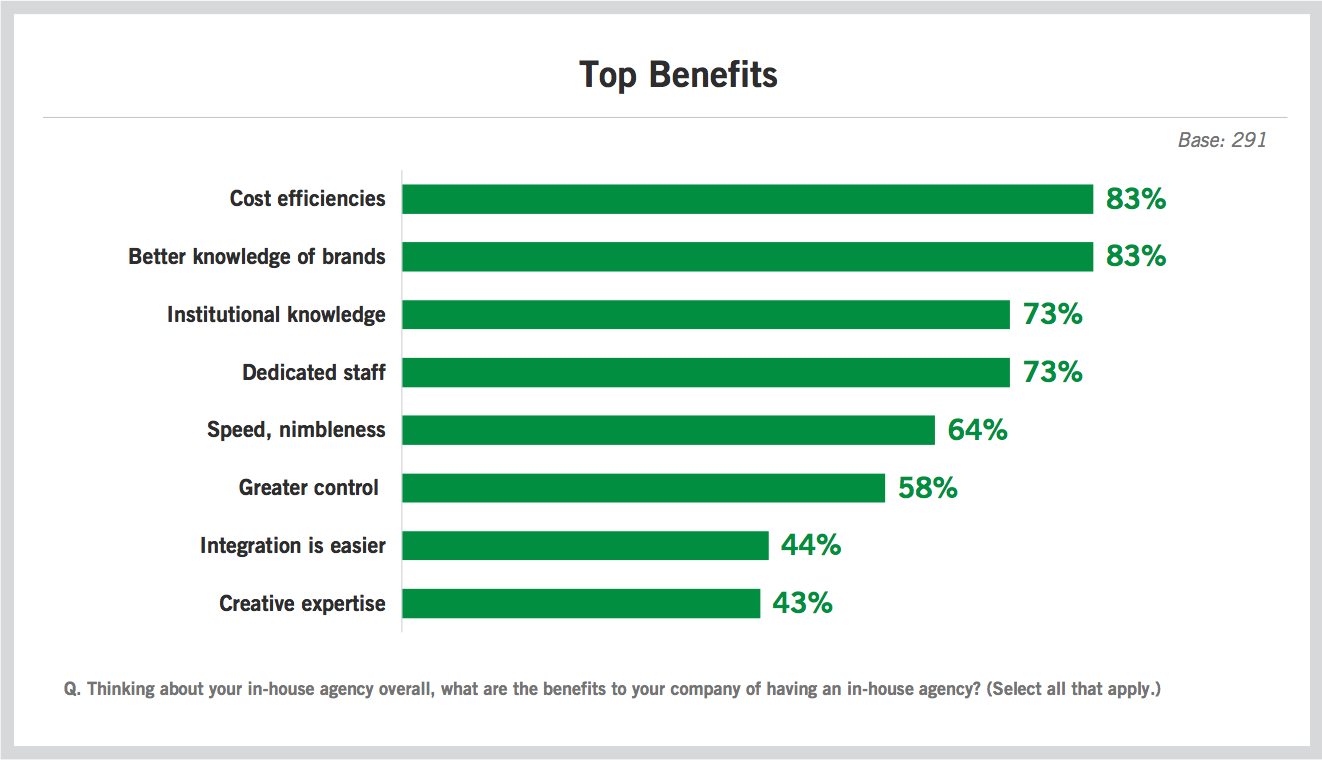 The Spectrum of Control
As MightyHive CEO, Pete Kim, presented on stage at AdExchanger's Programmatic I/O in October, there is not a one size fits all approach for digital transformation. Individual organizations need to evaluate their capabilities to determine the right mix of in-housing and outsourcing that aligns with their goals and resources.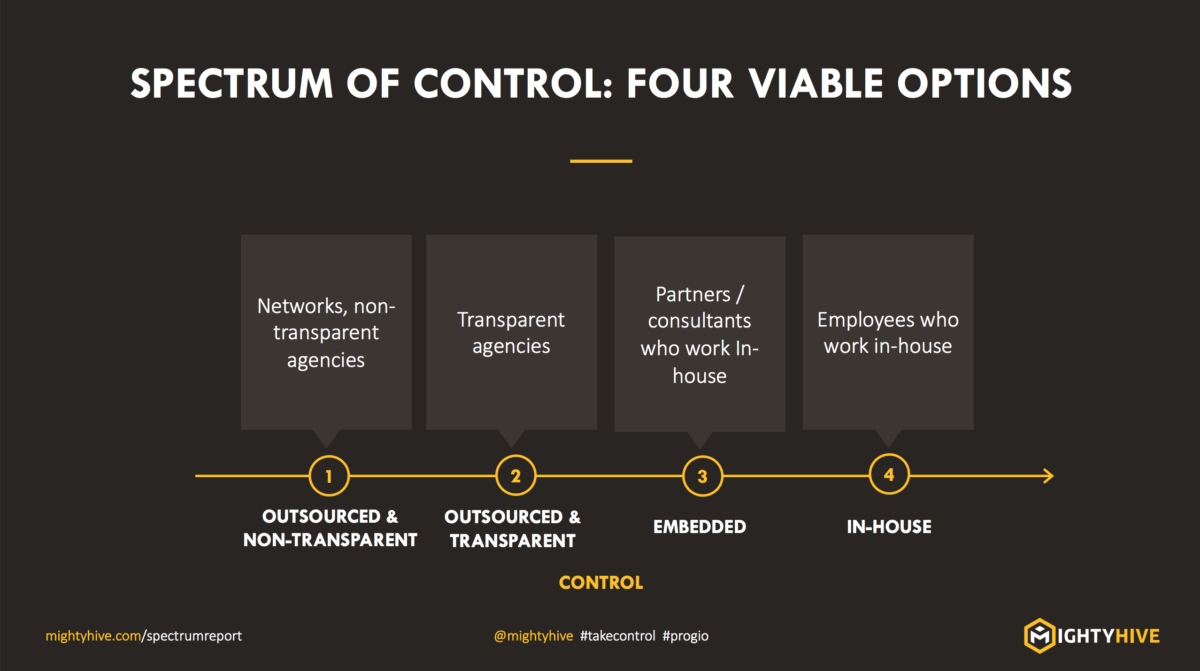 There are multiple approaches to successfully and effectively execute any solution along the spectrum. However, each and every solution takes time to execute on — transformation doesn't (and can't) happen overnight.
Watch Pete Kim's full "Spectrum of Control" presentation to learn five ways you can get started with in-housing. 
CONTACT MIGHTYHIVE
/contact-us
888-727-9742
394 Pacific Avenue, Floor 5
San Francisco, CA 94111