MightyGuide: Stockholm With Marcus Sundvall, Sales Director, Nordics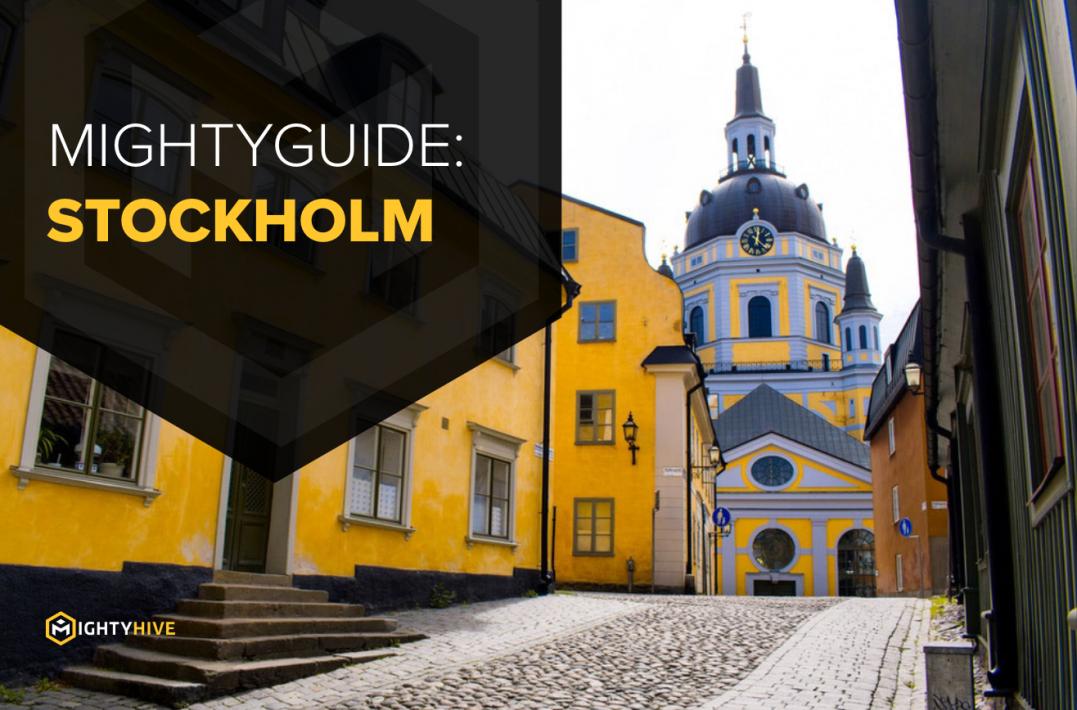 MightyHive recently announced our expansion into the Nordic market, with the opening of MightyHive Sweden—headquartered in Stockholm.
Our Nordic sales team is lead by the experienced digital leader, Marcus Sundvall. Marcus will work alongside our Nordics Account Manager, Andreas Gimmerborn. We are very excited to welcome both Marcus and Andreas to the MightyHive team.
We wanted to get to know Marcus and Stockholm a little better, so we asked him a few questions about his favorite places in Stockholm and what makes it such a special place to live and work.
Check out the interactive map at the end of this post for more information on each of Marcus' recommendations.
Q: What brought you to MightyHive?
There are a few things that brought me the MightyHive. I received a recommendation from a MightyHive partner to check you out. I also had heard some buzz about MightyHive and wanted to learn more.
"When I met the team, I was truly impressed by the deep expertise of everyone in the company. It also helped that everyone at MightyHive is so friendly!"
I believe there is a gap in the Nordic programmatic market that MightyHive is well positioned to fill. With the number of multinational corporations headquartered in Stockholm, it's a huge advantage to work with a partner like MightyHive that has standardized services and offerings globally.
Q: What's your favorite part of working in Stockholm?
I really love the environment in the city — It's just the right size, neither too small nor too big. Unlike most cities, Stockholm has a lot of parks and water so it's a very green city.
There is a unique mix of multinational corporations and start-ups, so it's a very exciting city to work in. It also challenges everyone in Stockholm to constantly be striving to improve themselves - I guess you could say we're a city of overachievers!
Q: What are your favorite restaurants in Stockholm?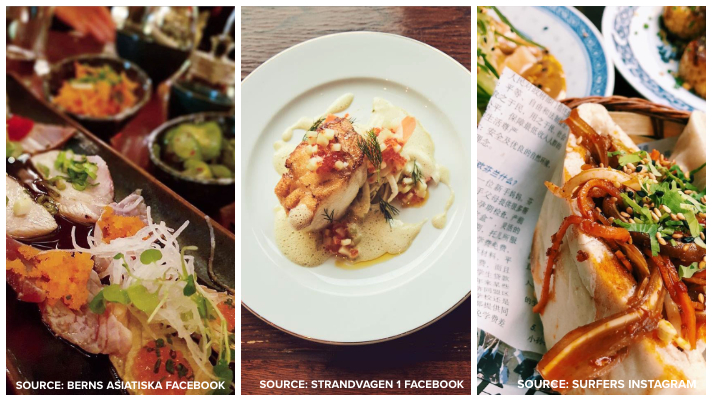 I love all the different varieties of Asian food. Stockholm has a lot of really great Asian restaurants, but my favorite is Berns Asiatiska. It's right in the center of town and they offer a wide variety of different regional dishes. You tell your waiter your preferences and suddenly all these different fantastic dishes appear. You never know what you're going to get, but everything is great and you'll enjoy every bite.
There is also an amazing Sichuan restaurant called Surfers that serves delicious, spicy food alongside inventive drinks like apple pie—which actually tastes like apple pie! The wait staff are very knowledgeable and will sit down with you to walk through the menu and make recommendations.
For a nice night out, I also enjoy Strandvägen 1. It's located next to Dramaten, the most famous theater in Sweden and in a very posh part of town. The menu is bistro style with a selection of great food and drinks. They also have a rotation of artists who perform on their small stage at night, which makes a nice experience. Plus, it's a great place for people-watching—you just might catch a few Swedish celebrities while you are there.
Q: Favorite cultural activities?
I have two small(ish) children which doesn't always allow for too much time enjoying Stockholm's cultural scene. The one I miss the most is being able to go to the movie theatre and enjoying that full experience—candy, popcorn, and all.
That being said, there are certainly a lot of great cultural activities for small children and we all enjoy being able to take advantage of the green space in Stockholm when the weather is nice.
Q: What are some of your favorite off the beaten path activities?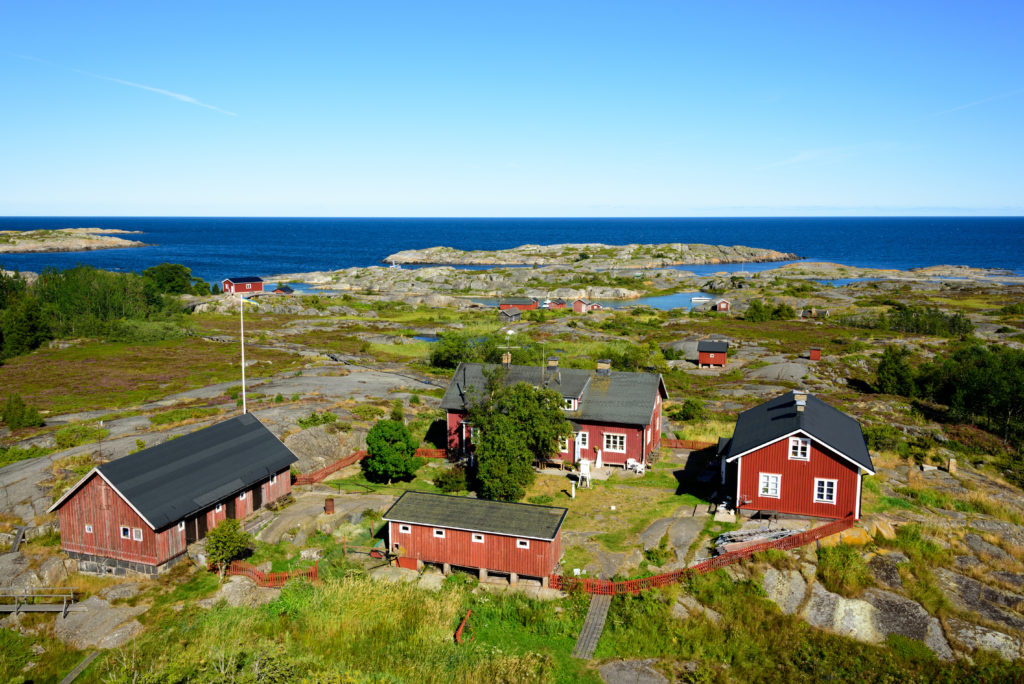 I don't know if this counts as "off the beaten path" but I really love to ride the old steamboats to the archipelago, getting off on an island and finding a small restaurant with a view, having some food and watching the kids play around—that is true quality of life!
Q: Where are the best places for a great cup of coffee (or tea)?
When I lived in town, there was a cafe just outside my house that was run by three New Zealanders. They've split up across different shops, but no matter where they are there will be good coffee. You'll be able to find great coffee at Snickarbacken 7, GULD, and Kafé Orion.
In general, the coffee scene has simply exploded over the last 5-10 years so you will find good coffee pretty much everywhere now.
Q: Finally, what's your favorite neighborhood in Stockholm?
I love Vasastan, I lived there with the family for about 12 years before moving out to the suburbs. Vasastan is known for its large park called Vasaparken, where there is a huge football field that turns into an ice skating rink in winter and has a big play area for kids.
Vasastan also has a LOT of restaurants, all of the previously mentioned cafés are there, theaters, etc. You will also find many boutiques, shops - pretty much anything you could need is there so it's very convenient.
We are excited to bring MightyHive's solutions to Sweden, Denmark, Norway, and Finland to offer full regional support, helping Nordic marketers take control of their programmatic futures and providing unified Google Marketing Platform Solutions across regions. MightyHive is currently looking for skilled account managers to join this enterprising team. Please visit our careers page to apply.
CONTACT MIGHTYHIVE
/contact-us
888-727-9742
394 Pacific Avenue, Floor 5
San Francisco, CA 94111