MightyHive Has Merged with S4 Capital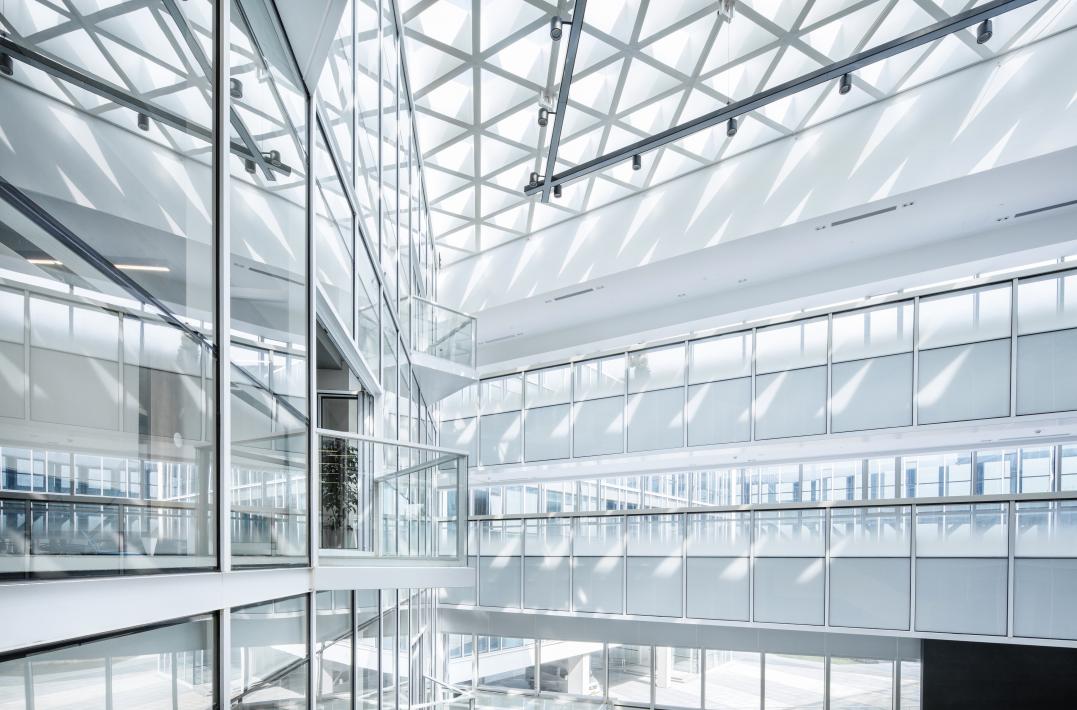 To our clients and partners:

MightyHive is proud to join forces with S4Capital. The merger enables MightyHive to meet rapidly growing demand from clients and expand the opportunities that MightyHive can help our clients unlock. We are particularly excited about the impact this news will have on the global brands and agencies we serve and are pleased to communicate the facts below.
What is S4 Capital?
The mission of S4 Capital is to create a new era, new age digital solution embracing data, content, and technology in an always-on environment for global, multi-national, regional and local clients, and for millennial-driven digital brands. Earlier this year, S4 Capital merged with MediaMonks, a global creative production firm that has produced award-winning creative for clients like Audi, Google, Netflix, and Adidas. The MightyHive is the first entry S4 Capital has made into digital media.
Why Have MightyHive and S4 Capital Merged?
MightyHive is aligned with S4 Capital's mission to create a new-era marketing services firm that focuses on digital content, digital media, and first-party data. As advertising, content, and commerce continue to converge and data plays a central role, our clients will be able to do more through an integrated offering created by the companies that are a part of S4 Capital. The integrated solution will also be amplified by the strength of our partnerships with Google, Amazon, and Facebook. These technology partnerships set the operational heartbeat of the MightyHive business. Additionally, the merger allows us to scale our people development to ensure that MightyHive talent continues to lead the market.
What is the Structure of the Deal?
As a result of the merger, MightyHive is a wholly owned subsidiary of S4 Capital. Pete Kim, MightyHive CEO and Co-Founder, and Christopher S. Martin, MightyHive COO and Co-Founder, have joined the S4 Capital board of directors and are also remaining in their roles running the day-to-day operations of MightyHive.
What are the Benefits of the Merger for Clients and Partners?
There is a fundamental shift in media today. Consumers can now access content anywhere, at any time, and with greater personalization than ever before. Rising consumer expectations for relevance, coupled with the complexity of the ad tech ecosystem, have left marketers underserved.
MightyHive recognized this change in 2012. But our crucial insight was that while the market produced a proliferation of technologies, the highly skilled talent required to master this new space was lacking.
S4 Capital brings together the pioneers of the new era. Both MightyHive and MediaMonks are regarded as leaders in their respective fields: MediaMonks is one of the most awarded creative production companies in the world; MightyHive is a recognized leader in programmatic digital media buying. With our complementary capabilities, MediaMonks and MightyHive will explore integrated solutions that enhance our ability to service clients in the new media landscape.
As MightyHive develops a combined digital content and media offering with S4 Capital, interested clients will have unique opportunities to help shape these solutions. Otherwise, MightyHive will conduct business as usual, focusing on delivering superior service and solutions.
A Closing Thought
We are excited about the opportunities ahead, but for now, you can expect business as usual. MightyHive is still on the same mission of digital marketing transformation we've been on since our founding. The company's leadership will remain involved in the day-to-day operations of the company, and our services and approach are not changing.
As we mark this milestone in our shared history, please know the team at MightyHive is proud to join forces with S4 Capital and MediaMonks because of one reason -- it allows us to serve you, our clients and partners, in a way that was impossible in the past and will drive the future. We extend a heartfelt thank you to our clients, partners, investors, and our advisors, Petsky Prunier Securities who served as exclusive financial advisor and Cooley LLP who served as legal advisor to MightyHive on the transaction.
Lastly, we want to thank our people for being with us on this journey. MightyHive would not be where it is today without you.
Kind Regards,






Pete Kim


Co-founder and CEO

Chris Martin


Co-founder and COO

Lexi Viripaeff


Co-founder and CTO
About S4 Capital plc (Founded 2018)
S4 Capital was created with the objective of building a digital, multi-national business in the advertising and marketing services sector. S4 Capital's mission is to create a new era / new age digital solution embracing data, content, and technology in an always-on environment for global, multi-national, regional and local clients, and for millennial-driven digital brands.
About MightyHive (Founded 2012)
MightyHive is a new breed of media consultancy that partners with global brands and agencies seeking transformative marketing results in a time of significant disruption and opportunity. Recognized as a global leader in advanced marketing and advertising technologies, MightyHive provides consulting and services in the areas of media operations and training, data strategy, and analytics. The company is headquartered in San Francisco, with offices in New York, London, Toronto, Singapore, Stockholm, and Sydney.
MediaMonks (Founded 2001)
MediaMonks is an award-winning international digital creative content and production company. MediaMonks partners with clients across industries and markets to craft amazing work for leading businesses and brands with integrated production capabilities that span the entire creative spectrum, covering anything you could possibly want from a production partner, and probably more.

From creative campaigns and content to bespoke development and design, MediaMonks works above the line and below the fold at the intersection of creativity and technology. MediaMonks operates across teams, time zones and technologies with a team of 900+ Monks. Their work is recognized by advertising and craft awards around the world, with 110 Cannes Lions and 200+ FWAs to date.

Founded in 2001 and rooted in digital, MediaMonks has offices in San Francisco, Los Angeles, New York, Mexico City, Buenos Aires, São Paulo, London, Amsterdam, Stockholm, Dubai, Singapore, and Shanghai.
CONTACT MIGHTYHIVE
/contact-us
888-727-9742
394 Pacific Avenue, Floor 5
San Francisco, CA 94111