MightyHive is thrilled to announce that we were crowned Google Marketing Platform Partner of the Year for Australia and New Zealand (AUNZ). The lovely affair honoured Google partners for their work with clients across the GMP in the AUNZ region. A total of 27 partners certified across a range of GMP products, including Google Analytics and Google Cloud, vied for awards in four categories:
Best Customer Use Case
Most Connected
Loudest Voice / Top Marketer
Partner of the Year ← Winner: MightyHive!  🎉
Big Win for MightyHive!
Rhys Williams, head of Google Marketing Platform (GMP) Australia and New Zealand, kicked off the event with some words about Google's significant growth in the region and the importance of the Google Marketing Platform Partner (GMPP) program. Google then named MightyHive Partner of the Year for "excellence in sales growth, certifications, customer satisfaction, product linkages, and marketing activity."
The Partner of the Year Award, based on Google data instead of formal entry, recognises MightyHive as an "all round partner super star with highest total growth." Other criteria included most product certifications across GMP and Google Cloud, best case studies, or marketing activities that promote GMP, and highest total growth.
The prestigious Partner of the Year award is a true testament to MightyHive's dedication to driving GMP success and ensuring our clients get the best training and implementation across their tech stack.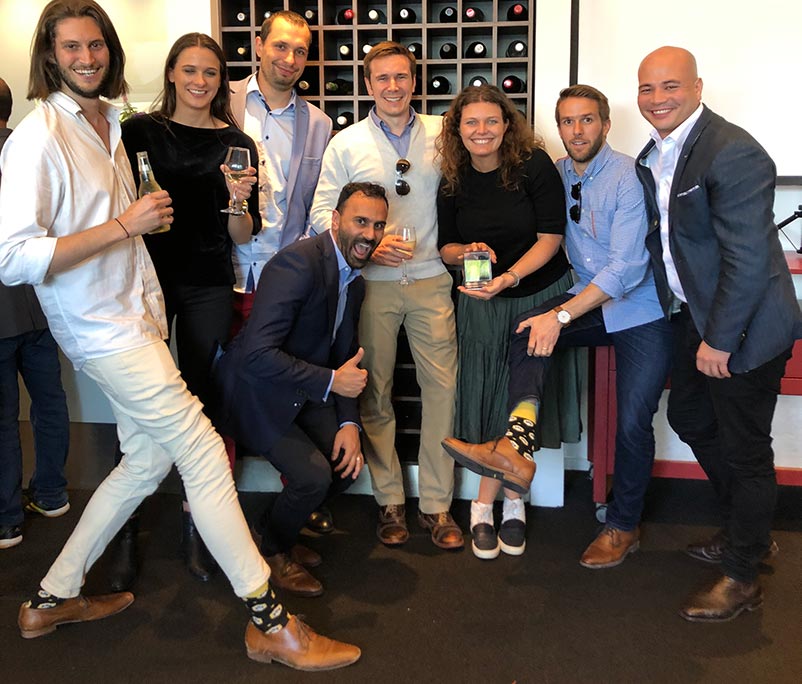 The MightyHive AUNZ team (and our socks) celebrating our big win in Sydney.
But Wait…There's More
In addition to Partner of the Year, MightyHive was given honourable mention in the Loudest Voice/Top Marketer category for our work across internal training at Google and our participation at several events in the AUNZ region. MightyHive's commitment to ongoing training, education, and investment in its team has not gone unnoticed.
Thanks to Google
The MightyHive AUNZ team looks forward to continued excellence in the region and globally. To that end, we're eager to thank the GMP Partnership team for their ongoing commitment to MightyHive's success. Alisa Berry (GMP Partnerships Manager), Angus Beattie (GMP Partner Manager - GA360), Sebastian Henrici (Head of GMPP AUNZ), and Roberta Bocchini (GMP Partnerships Manager) have been invaluable resources to our team.
CONTACT MIGHTYHIVE
/contact-us
888-727-9742
394 Pacific Avenue, Floor 5
San Francisco, CA 94111