Press Release: MightyHive Chosen as Google Marketing Platform Partner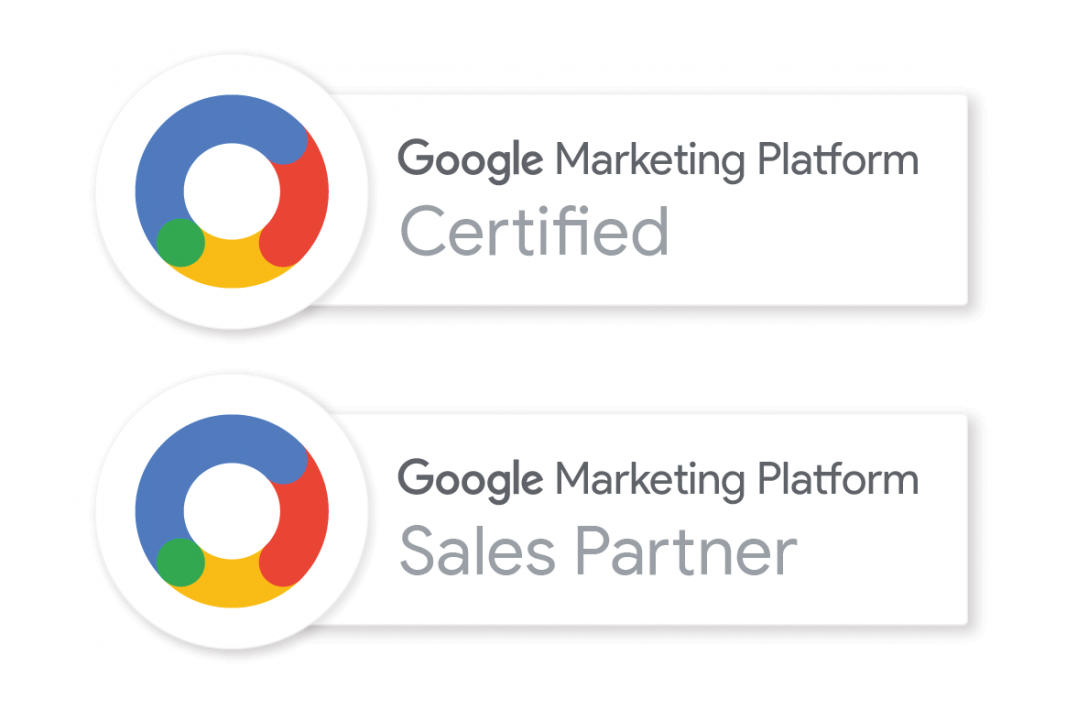 Read the release below or on PR Newswire.
Global, full-stack Sales Partner for enterprise with Google Cloud certification
SAN FRANCISCO, July 3, 2018 /PRNewswire/ -- MightyHive, the premier Programmatic and Analytics Solutions Partner, today announced that it has been selected as a Google Marketing Platform Partner, designated a Sales Partner by Google and has received certification on Google Cloud. MightyHive is the first global, full-stack partner for enterprise on Google's advertising and cloud solutions, making it possible for the Fortune 1000 to create the most value from their enterprise data and execute their full vision with one partner.
A long-term Google partner, MightyHive was already Google's largest DoubleClick Certified Marketing Partner (DCMP) and a leading Google Analytics Certified Partner (GACP) with more than 400 clients running media through its platform. As Google Marketing Platform Partners replaces these two earlier programs, MightyHive takes its best practices, together with its long-standing relationships, and delivers unparalleled expertise across all Google advertising and Cloud solutions. Enterprises interested in consulting services as well as those looking to in-house their programmatic marketing over time will find their needs met with transparency.
"By unifying media and analytics, Google has further heightened the need for a single partner that is capable of completing a comprehensive advertising transformation around a cutting edge technology stack," said Pete Kim, CEO of MightyHive. "As the largest Google Marketing Platform Partner, we are excited by the potential these announcements unlock in our ongoing quest to help marketers take control of their digital futures. We are the only partner an enterprise would need whether they want analytics and consulting expertise or to become programmatically self-sufficient."
MightyHive serves brands internationally including Asana, Dow Jones, Everlane, Hanapin Marketing, The Home Depot Canada, Factual, Mondelez, Nationwide, OpenTable, PANDORA, Sprint, Sephora, TransUnion, The Wall Street Journal and Yamaha.
About MightyHive

MightyHive is a Programmatic and Analytics Solutions Partner combining the capabilities of a consultancy and the media knowledge of an agency with deep expertise in cloud and leading ad tech platforms. Serving enterprise customers and agencies alike, MightyHive services include in-housing consulting, full-service campaign management, and platform implementation, all under one roof and with complete transparency. The company is headquartered in San Francisco with offices in New York, London, Singapore and Sydney.
Jenny Mulholland
Gull Rock PR/East Coast
732-245-0021
jenny@gullrock.com
Andrea Boren
GullRock PR/West Coast
650-644-1700
andrea@gullrock.com
CONTACT MIGHTYHIVE
/contact-us
888-727-9742
394 Pacific Avenue, Floor 5
San Francisco, CA 94111