BusinessWire: Cheddar Selects MightyHive for Programmatic Advertising - Press Release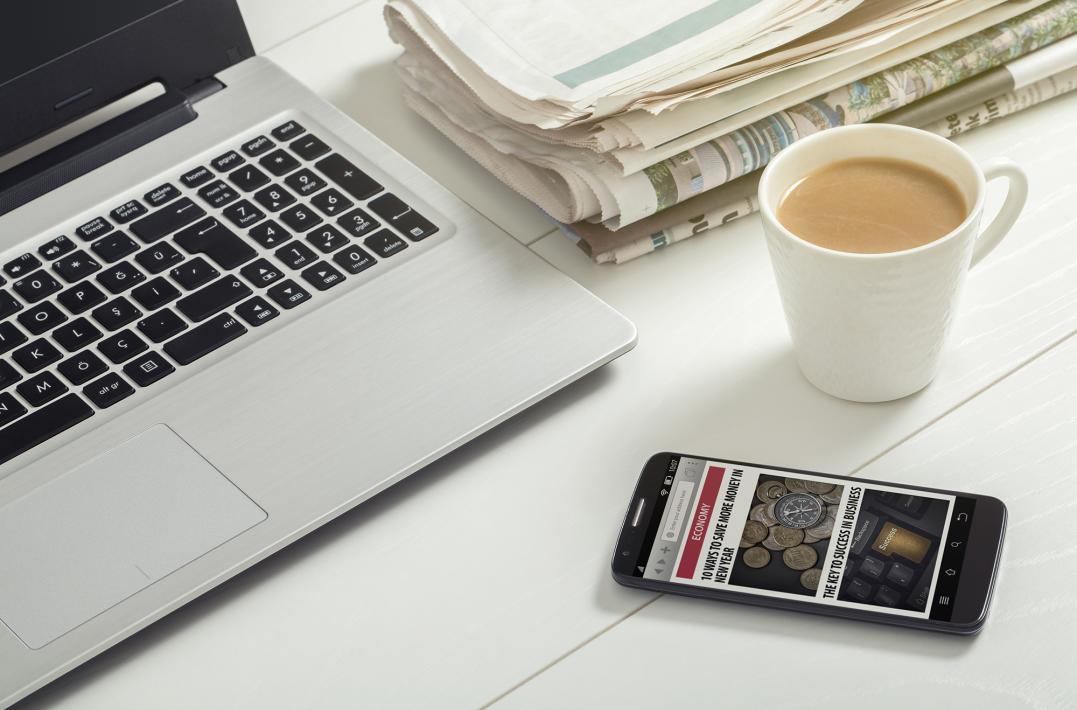 Read the full release on BusinessWire.
NEW YORK--(BUSINESS WIRE)--Cheddar, the leading post cable networks company today announced that it has selected MightyHive as its partner for programmatic advertising services.
Cheddar has tapped MightyHive to extend the reach and impact of select client campaigns programmatically. Cheddar will also partner with MightyHive to implement and leverage Google Analytics 360 for full end-to-end performance tracking across web, mobile, and connected TV.
"Cheddar is a leader and, in some ways, unique in over the top video news broadcasts. Their ad offering is innovative, and advertisers are clearly responding. We are thrilled to be working with Jon and Cheddar," said Martin Sorrell, Chairman of S4Capital.
"Several of our clients asked us to extend the campaigns we were doing for them across the web. We saw an opportunity, need, and in MightyHive, a solution to do and measure this," said Jon Steinberg, founder and CEO of Cheddar.
About Cheddar
Cheddar is the leading post-cable networks company. Its programming is available on Sling TV, Hulu, YouTube TV, Snapchat, fuboTV, Philo, Amazon, Twitch, Twitter, 60% of smart TVs in the U.S., and Facebook. Cheddar currently broadcasts two live video news networks: Cheddar, a business news network covering the most innovative executives, founders, products, and technologies transforming our lives and economy, and Cheddar Big News, a fast-paced, young, non-partisan general news and headline news network. The company broadcasts from the trading floor of the New York Stock Exchange, its street level studio in the glass corner of the Sprint Store in the Flatiron Building, WeWork in Los Angeles, and the White House. Cheddar was founded by Jon Steinberg, President and Chief Operating Officer of BuzzFeed from 2010 to 2014. Its investors include Lightspeed Venture Partners, Raine Ventures, Goldman Sachs, Liberty Global, Comcast Ventures, AT&T, Amazon, Antenna Group, Ribbit Capital, The New York Stock Exchange, Altice USA, 7 Global Capital, and Dentsu Ventures.
About MightyHive
MightyHive is a new breed of media consultancy that partners with global brands and agencies seeking transformative marketing results in a time of significant disruption and opportunity. Recognized as a global leader in advanced marketing and advertising technologies, MightyHive provides consulting and services in the areas of media operations and training, data strategy, and analytics. The company is headquartered in San Francisco, with offices in New York, London, Toronto, Singapore, Stockholm, and Sydney.
About S4 Capital
S4Capital plc (SFOR.L) is a new age/new era digital advertising and marketing services company established by Sir Martin Sorrell in 2018.
Its strategy is to build a purely digital advertising and marketing services business for global, multi-national, regional, local and millennial-driven influencer brands. This will be achieved initially by merging with leading businesses in three areas: digital content, digital media planning and buying and first party data, along with an emphasis on "faster, better, cheaper" executions in an always-on consumer-led environment.
S4Capital merged with MediaMonks, a creative digital content production company led by Victor Knaap, Wesley ter Haar and Peter Rademaker, in July 2018, and with MightyHive, a market-leading programmatic solutions provider for future thinking marketers and agencies led by Pete Kim and Christopher S. Martin, in December 2018. Victor, Wesley, Peter, Pete and Christopher all joined the S4Capital Board as Directors.
The company (SFOR.L) has a market capitalization of approximately $550 million and approximately 1,200 people across North and South America, Europe, the Middle-East and Asia-Pacific.
Contacts
Daniel Schneider
Distro@Cheddar.com
CONTACT MIGHTYHIVE
/contact-us
888-727-9742
394 Pacific Avenue, Floor 5
San Francisco, CA 94111