Google Marketing Live: Takeaways from MightyHive Canada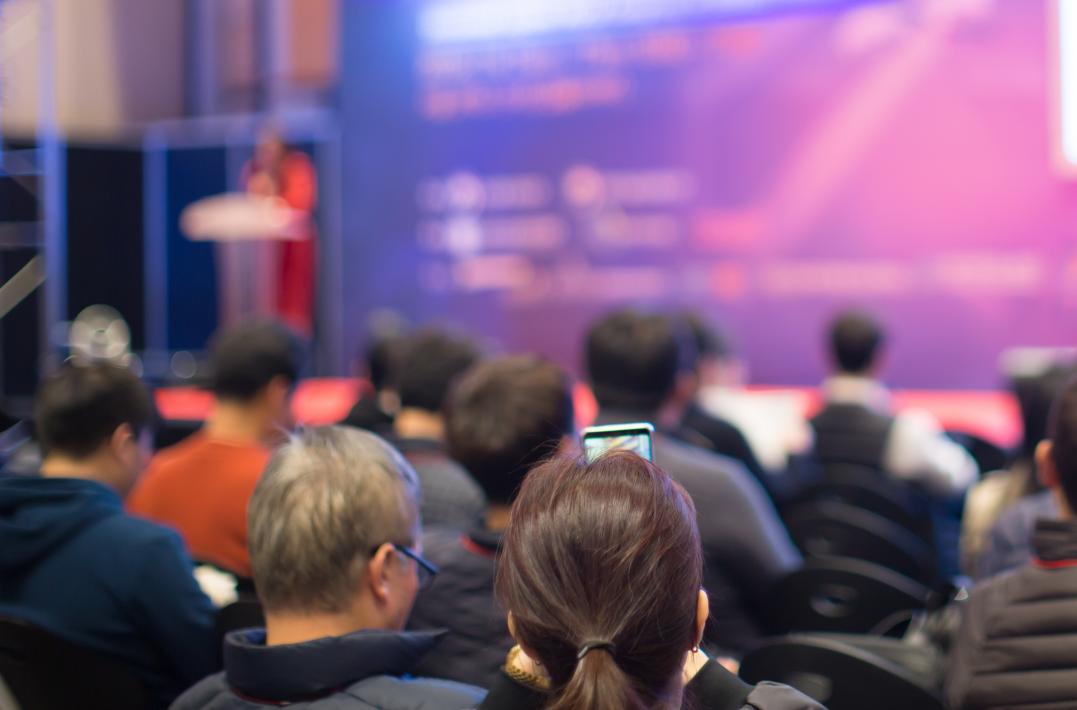 The MightyHive team was thrilled to attend this year's Google Marketing Live. It was an exciting event with some important announcements. We want to pass these on, as well as our thoughts regarding the highlights of this annual event.
What is Google Marketing Live?
Google hosts Google Marketing Live every year. Marketers attend to get industry updates, engage directly with product specialists and engineers, break out into industry-specific tracks (automotive, travel, telco, and retail), and do a bit of networking. The conference is also a great indicator of where Google is going next.
Themes Leading up to the Conference
Recently, a number of major changes have impacted the digital marketing industry. Privacy and regulations in the EU (GDPR), as well as the Consumer Privacy Act in California, are top of mind as marketers anxiously await the fate of third-party data and other privacy considerations. These changes, along with the likelihood that Amazon has begun siphoning Google's search revenue, Safari's Intelligent Tracking Prevention (ITP) prompting all major browsers to adopt stricter privacy controls that limit cookie use, and the prevention of YouTube third-party tracking in the EU, have negatively impacted Google's growth rate. The outcome has caused them to focus on a variety of new developments that they expect will pay dividends in the long run.
At Google Marketing Live in 2018, Google touted a narrative around their ability to predict intent, as opposed to simply respond to it. It was the culmination of some very interesting changes over the previous year and a response to fast-rising competitors Facebook and Amazon. Google, a business built upon the foundation of search and last touch attribution, has since transformed into one that centers around data-driven/multi-touch attribution and around valuing the upper funnel. With search budgets nearly saturated in many markets, there is room for growth in other channels. Google recognizes that advertisers need to focus on getting ahead of the consumer - a value proposition that Facebook and Amazon are not yet equipped to deliver against nearly as well.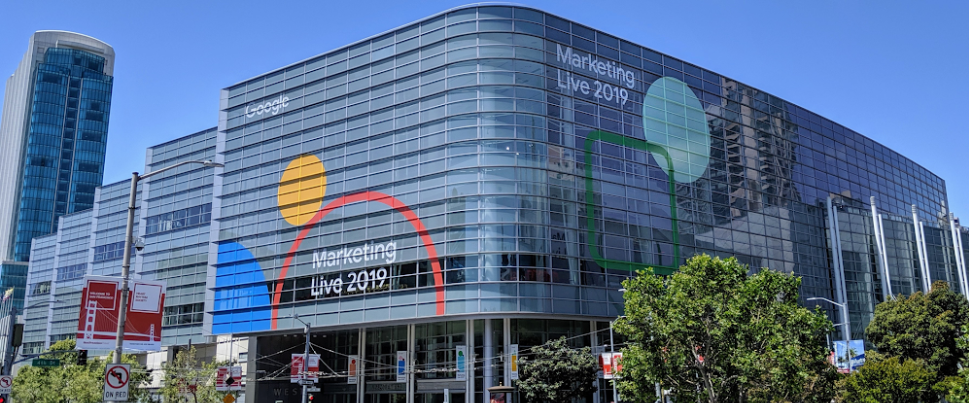 Source: Google
Key Themes at GML 2019
2019's keynote built upon the themes from 2018. Google began by announcing new products and opportunities that Google is "uniquely positioned" to deliver against (attendees will have heard that phrase a lot, and for good reason). Google's cross-device, unified tech stack provides the best understanding of advertising investment (Facebook and Amazon don't compete holistically in this space yet).
In fact, if you want the critically important fusion of your marketing data with your business data, you'll need to do your analysis within Google's stack (take advantage of Ads Data Hub, a Google product that was built with privacy regulation in mind to analyze your media at a granular level). Amazon and Microsoft have long been the dominant players in the data storage space, but with exclusive data analysis opportunities available through Google, marketers can equip themselves with data capabilities to edge out the competition. This is also a critical move for Google as they look to diversify their revenue streams outside of advertising.
Predicting Intent is Google's Advantage
The ability to predict intent that Google brings to bear is unique from Amazon and Facebook - the suggestion is that your search and web behaviour are still the most powerful predictors of intent. Google will deliver on this predictive intent with new ad formats called Discovery Ads that serve based on said intent, but without having to initiate a search. Competitor Amazon has an immense amount of e-commerce data, but lacks key points in the customer journey that Google has visibility into via platforms like Gmail, YouTube, Google Maps, Google Search, and Google's dominant position on buy-side and sell-side adtech and inventory. While Facebook has immense amounts of declared data, as well as some behavioural data, in theory Google should still have the advantage. Google has recognized that the social platforms are doing something well to capture time and attention though, through their social feeds. That's why their newly announced Discover Ads will be capable of delivering ads without the need for a search query, directly in your brand new (quite smart and useful) Google feed.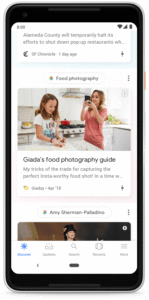 Source: Google
And shopping… Shop direct from the Google SERPs, from Google Images, from YouTube and more with embedded products. Either checkout online or pick up in your local store (coming soon), Google Shopping is already live in some markets and coming to the US soon. Will this new multichannel shopping experience across Google gain enough traction with brands? There will be some barriers to entry and Google is recommending onboarding partners to help brands get there quicker.
Going Local
Finally, there was a lot of buzz around announcements for Local Campaigns. Considering the vast amount of location data collected by Google, its scale and accuracy, privacy-sensitive methodology, the ability to attribute search and display to in-store visits, data analysis capabilities in Google Analytics 360… There are a lot of reasons to be excited about what Google is doing in the location data space. While there are a number of alternative solutions for local attribution and targeting, Google solutions provide exclusive and significant value.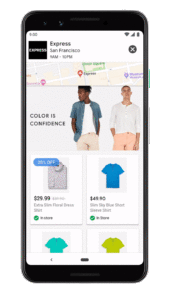 Source: Google
Last but most definitely not least is the exciting announcement on programmatic linear TV. At GML 2018, there was a lot of buzz around the prospect of buying linear TV through programmatic pipes, and we were promised a Google solution through the DSP. For Google, building the pipes to transact is easy, but on-boarding publisher inventory and attribution is more difficult.
This year, Google shared examples of programmatic linear TV buying across major US networks, marking a substantial step forward. By this fall, Google will be rolling out a section in DV360 dedicated to TV. This should also enable simplified buying of Connected TV (CTV), which is not linear TV but still served on the big screen.
All of the early movers and shakers in programmatic TV here in Canada and globally have talked about the day that linear TV buying and attribution become part of analytics dashboards and digital workflow tools that we currently use. We are still in the nascent stage, but we are keeping an eye on how this progresses.
While functionality is coming to DV360 soon, linear programmatic may be a bit further off in Canada than in the US. That said, there should still be a number of CTV options available in Canada through DV360, so you can still reach your audience programmatically in their living room.
Please check out the embedded links above or the official Google Ads Announcements page or the Google Marketing Platform Blog for more information on each topic.
As always, please feel free to reach out to any of your MightyHive Canada team members at infocanada@mightyhive.com.
CONTACT MIGHTYHIVE
/contact-us
888-727-9742
394 Pacific Avenue, Floor 5
San Francisco, CA 94111