MightyHive Achieves Google Cloud Platform Global Marketing Analytics Specialization Certification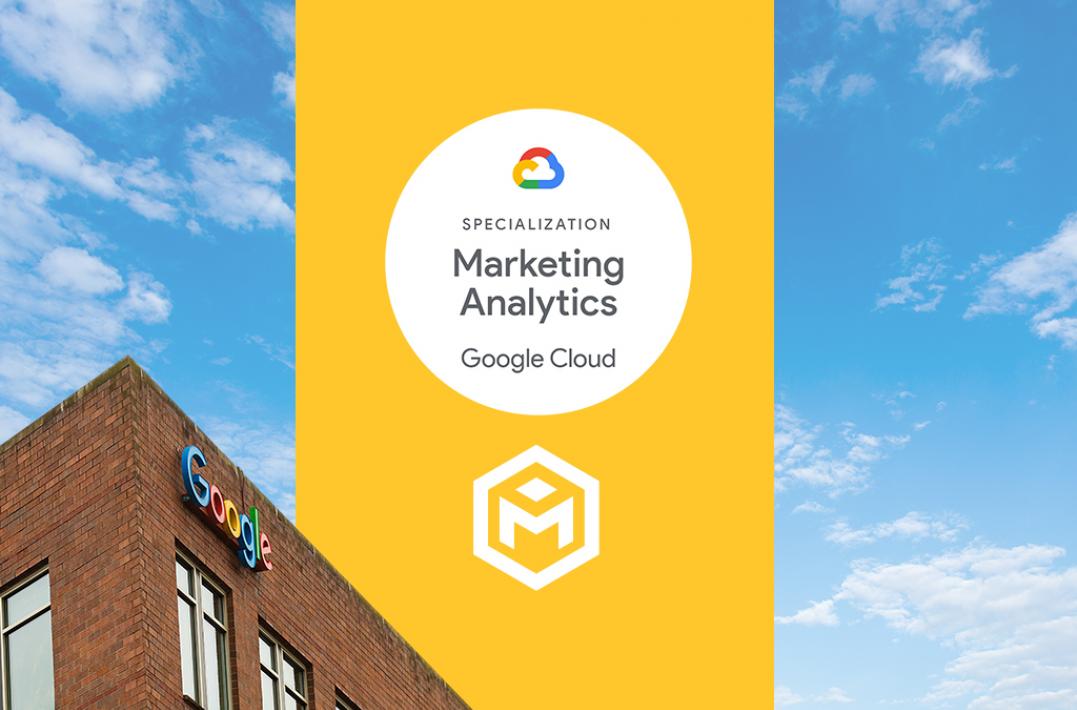 We're excited to announce that MightyHive has been certified as a global sales and service partner for Google Cloud Platform (GCP) with a Marketing Analytics Specialization. The Marketing Analytics Specialization certification enables MightyHive to provide data advisory services to help clients advance their marketing analytics strategies using the GCP platform for data infrastructure modernization and machine-learning automation. This enables marketers to measure the customer journey at every step of an interaction and tailor future campaigns at scale. MightyHive has been certified as a Google Cloud Platform Partner since 2018 and has recently been featured for its advanced cloud work helping to personalize digital customer experiences using Google Cloud. Read the full Mondelēz Case Study here.
MightyHive: Committed to Client Success
MightyHive's continued investment in its data practice, inclusive of the Google Cloud Platform, demonstrates its commitment to the evolving needs of marketers seeking to make better use of their first-party data and navigate data privacy compliance and governance. As a certified Google Cloud Platform partner, MightyHive helps advertisers employ innovative technology and workload tools needed to overcome the challenges of unifying critical data from their marketing strategies, customer touch points, and sales transactions, generating new business intelligence and customized insights related to advertising performance, and activating those insights across marketing and customer-facing channels.
"MightyHive has been instrumental in helping Mondelēz lead a digital renaissance in the CPG industry. The MightyHive data team has been by my side as we've architected advanced data environments and future-proofed our measurement systems."

- Jon Halvorson, VP Global Media, Digital & Data, Mondelēz International
The combined expertise and certification in Google Marketing Platform and Google Cloud Platform puts MightyHive into a class with few other companies; where the interplay between cloud technology, marketing technology and advertising technology will continue to be leveraged by data-driven marketers of the present and future. As a leading marketing services provider, MightyHive focuses on the needs of brands under pressure to show that marketing strategies contribute to profits and need to develop closer connections with their customers at scale, a critical aspect of digital-readiness during this time of rapid digital transformation. Leveraging technology partnerships with both Google Marketing Platform and Google Cloud Platform, MightyHive helps clients take a more holistic approach with developing and even modernizing its data and marketing strategies to create a more unified and powerful set of customer experiences.
A Marketing Analytics Partner for the Future
Through recently completed mergers with Digodat, ConversionWorks, and MightyHive Korea and the pending merger with Lens10, MightyHive continues to rapidly expand its services capabilities and global presence with new certifications and specializations in data lake modernization, AI, and Google Cloud Identity & Security. With increased global service operations, many multinational clients trust MightyHive to provide globally consistent marketing services delivery to meet their unique in region business needs that drive their marketing analytics using the most advanced marketing and cloud technology together to deliver, contribute and measure business outcomes guiding future investments.
CONTACT MIGHTYHIVE
/contact-us
888-727-9742
394 Pacific Avenue, Floor 5
San Francisco, CA 94111