Award-Winning Performance Marketing Leader Metric Theory Joins MightyHive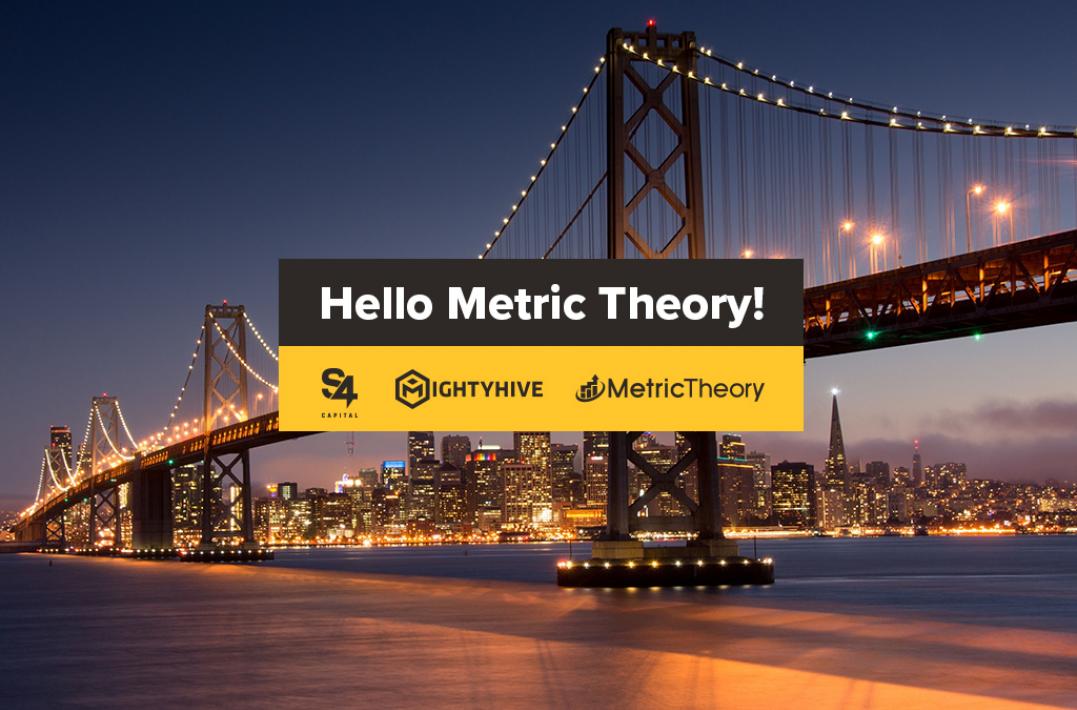 We are thrilled to announce that Metric Theory, an award-winning integrated digital agency, has joined MightyHive. The deal builds on S4Capital's investment in its media capabilities, adding over 130 experts in performance marketing across the U.S.
With COVID-19 accelerating digital transformation trends, a full-funnel digital approach and focus on performance is increasingly top-of-mind for marketers. Metric Theory's ability to drive growth helps marketers make the most of their budget at every stage of the funnel.

Metric Theory was founded in 2012 and is led by CEO Ken Baker, COO & CPO Jeff Buenrostro, CMO Jeremy Brown, CCO Adam Edwards, and CRO Amanda Ferrante. Headquartered in San Francisco with offices in New York, Denver, Orange County, and Salt Lake City, Metric Theory helps top B2B and B2C clients acquire, retain, and grow customers through data-driven media strategies in search, social, programmatic, mobile app, digital video, and emerging platforms. 
Metric Theory's team will deepen MightyHive's data and digital media practice with additional digital experts in search, paid social, and enhanced eCommerce capabilities. 
Not only will Metric Theory equip MightyHive teams with more resources to help clients grow and thrive around the globe—the merger also reinforces S4Capital's customer-driven mindset and obsession with delivering exceptional service to clients. Metric Theory's commitment to both client success and employee growth and satisfaction has earned the company industry-wide recognition.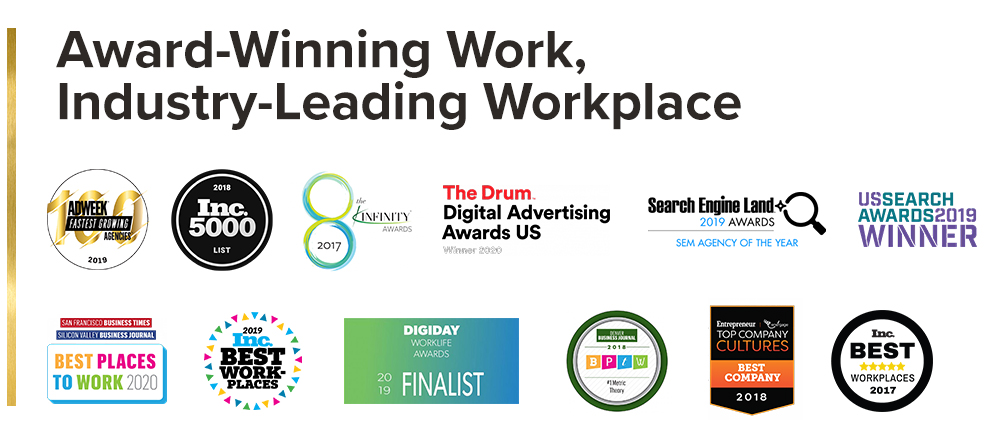 Built to Win (the Decade)
MightyHive and S4Capital are poised for further growth in 2021 and beyond. S4Capital was recently named More About Advertising's "Holding Company of the Year," and in only two years has amassed an impressive book of "whopper" clients, including a massive global tech infrastructure and production engagement with Mondelēz, and a high-performance marketing and tech consolidation network with BMW. 

In addition to a number of client wins, S4Capital also announced a merger between MediaMonks and Decoded Advertising, an independent full-funnel marketing, advertising and design company.
"This momentum puts MightyHive, Metric Theory, MediaMonks, Decoded Advertising, and the rest of the incredibly talented S4Capital family in a strong position to take the industry by storm and win the decade. We're excited and optimistic about the future."

– Christopher S. Martin, COO, MightyHive & Executive Director, S4Capital
New Year, New Table Stakes
As digital trends accelerate, clients need to create a user-centric, omni-channel strategy to adapt to new digital maturity table stakes. Combining MightyHive's data and media expertise, MediaMonks' content capabilities, and Metric Theory's social, search, and eCommerce skills gives clients a leg up in finding signal in the digital noise. 
Marketers and retailers are looking for scaled and comprehensive digital solutions across search, direct buys, paid social, and eCommerce. Delivering privacy-safe, highly-relevant ad experiences alongside on-demand content requires an integrated approach to ensure advertisers reach the right consumers, on the right channel, with the right message. 
Reinforced by a series of data and analytics mergers in Latin America, the UK, South Korea, and Australia, new capabilities in eCommerce and econometrics, and now with the extraordinary talent at Metric Theory, MightyHive provides clients with a robust full-funnel, omni-channel toolbox. We strive to help marketers develop strategies quickly and execute them efficiently, whether developing a data and digital media strategy or supporting existing programs with hands-on-keyboards expertise.
To learn more, contact us.
CONTACT MIGHTYHIVE
/contact-us
888-727-9742
394 Pacific Avenue, Floor 5
San Francisco, CA 94111