MightyHive Launches in The Netherlands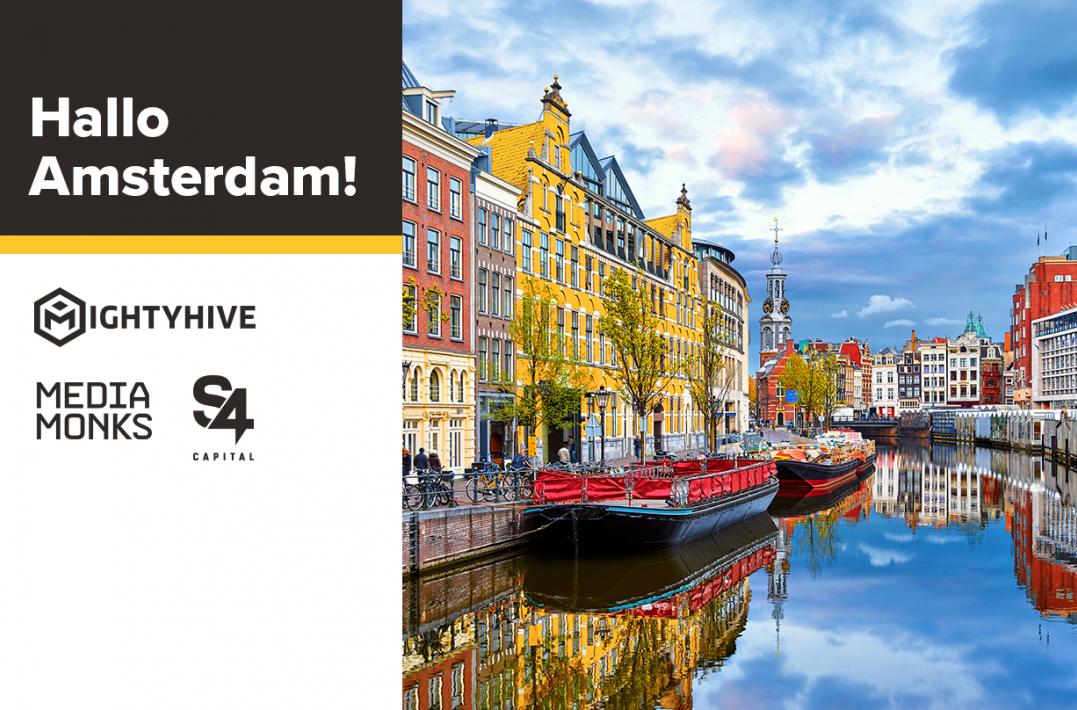 Today marks the launch of MightyHive in The Netherlands: an important milestone, as The Netherlands is home turf for MediaMonks, our sister company under the S4Capital roster. We're especially grateful to be in growth mode, opening doors to new regions during a pandemic-induced lockdown.
MightyHive in The Netherlands: Open for Business
The gesture of "opening doors" itself is symbolic—even more so with lockdowns in place. This literal and symbolic open for business moment for the Dutch market is also an apt metaphor for MightyHive and MediaMonks as we open doors and knock down walls to build a new kind of marketing services company together. This collaborative spirit and eagerness to work together to produce faster, better, cheaper (and more exciting) work has allowed the companies to thrive since we joined forces in 2018.  
Our joint culture of eagerness to learn, to deliver the best results for our clients, and to collaborate and eliminate barriers along the way, requires a shift in how clients typically think about partners—and about their own business. We are digital by design. A new age/new media company built to empower brands to maximize their data and digital tools.
Brands built in the pre-digital era were designed to deliver a product or a service to their customers. An airline isn't a collection of customer touch points, its purpose is to deliver you safely and on time from point A to B. An apparel company is designed to make functional, fashionable clothing. The fact is: many organizations just aren't designed to deliver a fully-integrated digital experience. 
In most cases, the problem isn't a dearth of data. I'd argue that many companies don't even realize how much opportunity the data coming from myriad transactions and touch points opens up to create amazing digital experiences. The great part is that, even with increasing privacy concerns and regulations, consumers are willing to hand over their sweet, sweet first-party data in exchange for better experiences. Unlocking the potential value that lies in that data is a challenge we gladly accept. 
With the rise of digital and the deluge of data that followed, so came the need to better understand consumers in order to yield better experiences. This is where silos of data were unintentionally created. Different company ecosystems, separate business units, disparate legal structures and little communication between teams have worsened a tricky problem to begin with. We just need to work through the silos and start tying data together. Simple, right?
Data, Data Everywhere
Change often starts with a sense of urgency, and COVID-19 has presented that urgency. But where does one start? Today's digital ecosystem can come across as quite complex. There is a lot of complex technology, increasing privacy concerns, unprecedented legal considerations, and organizational pressure around digitization. 
According to numerous studies, more than 80% of marketers have indicated that having a first party data strategy is a 2021 priority. We believe that every marketer should control their data, technology, and consumer relationships. At MightyHive in The Netherlands, we will help marketers identify the rich pockets of data in their business, and drive the business from data-aware to truly data-driven.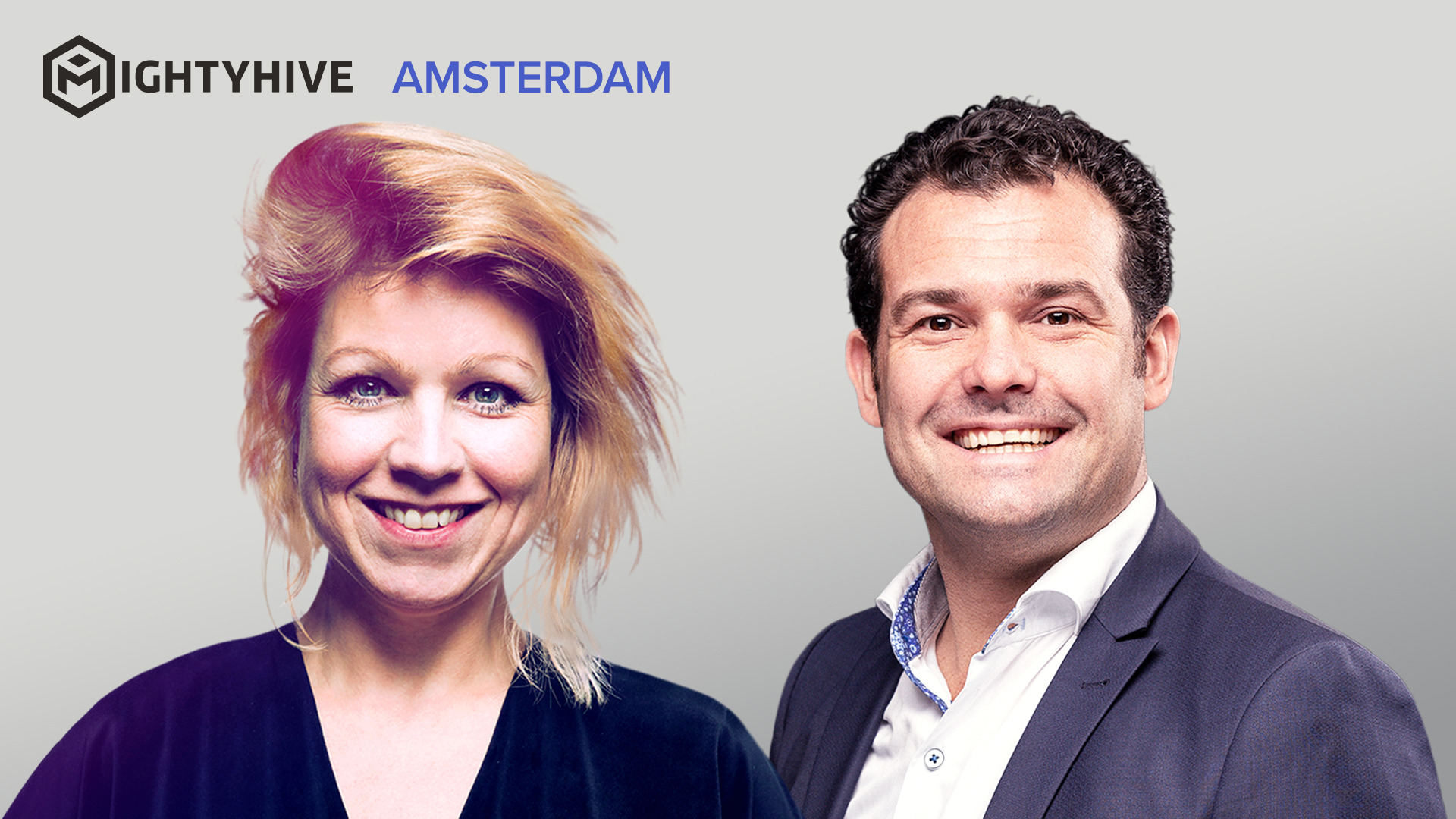 Walking the Walk
MightyHive is already tapping into the data potential that lies within many of the world's biggest advertisers. Through a multitude of capabilities, including a sophisticated data-driven approach and bespoke in-housing capabilities, we elevate our clients' data insights and empower them to take control. Each advertiser faces different challenges, and control isn't all-or-nothing. But finding the right levers to pull significantly impacts data acquisition, helping brands build audiences and leverage automation, reduce costs, and significantly improve customer experience while boosting media efficiency. (Check out how we helped Sprint take control and increase conversions by 99%.)
Joining MightyHive and launching our new office in Amsterdam, I'm most excited about helping brands create better customer experiences. Working in lock step with MediaMonks (which just celebrated its 20th anniversary!) to deliver on the S4Capital Holy Trinity of data, digital media, and content is quite the rush. Combining the science of data and digital media with the art of content and creativity at MediaMonks is what drives our culture. It's also a huge win for clients like Ace Hardware, who saved hundreds of developer hours and generated over one million new app installs from our work together (hello, first-party data!).  
Today marks the first day of my journey to help Dutch advertisers become truly data-driven. Change is a given, but the speed at which advertisers embrace that change is up to its leaders. Those who close their doors to change will be ill-equipped to keep up with competitors. I'm thrilled to have joined an organization of exceptional leaders, strategists, data scientists, and technologists who don't just thrive on change. At MightyHive and MediaMonks, we create change. And our doors are open.
To learn more about MightyHive in The Netherlands, or just to say hi, feel free to contact me at richard.smoorenburg@mightyhive.com. 
CONTACT MIGHTYHIVE
/contact-us
888-727-9742
394 Pacific Avenue, Floor 5
San Francisco, CA 94111